Pagan goes on DL; Giants call up Parker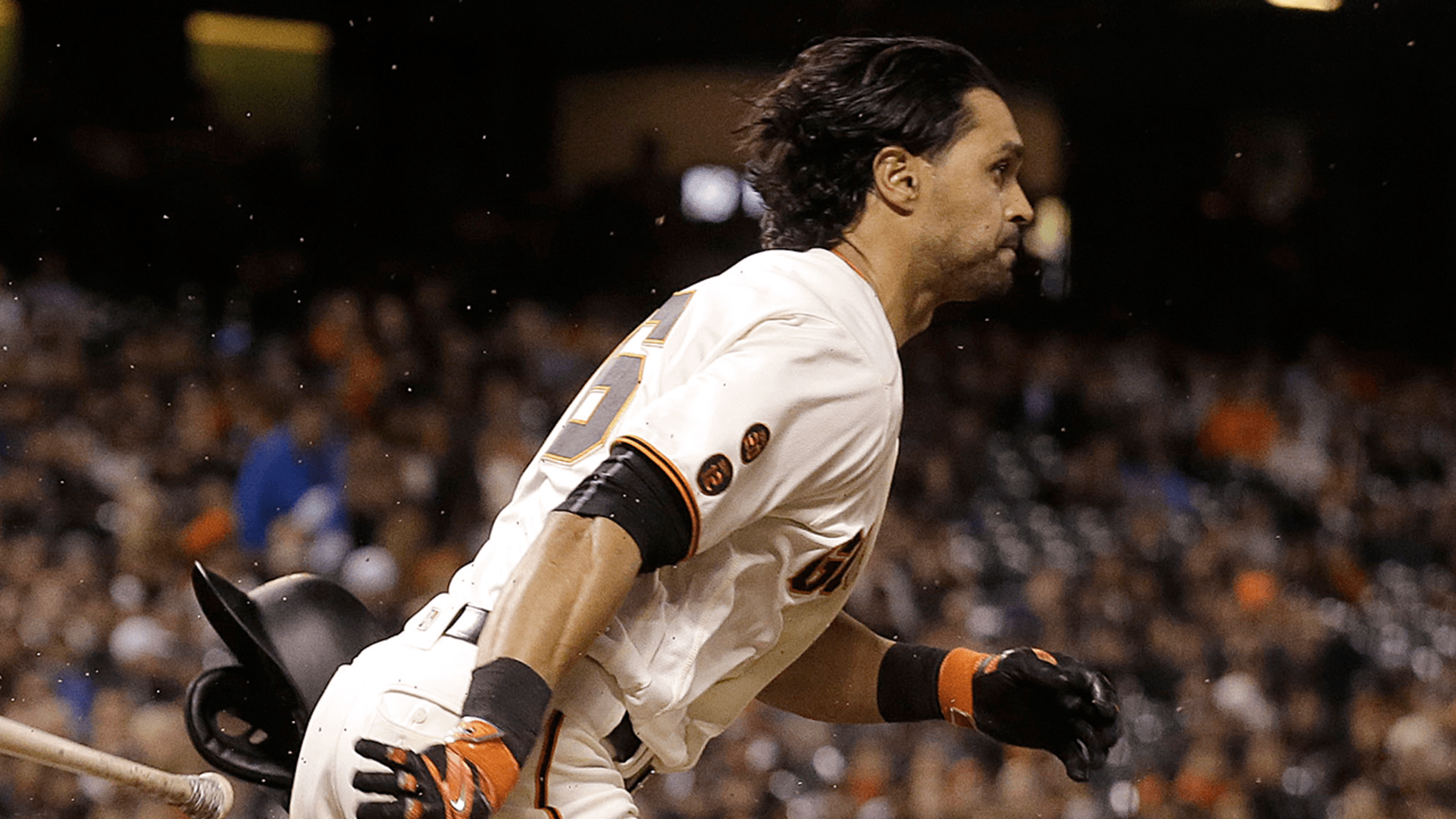 Angel Pagan has already missed 12 games this month after straining his left hamstring on May 1. (AP)
SAN FRANCISCO -- Giants left fielder Angel Pagan went on the 15-day disabled list with a strained left hamstring Tuesday and outfielder Jarrett Parker was recalled from Triple-A Sacramento.Pagan, who underwent an MRI Tuesday that confirmed the injury, initially hurt himself on May 1. Pagan avoided the DL, but aggravated
SAN FRANCISCO -- Giants left fielder Angel Pagan went on the 15-day disabled list with a strained left hamstring Tuesday and outfielder Jarrett Parker was recalled from Triple-A Sacramento.
Pagan, who underwent an MRI Tuesday that confirmed the injury, initially hurt himself on May 1. Pagan avoided the DL, but aggravated the injury as he sprinted to first base in the eighth inning of Monday night's 1-0 win over San Diego.
"It was less [intense] this time, but it's a setback," said Pagan, who has hit .275 with five home runs, 19 RBIs and has five stolen bases spanning 35 games. "I want to give it all the time it needs to come back and give the team the best of me."
Parker, who started in left field Tuesday night against San Diego, rejoined the Giants for his second stint, delivering a two-run home run in the 8-2 win.
The left-handed batter has surged lately for Sacramento, lifting his batting average to .281 with 13 homers and 29 RBIs in 36 games.
"I just got into a rhythm and routine and was more consistent," said Parker, who hit six homers in a nine-game September binge for the Giants. That included a three-homer outburst at Oakland on Sept. 26. "I just want to make a difference and help the team any way I can. I helped out last year and I want to do that again."
Hunter Pence, whose pinch-hit bloop double in Monday's ninth inning drove in the game's lone run, was out of the lineup for the fourth consecutive game with a mild strain in his right hamstring. However, Giants manager Bruce Bochy optimistically projected that Pence would rejoin the lineup Friday in Denver, particularly if he rests for the remainder of this series and Thursday's scheduled off-day.