Giants begin search for next pitching coach
Potential candidates to replace Righetti have experience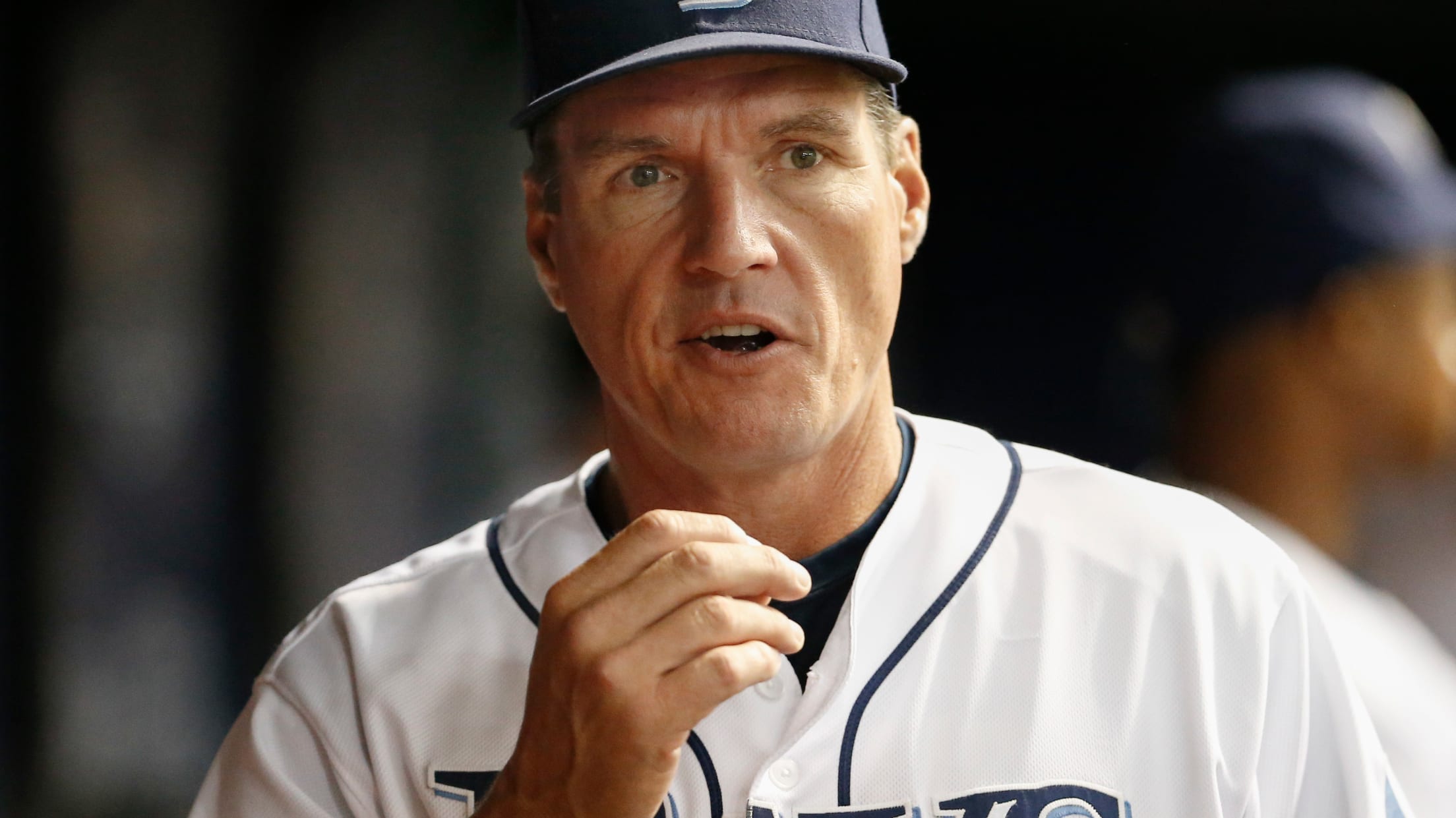 Jim Hickey served as the Rays' pitching coach from 2006-17. (AP)
SAN FRANCISCO -- One thing's certain about the Giants' search for a pitching coach: Finding someone who's qualified for the role should be easy.Asked on Tuesday to single out coaches who appear equipped and ready to run the Giants' staff, a handful of industry insiders reached a near-consensus in naming
SAN FRANCISCO -- One thing's certain about the Giants' search for a pitching coach: Finding someone who's qualified for the role should be easy.
Asked on Tuesday to single out coaches who appear equipped and ready to run the Giants' staff, a handful of industry insiders reached a near-consensus in naming several candidates.
ESPN has reported that former Rays pitching coach Jim Hickey is a possible replacement for Dave Righetti, who the Giants reassigned to a special assistant's role in the front office on Saturday. However, since Hickey, who was with Tampa Bay from 2006-17, has also drawn interest from the Cardinals and Cubs, the Giants must entertain multiple options.
Emphasizing that this is not a list of confirmed candidates, here's a sampling of coaches who might have caught the Giants' attention:
Hickey: The Rays' pitching staff ranked among the American League's top five in eight of Hickey's 11 seasons with the club. Sure, it helps to have David Price and Chris Archer on your side, as Hickey did, but it was apparent that he knew how to coax the best from Price, a five-time All-Star and 2012 American League Cy Young Award winner, and Archer, a two-time All-Star.
If Hickey were to join the Giants, fixing Matt Moore would become one of his top priorities. Moore had a 3.57 ERA in 2012-13 before undergoing Tommy John surgery in 2014. He has struggled to regain that form. In 44 appearances since joining the Giants in August 2016, Moore has a 5.12 ERA.
Frank Viola: The 1987 World Series Most Valuable Player, 1988 AL Cy Young winner and three-time All-Star has proven that he can convey pitching expertise as well as demonstrate it himself. Viola has spent the previous four seasons with the Mets' Triple-A affiliate, where he worked with Jacob deGrom, Noah Syndergaard and Steven Matz before they were promoted to the Majors.
Darryl Scott: As a pitching coach in the Rockies' organization, Scott hastened the development of their largely homegrown pitching staff that propelled Colorado into this year's National League Wild Card Game. After posting home ERAs exceeding 5.00 for three consecutive seasons, the Rockies recorded a 4.93 ERA at Coors Field this season, enabling them to compile a 46-35 record at the hitter-friendly ballpark.
Dave Burba: See above, though both Scott and Burba are longshots. Also like Scott, Burba has broadened his experience by tutoring the Rockies' pitching prospects. Being an ex-Giants pitcher (1992-95, 2004) might work in Burba's favor, but only if he's being considered at all, of course.
Darren Balsley: This an obligatory hunch, since Balsley was manager Bruce Bochy's last pitching coach in San Diego. They worked together for three full seasons and part of a fourth. Balsley remained with the Padres after Bochy jumped to the Giants following the 2006 season. Approaching his 14th full season as the Padres' pitching guru, Balsley doesn't appear inclined to budge.