Giants draft No. 2 with Will Clark in mind
Will the Thrill offered hope to organization in dire spot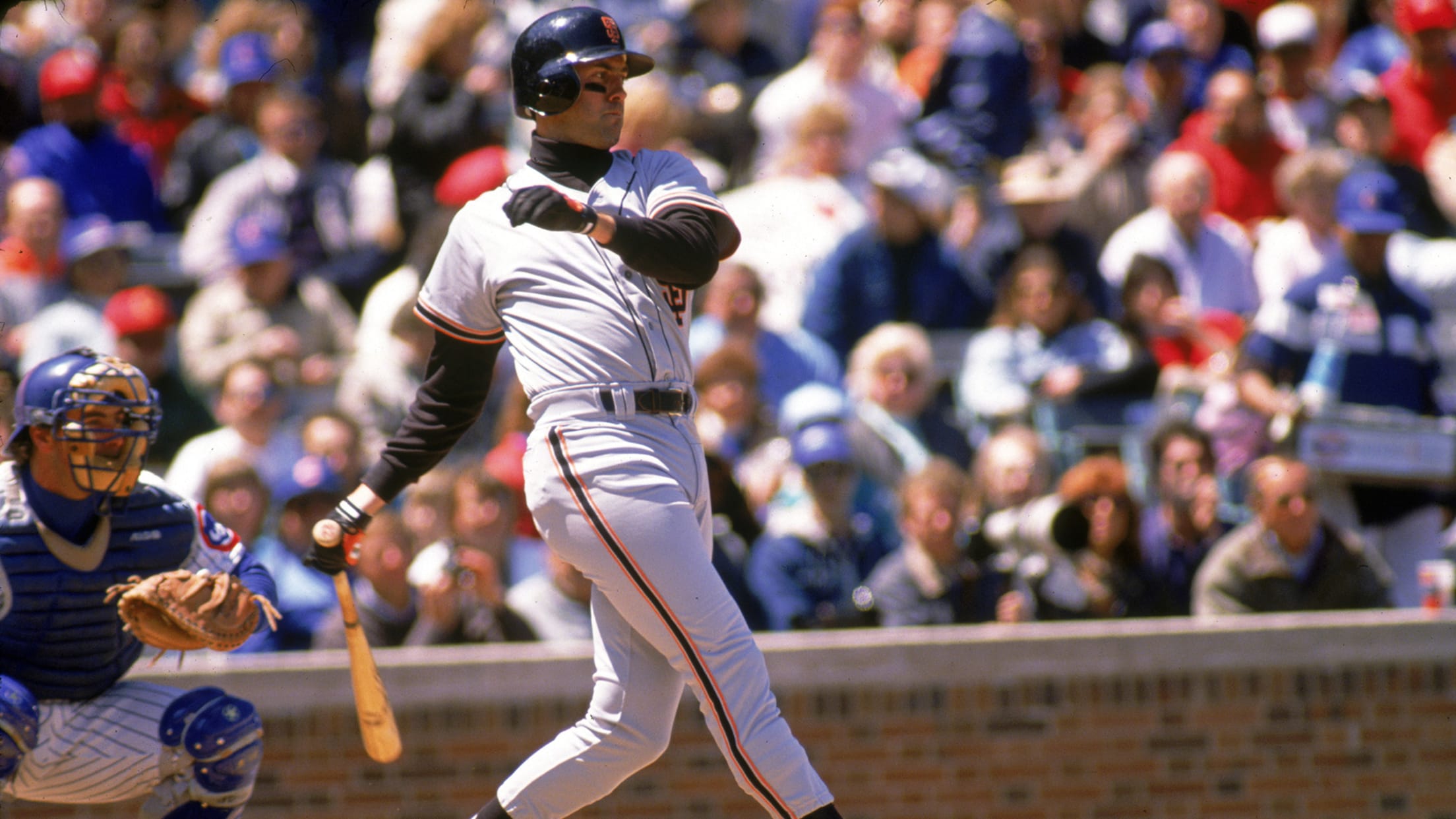 SAN FRANCISCO -- This year marks the first time since 1985 that the Giants owned the Draft's No. 2 choice. They spent it on Will Clark, who became one of the saviors of a moribund organization.When Clark ascended to the Majors in 1986, the Giants were coming off the first
SAN FRANCISCO -- This year marks the first time since 1985 that the Giants owned the Draft's No. 2 choice. They spent it on Will Clark, who became one of the saviors of a moribund organization.
When Clark ascended to the Majors in 1986, the Giants were coming off the first and only 100-loss season since the franchise's inception in 1883. In the 28 seasons from when the team relocated from New York to San Francisco in 1958 until Clark was drafted, it reached the postseason only twice despite a history enriched by Hall of Famers Willie Mays, Willie McCovey, Juan Marichal, Gaylord Perry and Orlando Cepeda. Moreover, the Giants played at Candlestick Park, a reviled venue due to its often inhospitable weather.
Then came Clark, the rookie first baseman from Mississippi State whose distinguishing characteristics were his syrupy swing and in-your-face intensity. Those traits alone gave him style -- a revered quality among sophisticated San Franciscans. By 1989, the Giants, led by Clark, qualified for the postseason twice more, doubling the team's number of San Francisco-era October appearances just four years into his career.
Clark could do nothing about the team's ballpark woes, which nearly led the Giants to move to the Tampa-St. Petersburg area after the 1992 season. He fled to Texas in free agency after the 1993 campaign. However, he had made the Giants relevant again. He averaged 29 home runs and 110 RBIs per year with a .304/.376/.522 slash line from 1987-91, placing him on a Hall of Fame path.
The Giants continued to transform themselves between then and now. Barry Bonds joined the team as a free agent before Clark's final season with San Francisco and became the club's megastar. A new ownership group prevented the move to Florida and launched the process that led to the construction of AT&T Park, one of baseball's most magnificent venues. Clark became a special assistant with the Giants in 2009, giving him a front-row seat for their stretch of three World Series titles from 2010-14.
Though he stood on the periphery of those achievements, fans still regarded him as an icon. Appearing at the team's Fanfest a month after he returned to the organization, Clark drew adoring throngs wherever he went.
"It's like traveling with Mick Jagger," said then-general manager Brian Sabean, who was paired with Clark for several activities.
Clark indeed got the Giants rockin'. Their next No. 2 pick merely needs to get them rollin'.
"The culture's already been established here," said Giants broadcaster Mike Krukow, the former pitcher who was among Clark's San Francisco teammates. "The expectations already have been established here. But Will Clark had everything to do with it."
Giants scouting director John Barr has multiple players in mind for this years first-round pick.
"We probably won't know who we're taking until Detroit makes its [No. 1 overall] pick," Barr said.
Whoever the Giants draft on Monday shouldn't feel any undue pressure. Former shortstop Shawon Dunston spoke from experience, having been made the Cubs' top overall selection in 1982.
"We just need to get a guy who can play," said Dunston, a Giants coach. "[There are] no expectations for him to be the next Will Clark or the next Willie Mays. Hopefully we can get a guy who can help us for the next 10 or 15 years."
Giants management likely sensed more urgency in 1985. Assigned to Class A Advanced Fresno after receiving a reported $160,000 bonus, Clark recalled a game at Bakersfield, home of the Dodgers' California League affiliate.
"We outdrew the big league club at Candlestick," Clark recalled. "That was sort of eye-opening. That was a big 'Oh, my.'"
From the opposite end of that perspective, Krukow watched Clark excel for Mississippi State during College World Series telecasts and impatiently awaited his arrival.
"Every time he came to bat, I thought, ' ... We could use this guy right now,'" Krukow said. "Because we couldn't hit."
In fact, the '85 Giants ranked last in the Majors with 556 runs scored and a .233 batting average.
At least one link exists between Clark and the Giants' premier choice on Monday. It's summarized by one of the most important words in the dictionary: Hope.
"I think the organization was looking for positives after coming out of a 100-loss season," Clark said. "Same [thing this] organization is looking for after coming out of a 98-loss season [in 2017]. You're looking for positives."