Predicting the Giants' Opening Day roster
San Francisco will feature familiar infield and strong bullpen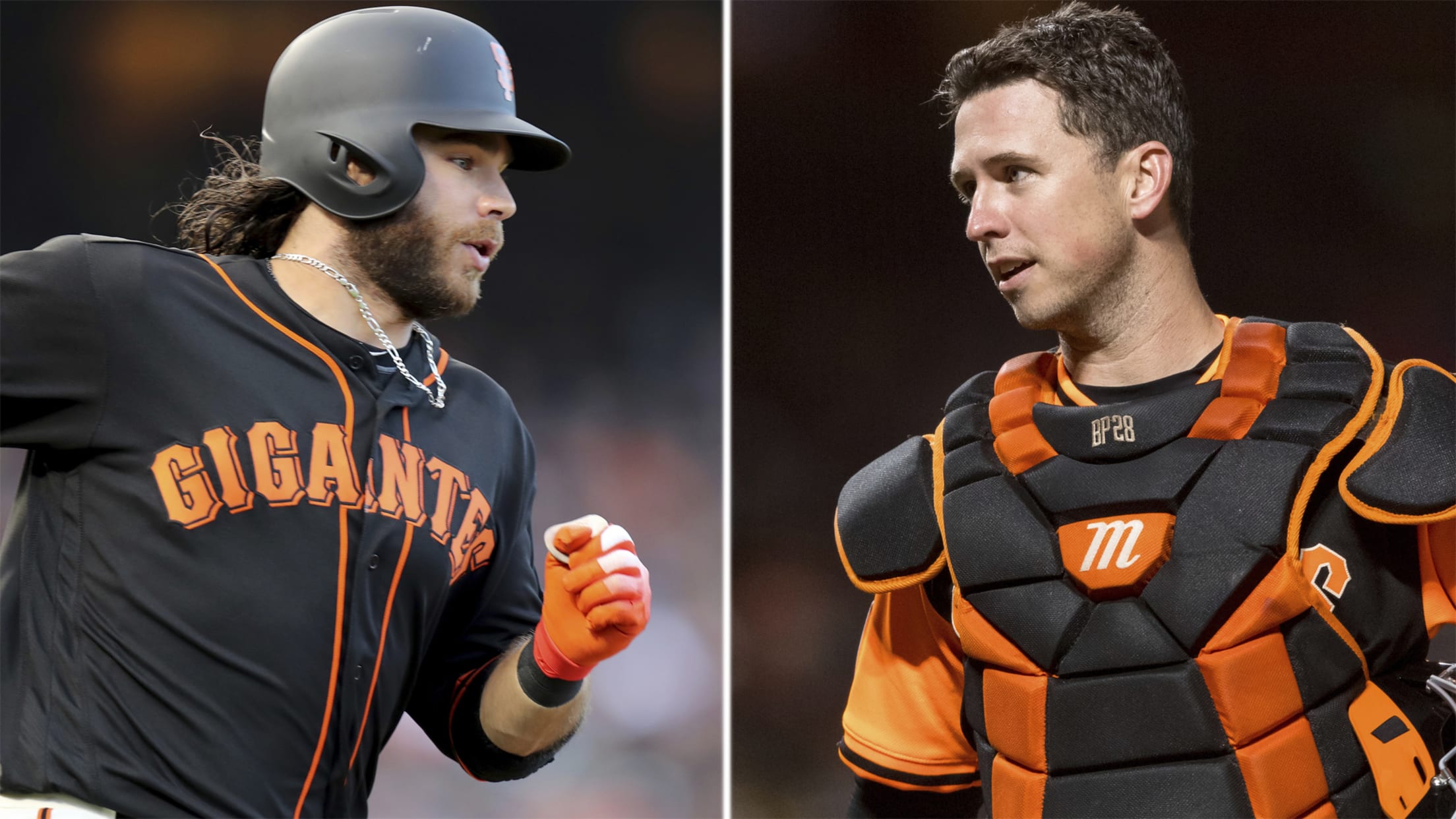 With Spring Training set to kick off Tuesday, it feels like an opportune time to put together a way-too-early look at who might be with the Giants when they begin their regular season against the Padres on March 28. San Francisco's Opening Day roster will probably look a lot different
With Spring Training set to kick off Tuesday, it feels like an opportune time to put together a way-too-early look at who might be with the Giants when they begin their regular season against the Padres on March 28. San Francisco's Opening Day roster will probably look a lot different than this iteration, as injuries or acquisitions could obviously change the composition of the team, but here's a first guess:
Catcher (2):Buster Posey, Aramís García
Posey's rehab from major hip surgery is progressing well, and he's expressed confidence that he'll be ready by Opening Day. Garcia enjoyed an impressive September stint with the Giants last year, but he'll likely have to beat out non-roster invitees Cameron Rupp and René Rivera for the backup job this spring. San Francisco could also carry three catchers to start the season as it looks to ease Posey back into action.
:: Spring Training coverage presented by Camping World ::
First base (1): Brandon Belt
Belt was one of many Giants mentioned in trade rumors this offseason, but he remains with the club and is slated to reprise his role as its starting first baseman.
Second base (1): Joe Panik
Panik is also back, though his struggles against left-handed pitching last season could prompt the Giants to seek out a right-handed-hitting platoon partner for him.
Third base (1): Evan Longoria
Longoria remains entrenched at the hot corner, and the Giants are hoping he'll be able to return to form offensively in his second season at Oracle Park.
Shortstop (1): Brandon Crawford
A nagging knee injury hampered Crawford in the second half last year, but the veteran infielder will enter camp healthy and ready to vie for his fourth career National League Gold Glove Award this season.
Outfield (4): Steven Duggar, Mac Williamson, Austin Slater, Drew Ferguson
This group seems the likeliest to change, as Giants president of baseball operations Farhan Zaidi has said he would like to add multiple outfielders before the start of the regular season. Duggar is recovering well from shoulder surgery and is expected to get a shot to start in center field this year. Williamson, who didn't play after June 22 because of a concussion last year, is also doing well and should get a chance to stick since he's out of options. Ferguson, a Rule 5 Draft pick, will have to be offered back to the Astros if he does not make the 25-man roster, so that could help give him a slight edge in the outfield competition this spring.
Utility (3): Pablo Sandoval, Alen Hanson, Abiatal Avelino
Before a torn hamstring ended his season in August, Sandoval embraced his utility role with the Giants, starting 29 games at third base, 20 at first, two at second and even pitching an inning. He'll likely be used in a similar capacity in 2019, especially given the value Zaidi has placed on defensive versatility. Hanson had his share of exciting moments last year and can back up the middle infield, as well as serving as an effective pinch-hitter and pinch-runner. Avelino appeared in only six games with the Giants last season, but he could nab a spot as a right-handed-hitting infielder who is also learning to play the outfield.
Starting pitcher (5): Madison Bumgarner, Derek Holland, Jeff Samardzija, Dereck Rodríguez, Drew Pomeranz
Samardzija is a bit of a wild card given his past shoulder issues, but he said he feels good and has begun throwing bullpen sessions without issue. The return of Holland and the addition of Pomeranz helped shore up the Giants' depth, and they'll also have Andrew Suárez, Tyler Beede, Ty Blach, Chris Stratton and Shaun Anderson as additional rotation options during the season.
Relief pitcher (7): Will Smith, Tony Watson, Mark Melancon, Sam Dyson, Reyes Moronta, Ray Black, Blach
The bullpen is currently projected to be one of the Giants' biggest strengths, though they could choose to subtract from that depth at some point this spring. Smith and Watson were among the Giants relievers who drew trade interest this offseason, so if either is moved, it could create an opening for newcomers Pat Venditte and Travis Bergen to nab spots in the bullpen.
Here's the projected 25-man roster in list form:
CATCHERS
Buster Posey
Aramis Garcia
INFIELDERS
Brandon Belt
Joe Panik
Evan Longoria
Brandon Crawford
OUTFIELDERS
Steven Duggar
Mac Williamson
Austin Slater
Drew Ferguson
UTILITY PLAYERS
Pablo Sandoval
Alen Hanson
Abiatal Avelino
STARTING PITCHERS
LHP Madison Bumgarner
LHP Derek Holland
RHP Jeff Samardzija
RHP Dereck Rodriguez
LHP Drew Pomeranz
RELIEF PITCHERS
LHP Will Smith
LHP Tony Watson
RHP Mark Melancon
RHP Sam Dyson
RHP Reyes Moronta
RHP Ray Black
LHP Ty Blach
INJURED LIST
RHP Johnny Cueto
Maria Guardado covers the Giants for MLB.com. She previously covered the Angels from 2017-18. Follow her on Twitter.