Baer: Baseball brings us all together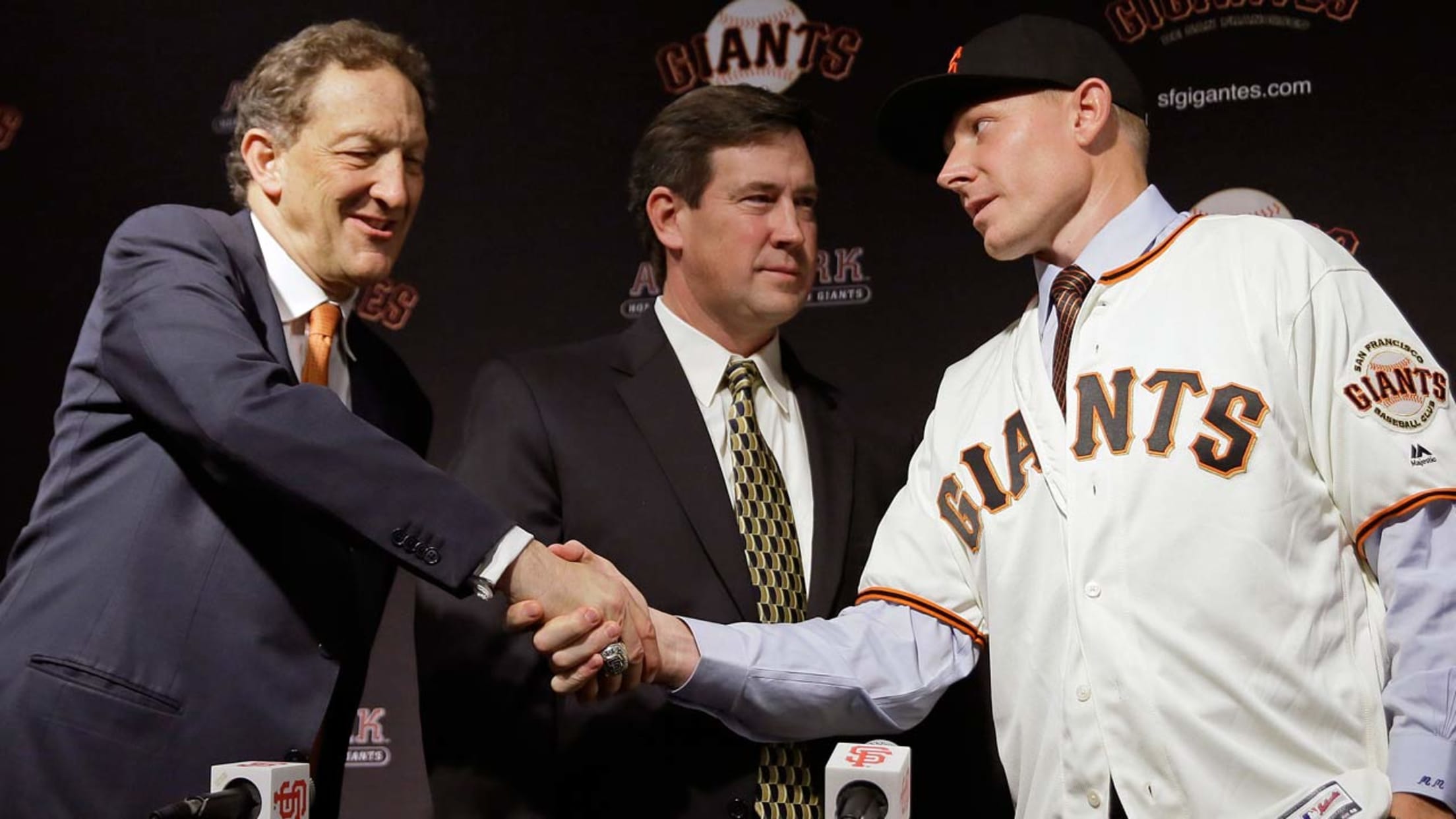 Giants president and CEO Larry Baer welcomed closer Mark Melancon to the club in December. (AP)
SCOTTSDALE, Ariz. -- An effective president listens to his constituents. Larry Baer is no exception.The Giants' president and chief executive officer, who has remained in the club's hierarchy since 1992, has made it a point to stay responsive to what fans want. It comes naturally for Baer, a fourth-generation San
SCOTTSDALE, Ariz. -- An effective president listens to his constituents. Larry Baer is no exception.
The Giants' president and chief executive officer, who has remained in the club's hierarchy since 1992, has made it a point to stay responsive to what fans want. It comes naturally for Baer, a fourth-generation San Franciscan who grew up rooting for the Giants and riding the Muni bus with his father to attend games at Candlestick Park.
As Presidents Day approached, MLB.com asked Baer to deliver three timely messages for fans to keep in mind as the 2017 season approaches:
"First, let's celebrate the rich diversity of our community, team and fan base. Baseball has a unique role in bringing all of us together.
"Two, you always have to remember to be humble and know that every year is a new year, and you certainly can't be complacent. We will continue to strive to qualify for postseason play and win championships.
"Three, baseball's the greatest game, so let's continue to celebrate it."