Yanks reinstate Urshela, Estrada from IL
Higashioka, Valera recalled from Triple-A Scranton/Wilkes-Barre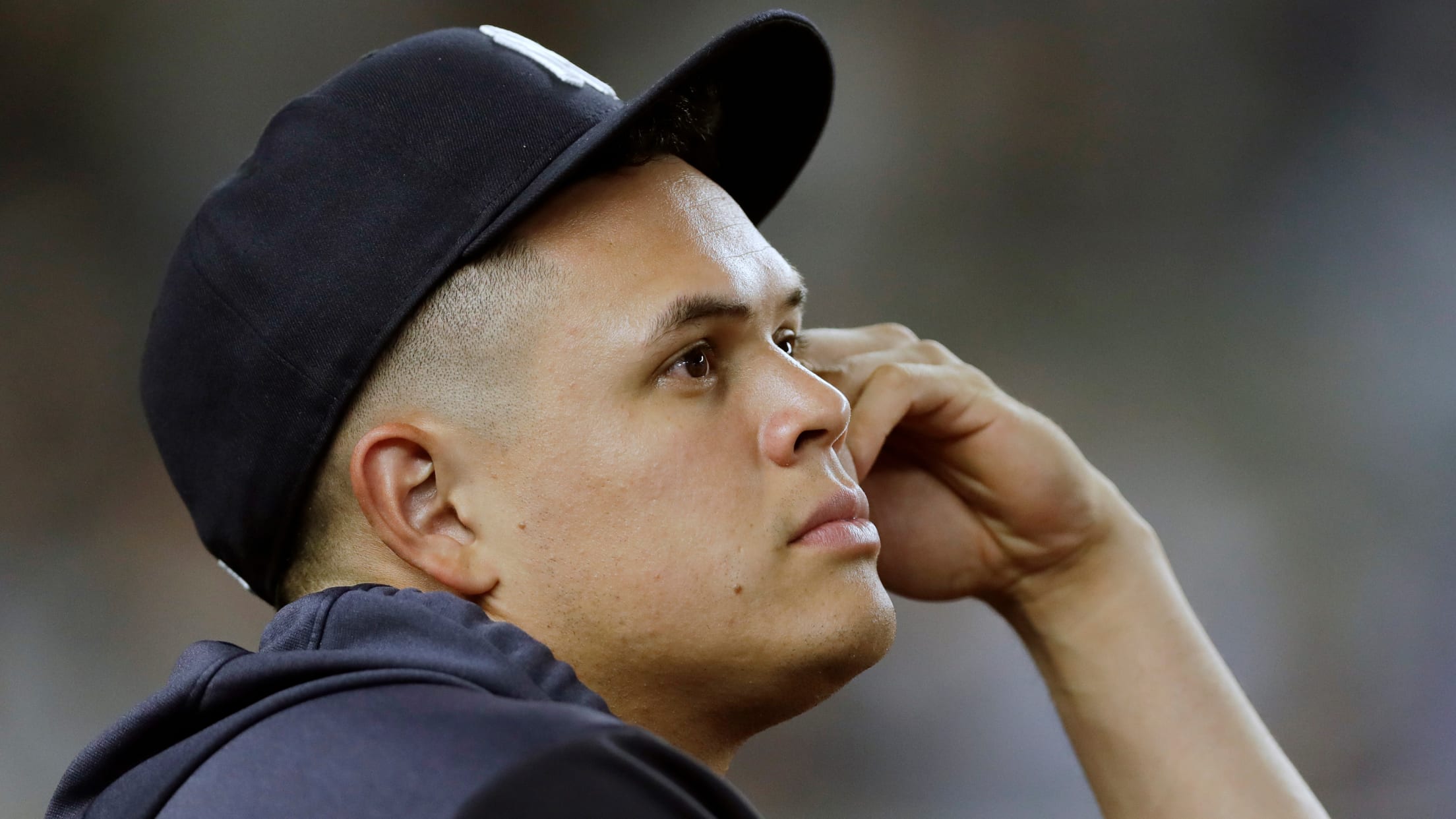 Prior to Sunday's game against the Red Sox, the Yankees reinstated third baseman Gio Urshela and infielder Thairo Estrada from the 10-day injured list and recalled catcher Kyle Higashioka and infielder Breyvic Valera from Triple-A Scranton/Wilkes-Barre. Urshela has been outstanding for the Yankees this season, hitting .331/.370/.555 with 18 homers
Prior to Sunday's game against the Red Sox, the Yankees reinstated third baseman Gio Urshela and infielder Thairo Estrada from the 10-day injured list and recalled catcher Kyle Higashioka and infielder Breyvic Valera from Triple-A Scranton/Wilkes-Barre.
Urshela has been outstanding for the Yankees this season, hitting .331/.370/.555 with 18 homers and 67 RBIs in 414 plate appearances and helping the club overcome the loss of third baseman Miguel Andújar to season-ending right shoulder surgery. The 27-year-old required a minimum stay on the IL with a left groin ailment.
Estrada, meanwhile, has been sidelined since Aug. 18 with a right hamstring strain. The 23-year-old will return to a .246/.283/.456 batting line with three homers in 61 plate appearances this season, his first in the Majors.