Cardinals calling up No. 22 prospect Gallegos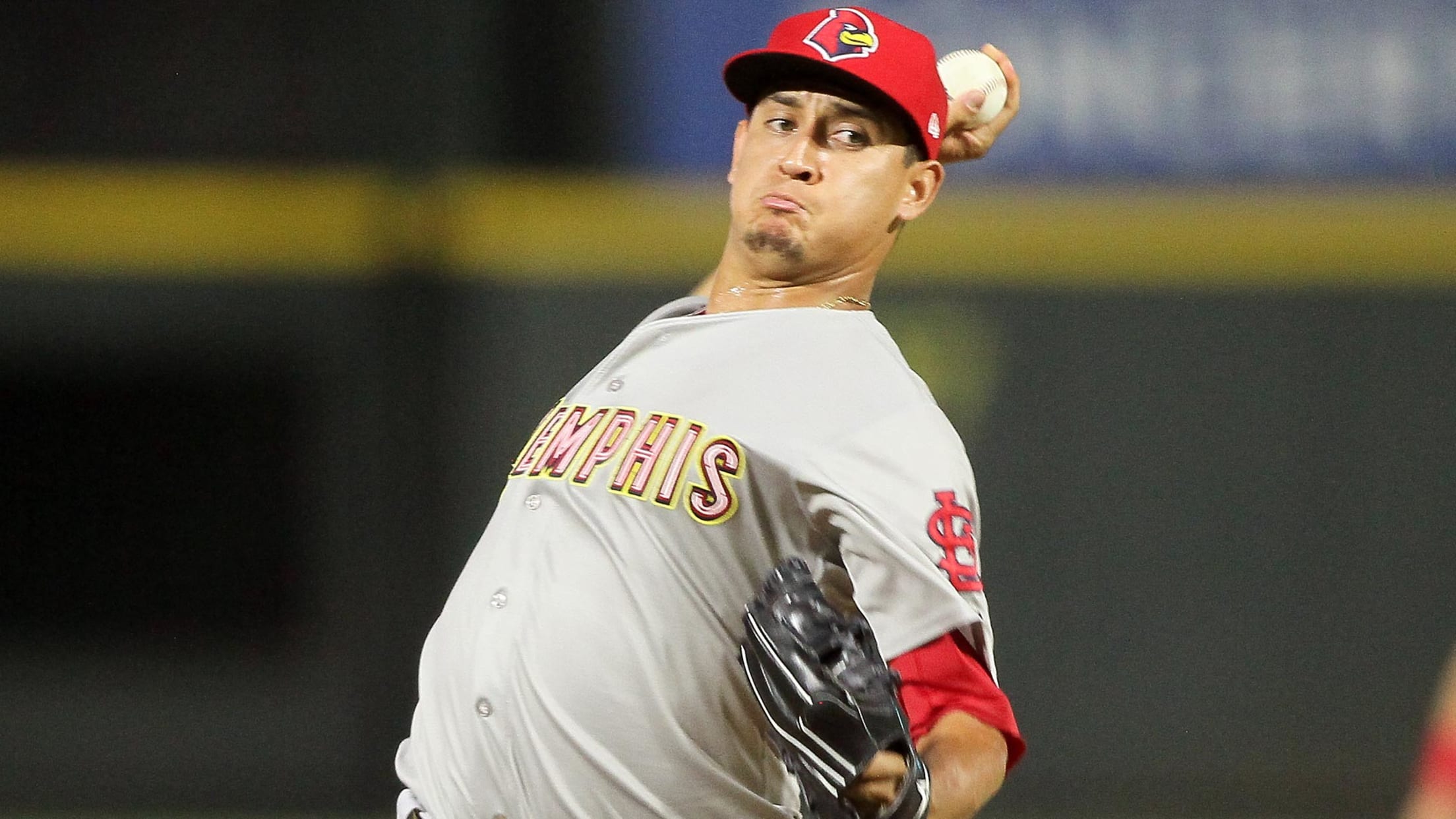 ATLANTA -- While he celebrated Memphis' first Triple-A National Championship on Tuesday night, Giovanny Gallegos learned that, unlike his teammates, his season wasn't over.Gallegos will join the Cardinals in St. Louis on Friday as the club's final September callup. He'll give the Cardinals an additional right-handed reliever and bring the
ATLANTA -- While he celebrated Memphis' first Triple-A National Championship on Tuesday night, Giovanny Gallegos learned that, unlike his teammates, his season wasn't over.
Gallegos will join the Cardinals in St. Louis on Friday as the club's final September callup. He'll give the Cardinals an additional right-handed reliever and bring the total number of players on the active roster to 35.
The Cardinals acquired Gallegos and lefty Chasen Shreve in the non-waiver Trade Deadline deal that sent Luke Voit to the Yankees. Gallegos joined Memphis and went on to throw 23 2/3 innings, including the final one in a 14-4 win over International League champion Durham (Rays) in the Triple-A National Championship Game. In total, Gallegos allowed three runs on 11 hits and struck out 20 with the Redbirds, who won the Pacific Coast League.
"I haven't seen him pitch, so it's hard to say how he'll fit in," Cardinals manager Mike Shildt said. "I think right now we'll evaluate him as we go like we do all the guys. Clearly, he's done well. He has a good arm. All the reports have been favorable and really positive on him. Just put our eyes to him and see what he can do."
Gallegos, the Cardinals' No. 22 prospect according to MLB Pipeline, does have a sprinkling of past Major League experience. He made 16 appearances with the Yankees last season and another four earlier this year. Gallegos has posted a 4.75 ERA over 30 1/3 big league innings.
Carpenter sits
For the second time in five days, Shildt kept leadoff hitter Matt Carpenter out of the starting lineup hoping that at least a partial day off could jump-start the National League MVP Award candidate's bat. Coupled with an off-day on Thursday, Carpenter will have ample time to recharge.
Carpenter, who struck out three times in Tuesday's 8-1 win, is hitless in his past 16 at-bats and 4-for-33 (.121) with 13 strikeouts since Sept. 9.
"Look, if you're going to game plan ... clearly he's going to be pitched tough," Shildt said. "I see a combination of things. A lot of tough pitches and a couple hard outs at people that aren't getting results. Matt's going to be just fine. Matt Carpenter is the least of my worries."
Carpenter has been stuck on 35 homers since the month started, and that represents his longest homerless drought of the year. After entering September with a league-high .966 OPS, Carpenter has watched it drop to .916 while tallying only two extra-base hits this month.