Globe Life Park to be home to XFL in 2020
Revitalized league will move in after Rangers move to new field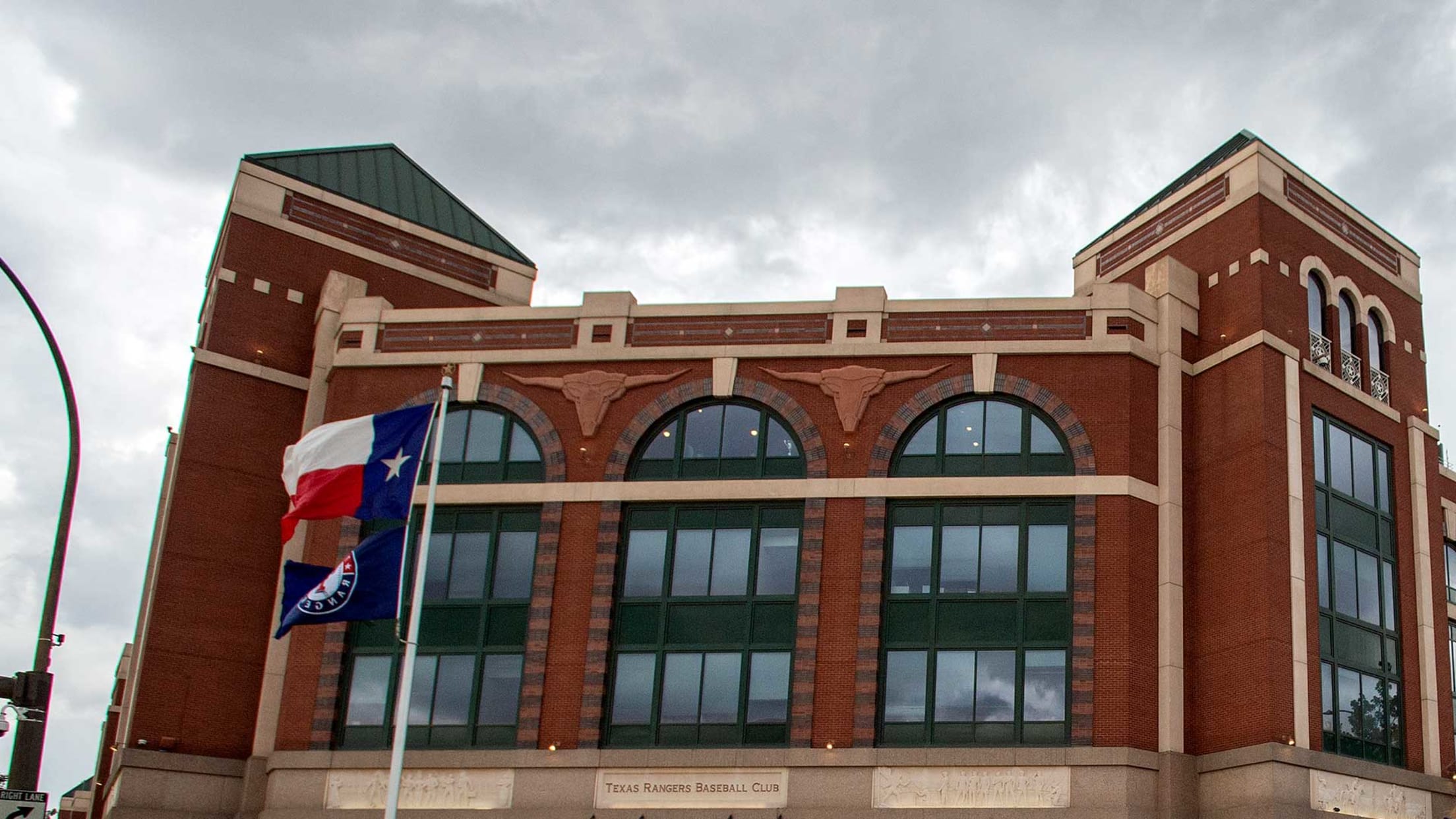 ARLINGTON -- Professional football is coming to Globe Life Park.In the spring of 2020, Globe Life Park will become the home for one of eight franchises in the revitalized XFL. The other seven teams scheduled to begin play in 2020 are Houston, St. Louis, Washington D.C., Los Angeles, Tampa, Seattle
ARLINGTON -- Professional football is coming to Globe Life Park.
In the spring of 2020, Globe Life Park will become the home for one of eight franchises in the revitalized XFL. The other seven teams scheduled to begin play in 2020 are Houston, St. Louis, Washington D.C., Los Angeles, Tampa, Seattle and New York.
The XFL existed in 2001 before folding. Original founder Vince McMahon is bringing the league back under a new business model and there is a commitment to play at least three seasons in Globe Life Park.
The Rangers have been looking for a way to use the facility that opened as the Ballpark in Arlington in 1994. The Rangers will play one more season there before moving into Globe Life Field in 2020.
"This has been long in coming," said Rangers COO Neil Leibman. "We spent a lot of time researching and trying to find out how to best repurpose this field. When ownership came in and we announced a new stadium, we made clear to the folks of Arlington that we would find a purpose for his stadium that was respectful and kept within the tradition of this ballpark."
McMahon became a success in business with World Wrestling Entertainment and the original XFL tried to mimic the pro-wrestling business model. That didn't work. McMahon is bringing the league back with the emphasis being more family-friendly with a high level of quality football.
"Those two things will couple and fare well," Rangers vice president Sean Decker said.
The XFL commissioner will be Oliver Luck, who has a strong sports resume that includes athletic director at West Virginia and an executive role with the NCAA. He is the father of Colts quarterback Andrew Luck.
The league is planning a 10-game schedule, which means five games at Globe Life Park. Arlington mayor Jeff Williams said that is just a start and could mean other events will follow in the repurposed facility.
"We'll look at other opportunities," Williams said. "Where there is football, it opens opportunities for football and other sports. This is a very significant day for two big reasons. One is we have a major businessman who is making a major investment in our community. The second thing is this major investment in our community happens to be in Globe Life Park."
Globe Life Park will need to be renovated for football with a seating capacity of no more than 25,000 fans. That will allow the facility to be developed and used for venues other than just football. But this is the first step toward keeping Globe Life Park a viable part of the Arlington Entertainment District.
"For the XFL to recognize the opportunity and wanted to come here is significant," Williams said. "I am really looking forward to their immersion into our community. We are very excited about the future. This is the first of several announcements here on how this ballpark is going to be used."