Hometown Hero Award winner saved life at PHX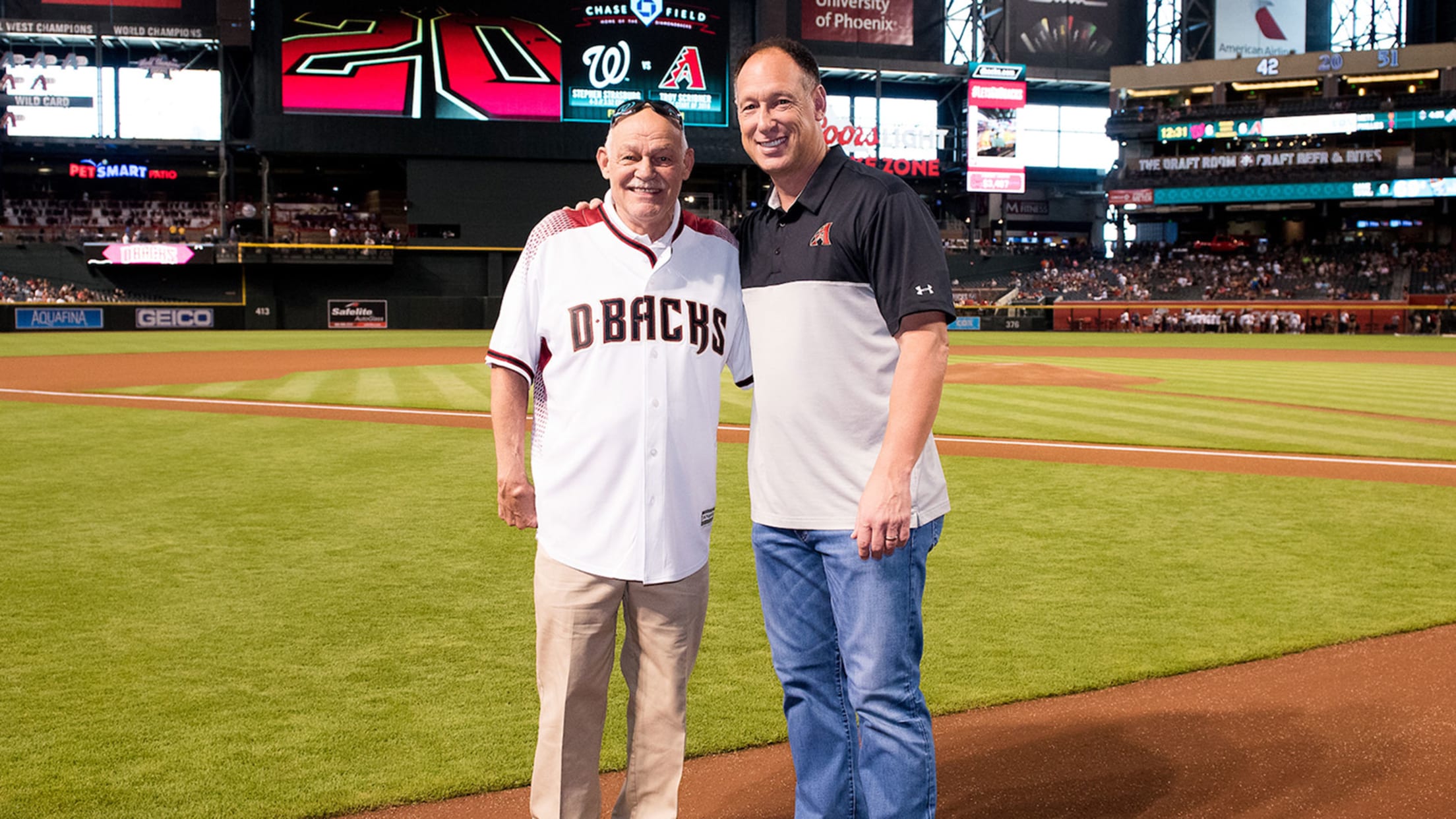 It was an ordinary afternoon on the job for Bill Duncan, an American Airlines team member who works at Phoenix Sky Harbor Airport, until a passenger suffered a heart attack and Duncan leapt into action to save his life. That heroic feat earned him the gratitude and recognition of the
It was an ordinary afternoon on the job for Bill Duncan, an American Airlines team member who works at Phoenix Sky Harbor Airport, until a passenger suffered a heart attack and Duncan leapt into action to save his life. That heroic feat earned him the gratitude and recognition of the community and the Arizona Diamondbacks as he became the first recipient of Gonzo's Hometown Hero Award prior to last Saturday's D-backs-Nationals game at Chase Field.
"This is a great opportunity to recognize special and unique people that do extraordinary things in our community," said D-backs legend and 2001 World Series hero Luis Gonzalez, who presented Bill with the award during an on-field ceremony. "He saved a life and jumped into action in a situation where a lot of people would go the other way."
Duncan is a lifelong D-backs and Cubs fan who was moved by having his idol present him with a No. 18 D-backs jersey, gift bag and a baseball signed by Gonzo himself.
"It means a lot," said Duncan, who was assisted by a critical care nurse and a defibrillator during the Sky Harbor emergency. "Gonzo is a baseball hero of mine. I'm a Cubs fan, so I loved it when he played for them, and then even more when he got the game-winning hit in the 2001 World Series.
"[The incident at Sky Harbor] was very scary, very intense, but the gentleman came back. He went to the hospital and had a quadruple bypass. I was fortunate enough to see him a few months later on his way back to Indiana."
Gonzalez is eager to be on the forefront of thanking and helping heroes such as Duncan. Earlier this year, Gonzalez founded the Gonzo's Hometown Heroes Fund to benefit projects, programs and nonprofit organizations that support police officers, firefighters and first responders across Arizona. A portion of the proceeds from the new Gonzo's Grill food stand, presented by Tyson Foods, at Chase Field will benefit this new program.
"People too often walk the other way or don't want to get involved," said Gonzalez, who himself pulled a woman from a car after an accident last June. "You see it a lot in today's society. That's why we want to honor and recognize special people like Bill that go above and beyond the call of duty."
In addition to the D-backs hosting Hometown Heroes Weekend on July 6-8 -- with a portion of those ticket sales benefitting Gonzo's Hometown Heroes Fund -- Gonzalez and the ballclub will recognize a local hometown hero each month at a D-backs home game. Fans are encouraged to submit nominations at dbacks.com/hometownheroes.
Martin Bater is a contributor to MLB.com.