Hernandez, Strickland become free agents
Giants decline to offer contracts to pair; Panik, Dyson sign 1-year deals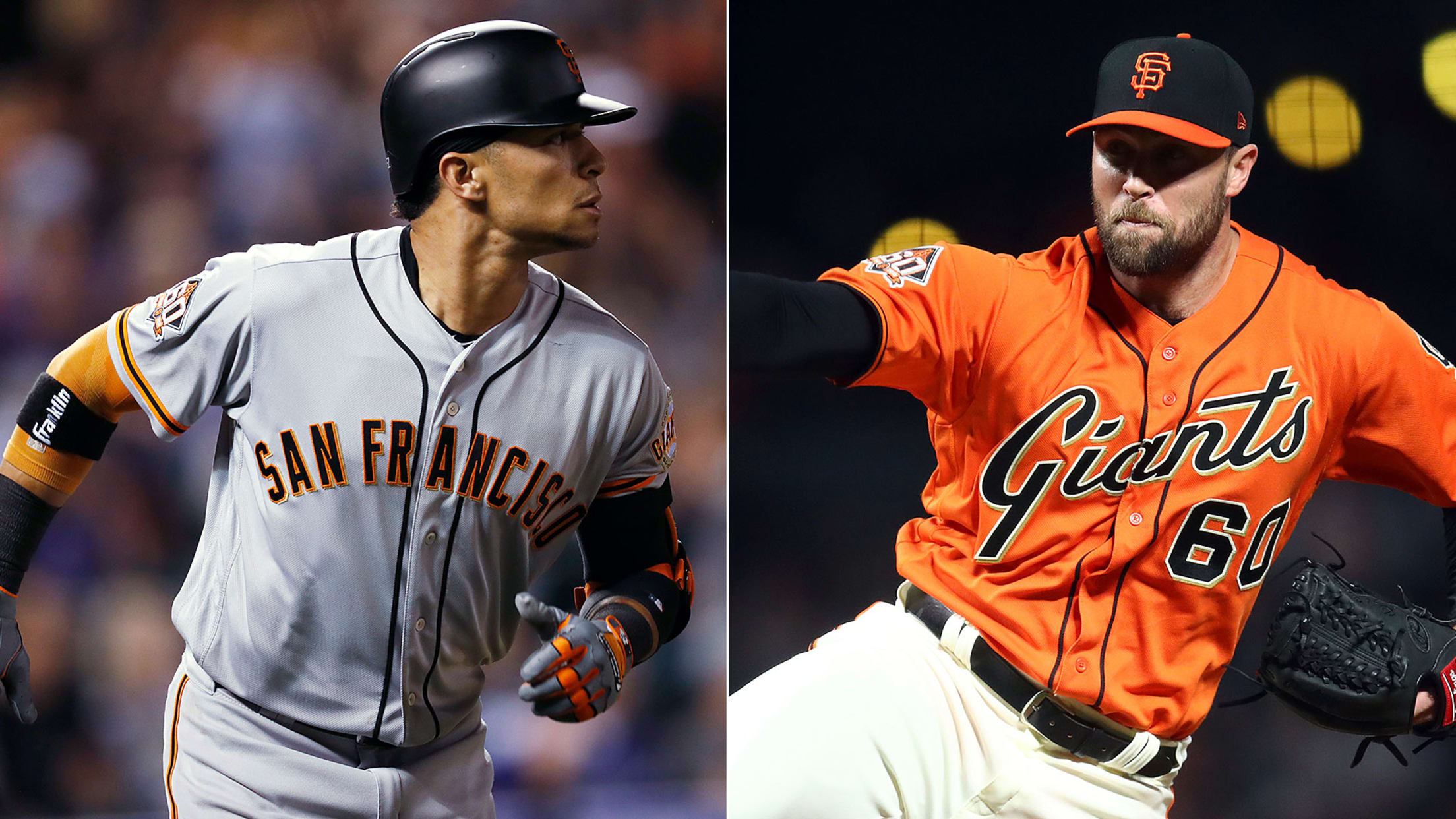 SAN FRANCISCO -- Demonstrating that Farhan Zaidi, the Giants' new president of baseball operations, won't stand for the status quo, the club announced Friday that it had declined to offer 2019 contracts to outfielder Gorkys Hernandez and right-hander Hunter Strickland.Hernandez and Strickland became free agents.The Giants also announced that second
SAN FRANCISCO -- Demonstrating that Farhan Zaidi, the Giants' new president of baseball operations, won't stand for the status quo, the club announced Friday that it had declined to offer 2019 contracts to outfielder Gorkys Hernandez and right-hander Hunter Strickland.
Hernandez and Strickland became free agents.
The Giants also announced that second baseman Joe Panik and right-hander Sam Dyson signed one-year contracts. According to Jon Heyman of MLB Network and FanRag Sports Network, Panik and Dyson signed for $3.8 million and $5 million, respectively.
Left-hander Will Smith was tendered a contract and is thus considered signed for 2019.
Neither Hernandez (2018 salary: $561,500) nor Strickland ($1.55 million) would have commanded exorbitant salaries, but the Giants' refusal to retain the pair reflects the team's determination to upgrade the outfield and bullpen.
San Francisco's well-documented offensive shortcomings directly reflected its lack of a productive outfield. Among the National League's 15 teams, the Giants ranked 10th in team batting average (.239) and 14th in runs per game (3.72), on-base percentage (.300), slugging percentage (.368), OPS (.667), home runs (133) and extra-base hits (418).
Hernandez amassed 15 home runs last season after hitting zero in 348 plate appearances in 2017. However, he hit .162 after the 2018 All-Star break, compared to .277 in the first half.
Strickland tied Smith for the team lead with 14 saves but might have sealed his fate when he punched a door after squandering a save opportunity June 18 against Miami. He broke his pitching hand and missed 50 games. Strickland's ERA was 2.84 before the incident and 6.59 afterward.
The Giants apparently maintained faith in Panik, a 2015 All-Star and '16 Gold Glove Award winner. Thumb and groin injuries limited him to a .254 batting average this year.
Dyson, meanwhile, inspired enough confidence to appear in a team-high 74 games of relief.