Bird's plans in the air after cortisone injection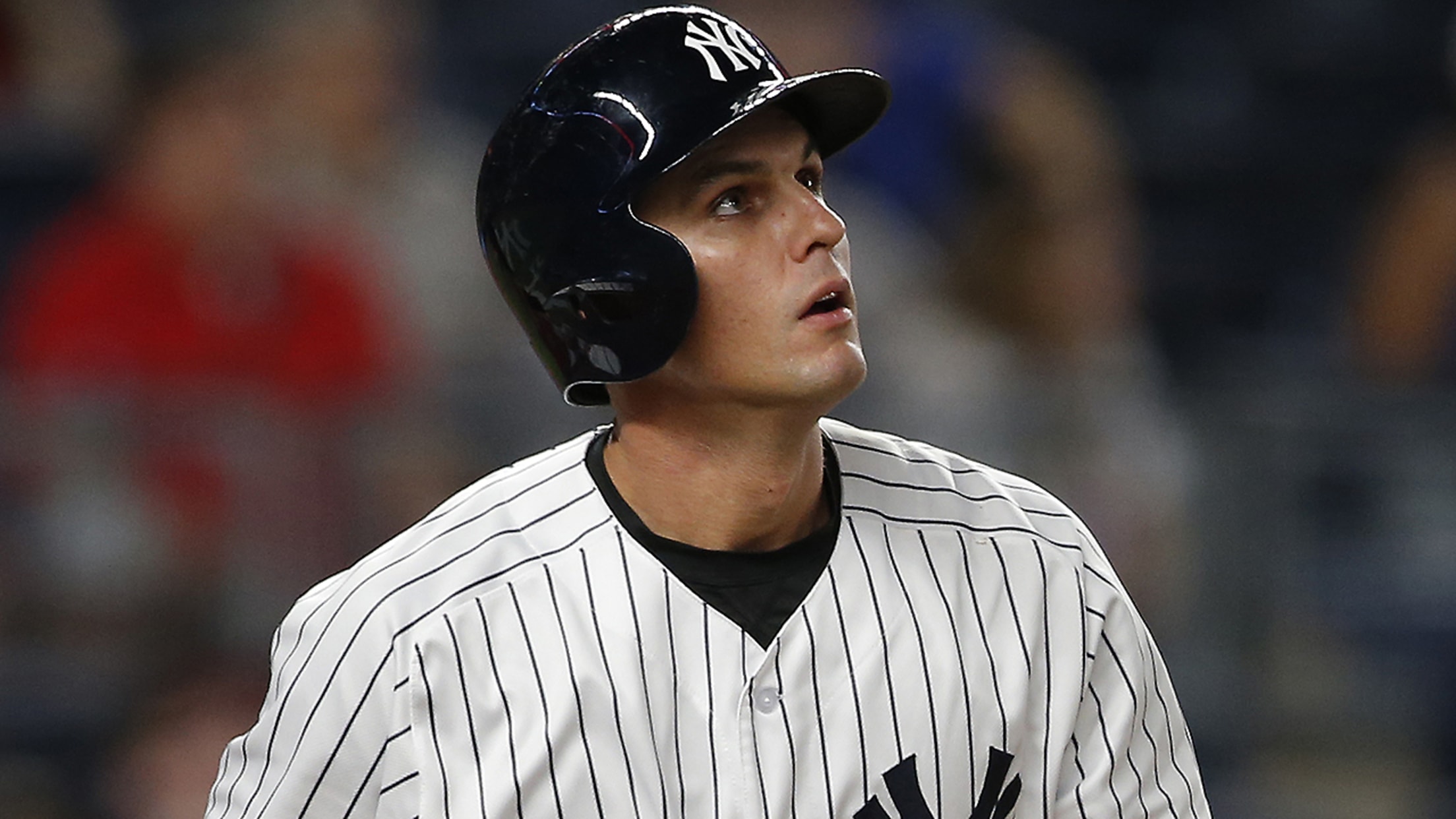 "I'm doing everything I can to get back," Bird said on Friday. "That's pretty much all I know." (Rich Schultz/AP)
NEW YORK -- Yankees first baseman Greg Bird received a cortisone shot on Tuesday to relieve inflammation in his right ankle, but much of the details regarding his next step are unknown. Bird will resume baseball activities following a three- to five-day rest period, which is the amount of time
NEW YORK -- Yankees first baseman Greg Bird received a cortisone shot on Tuesday to relieve inflammation in his right ankle, but much of the details regarding his next step are unknown. Bird will resume baseball activities following a three- to five-day rest period, which is the amount of time is should take for the shot to reduce the swelling in the ankle.
"He'll go back to rehab and start playing games and try to get his bat going," said manager Joe Girardi, though he wasn't sure if Bird's rehab assignment would be with Triple-A Scranton/Wilkes-Barre or Double-A Trenton.
"Three to five days, that's about as much as I know," Bird said. "I would imagine it's going to be a quicker rehab, but it's all going to be how I feel day by day."
Bird has been shut down for about a week after he encountered a setback while the Yankees were on their West Coast road trip. He said the ankle just wasn't healing consistently during his rehab assignment.
Bird was placed on the 10-day disabled list at the beginning of May with a bruised right ankle, which had been ailing him since he fouled a ball off it at the end of March.
The ankle is no longer bruised, but Bird is still in some pain due to the inflammation, which either had never gone away or had resurfaced during his rehab.
"It just wasn't there," Bird said. "I know what it feels like to feel right, and where I need to be to be able to play at a high level."
After a monster Spring Training, Bird went 6-for-60 to start the regular season before going on the DL.
Since then the Yankees have used Chris Carter primarily at first base. Carter has yet to hit the same stride he did last season, when he led the National League in homers, with 41.
But even with their struggles at first base, the Yankees do not want to rush Bird back before he's ready.
"I don't want to be shut down again," Bird said. "But it needs to get better."
Yankees call up Webb
The Yankees called up left-handed reliever Tyler Webb prior to Thursday night's game and optioned Rob Refsnyder to Scranton/Wilkes-Barre.
In 33 1/3 innings with Scranton/Wilkes-Barre, Webb went 3-1 with a 3.24 ERA. He recorded 47 strikeouts and allowed only three walks, good for a 15.67 strikeout-to-walk rate.
However, it doesn't appear the Yankees plan on keeping Webb in The Show for too long, as Girardi said they called him up "to make sure we were covered."
"It felt like we probably needed to stay away from [Jonathan Holder] another day," Girardi said. "We probably don't have [Tyler Clippard] today. We'll take a look at [Chad Green] to see how he is."
Matthew Martell is a reporter for MLB.com based in New York.