Polanco could play outfield next week
Bucs' starting right fielder eager to begin playing defense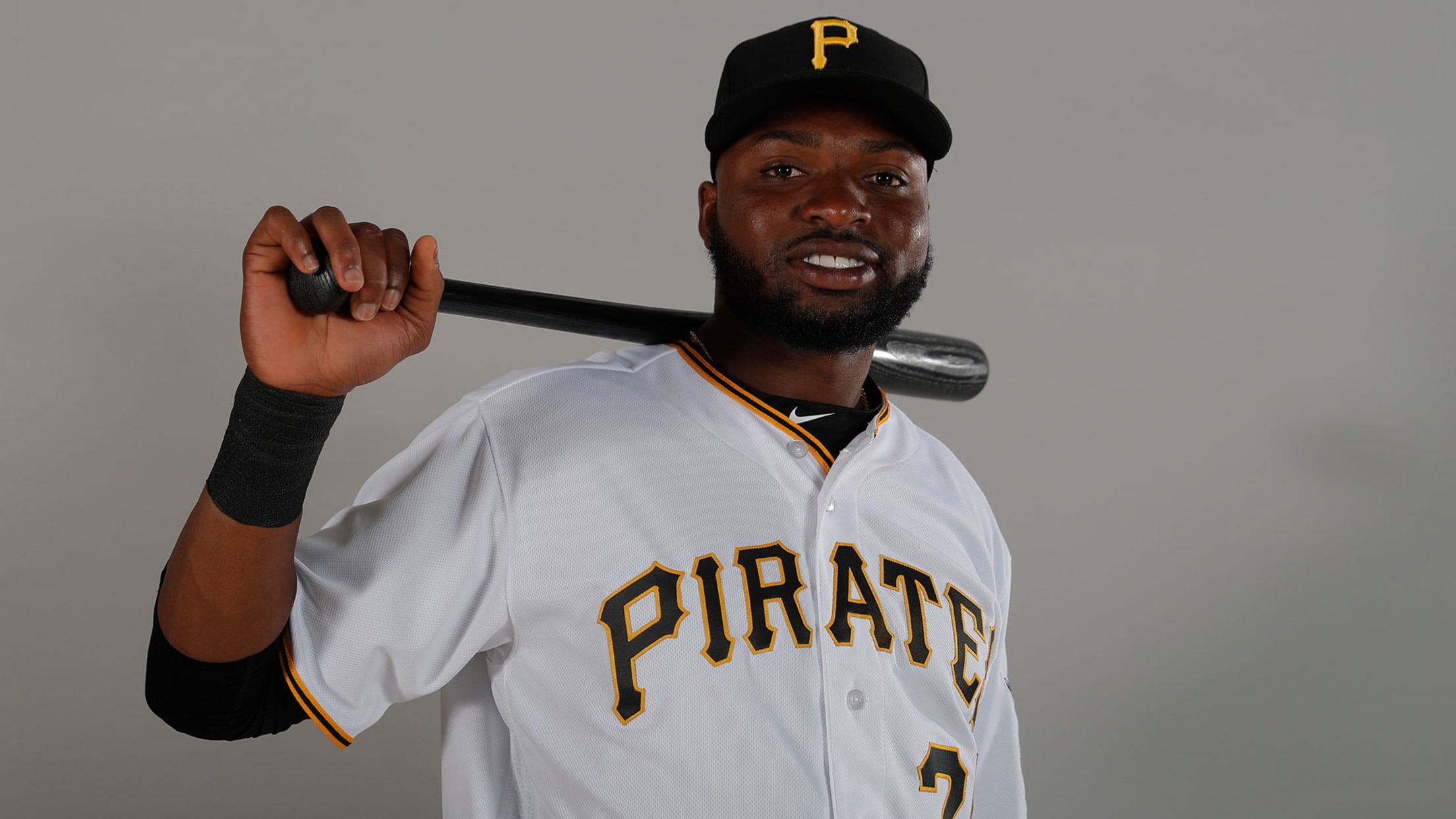 BRADENTON, Fla. -- Gregory Polanco may soon be ready to play right field again. Working his way back from surgery in September to repair the labrum in his left shoulder, the Pirates starter is increasing the intensity of his defensive drill work and could play the outfield in a Minor
BRADENTON, Fla. -- Gregory Polanco may soon be ready to play right field again.
Working his way back from surgery in September to repair the labrum in his left shoulder, the Pirates starter is increasing the intensity of his defensive drill work and could play the outfield in a Minor League spring game early next week.
"Feeling good, feeling better every day. Just have to take it slow," Polanco said. "We have a plan we're going through, a schedule every day to do my stuff. I'm feeling good."
Polanco has been hitting without restrictions since January and recently began DHing in simulated games and Minor League camp games. He is now throwing from 150 feet. He won't get into a Major League Spring Training game before the Pirates break camp, but playing right field in any capacity is an obvious step in the right direction.
"He's extremely encouraged," director of sports medicine Todd Tomczyk said. "He's excited about where he's at in his rehab process, as we all are as well."
Polanco's timeline to return to the Majors is still uncertain, because it's unclear how much time he will spend playing in Minor League/extended spring games while he's on the injured list.
"Considering the nature of the surgery, the severity of the surgery, that's going to be a feel thing on him and on the staff," Tomczyk said. "There's going to be some adjustments that need to be made with the whole team."
That's the other element at play in Polanco's rehab. You won't see him rearing back and firing throws from the Clemente Wall to home plate this season, when he'll be less than a year removed from surgery. The idea is to get Polanco to a point where he can make a quick throw to the cutoff man without reservation.
To accomplish that goal, the Pirates are working with Polanco to modify his throwing mechanics and "trying to get the infielders and Gregory a sense of what his limitations are for this year, where his sweet spot's going to be and how he responds to that," Tomczyk said. Polanco said it's about keeping his arm path short and throwing more like a pitcher.
Polanco pitched about a decade ago in the Dominican Republic, before the Pirates signed him, but he said those mechanics still felt "a little uncomfortable" at first.
"I'm getting there. I'm doing a lot better," Polanco said. "I'm feeling better. I'm doing it. Just have to be more consistent with that."
Whenever he returns, Polanco should provide a boost to the Pirates' lineup if he picks up where he left off last season. Polanco slashed .254/.340/.499 with a career-high 23 homers in 130 games.
Trainer's room
• Catcher Elias Diaz, who missed two weeks of camp due to a virus, has resumed full baseball activities. Diaz is now beginning a modified Spring Training program, which means he could be ready to join Pittsburgh's active roster in a few weeks if all goes well.
"He's feeling good and he's excited about getting ready for the 2019 season," Tomczyk said.
Diaz will begin the season on the injured list and won't get into any Major League spring games before the Pirates break camp.
• Right-hander Jordan Lyles (right side cramping) felt healthy coming out of his four-inning simulated game on Monday, Tomczyk said.
• Right-handers Chad Kuhl and Edgar Santana, who will sit out all season following Tommy John surgery, are playing catch from 90 feet and feeling good as they work through their throwing program.
Roster moves
The Pirates optioned right-hander Jake Barrett to Triple-A Indianapolis and reassigned infielder Alfredo Reyes to Minor League camp. Both players were late additions to Pittsburgh's Spring Training roster -- Barrett as a March 1 waiver claim, Reyes as a promotion from Minor League camp.
Barrett, who has a 4.05 ERA in 103 Major League games, made two appearances in Grapefruit League play. The versatile Reyes got into 16 games and hit .182 with 12 strikeouts in 22 at-bats.
There are now 38 active players in Pirates camp, including eight non-roster players. Pittsburgh has eight days to trim that number down to the 25 who will take the field for Opening Day in Cincinnati.
Up next
Right-hander Chris Archer, tuning up for the April 1 home opener at PNC Park, will take the mound for the Pirates as they host the Orioles on Thursday at 1:05 p.m. ET. Right-hander Kyle Crick and lefty Tyler Lyons are scheduled to pitch in relief at LECOM Park. The game will air on AT&T SportsNet Pittsburgh.