Marte sold Polanco on benefits of extension
Pirates outfielder told teammate to call his mom, then decide on deal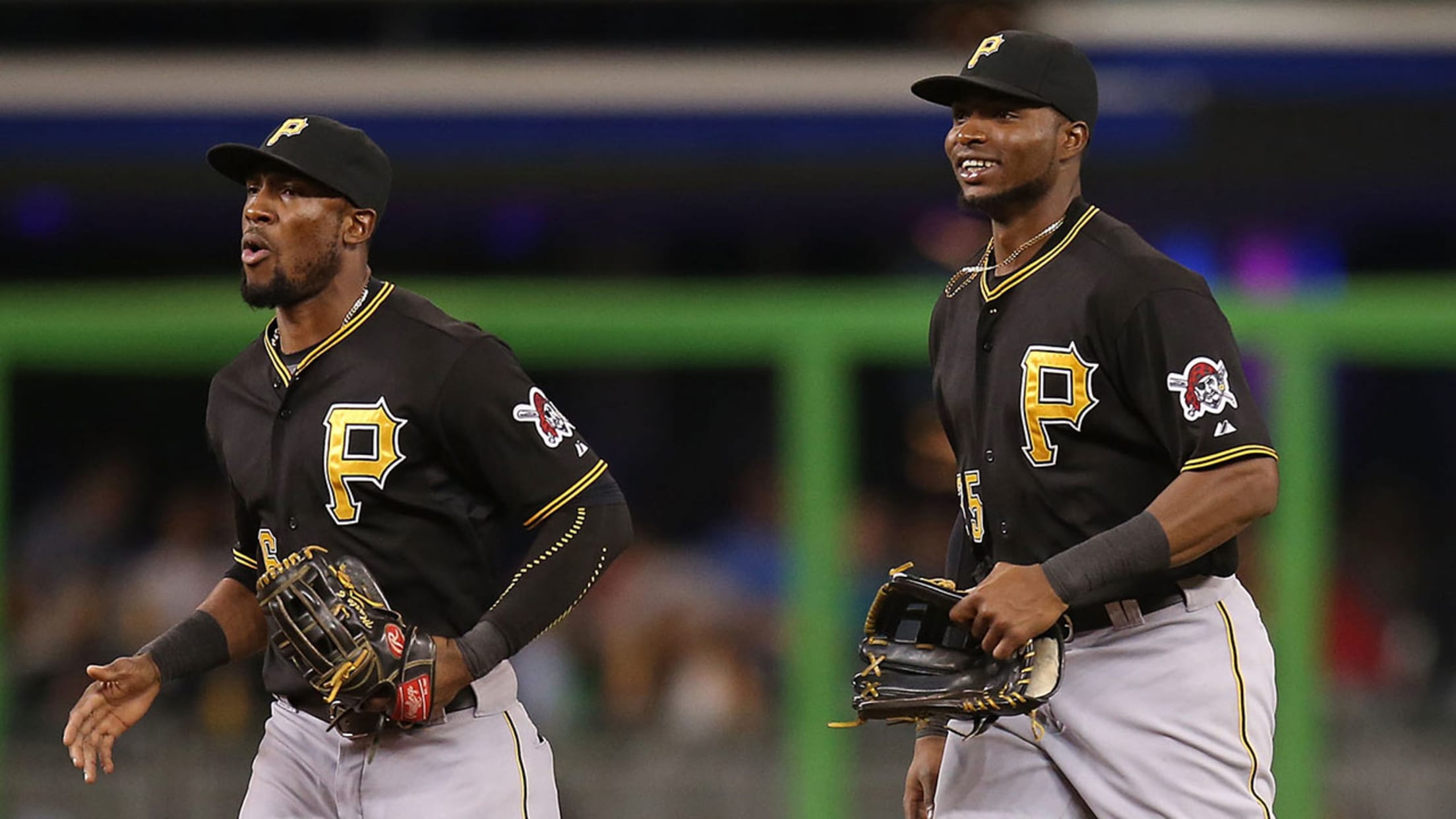 Starling Marte (left) and Gregory Polanco are friends off the field. (Getty)
PITTSBURGH -- When Gregory Polanco asked for advice about signing a long-term contract with the Pirates, Starling Marte had some for his friend and fellow Dominican Republic native.First: Call your mom and check with her."After you speak to your mom, if this amount feels good to you, go ahead and
PITTSBURGH -- When Gregory Polanco asked for advice about signing a long-term contract with the Pirates, Starling Marte had some for his friend and fellow Dominican Republic native.
First: Call your mom and check with her.
"After you speak to your mom, if this amount feels good to you, go ahead and take it," Marte added. "You're playing for a good organization."
It was good enough for Polanco, who signed a five-year extension with two club options worth a guaranteed $35 million and up to $58 million if he stays in Pittsburgh through 2023. Polanco, Marte, Andrew McCutchen and Josh Harrison are under club control through at least 2018.
When Polanco was weighing the Pirates' latest offer, he sought advice from Marte, his offseason workout partner, fellow corner outfielder and close friend.
"He always said it's good for you because it's easier for your life. You go out and you play more confident," Polanco said. "You have the opportunity to play for a long time in the big leagues, and that's very good for me."
Marte signed out of the Dominican in 2007 for $85,000. Polanco signed in '09 for $150,000. Two years ago, Marte inked a six-year, $31 million contract that could be worth up to $55 million over eight years.
"First of all, I'm extremely happy for my friend, especially because where we come from, money's not much," Marte said through special assistant to the general manager and interpreter Mike Gonzalez. "A lot of people depend on us -- our land, our city, our people, our family. I'm happy that now he's going to be able to help a lot of loved ones back home and a lot of people that are in need of help."
Some players feel freed up after signing similar deals, able to focus on baseball and not business. Others feel they must live up to the contract, proving why they got it.
"I've seen it all across the board," manager Clint Hurdle said.
Marte fell into the former category. Like Polanco, he already was a good athlete with seemingly limitless potential. In two years since signing his extension, Marte has taken further steps toward stardom, hitting .289/.346/.448 with 32 homers and 60 steals.
"It brought extreme freedom," Marte said. "Sometimes as a ballplayer you have rough days and your mind starts wandering off and thinking some negative things that don't help, fears of being released or let go. After signing that contract, that helped me so much knowing that this is home, and even if I have a bad day, this is still home and I'm going to do my best."
The Pirates' hope is that Polanco will feel the same way.