Pirates to play it safe with Polanco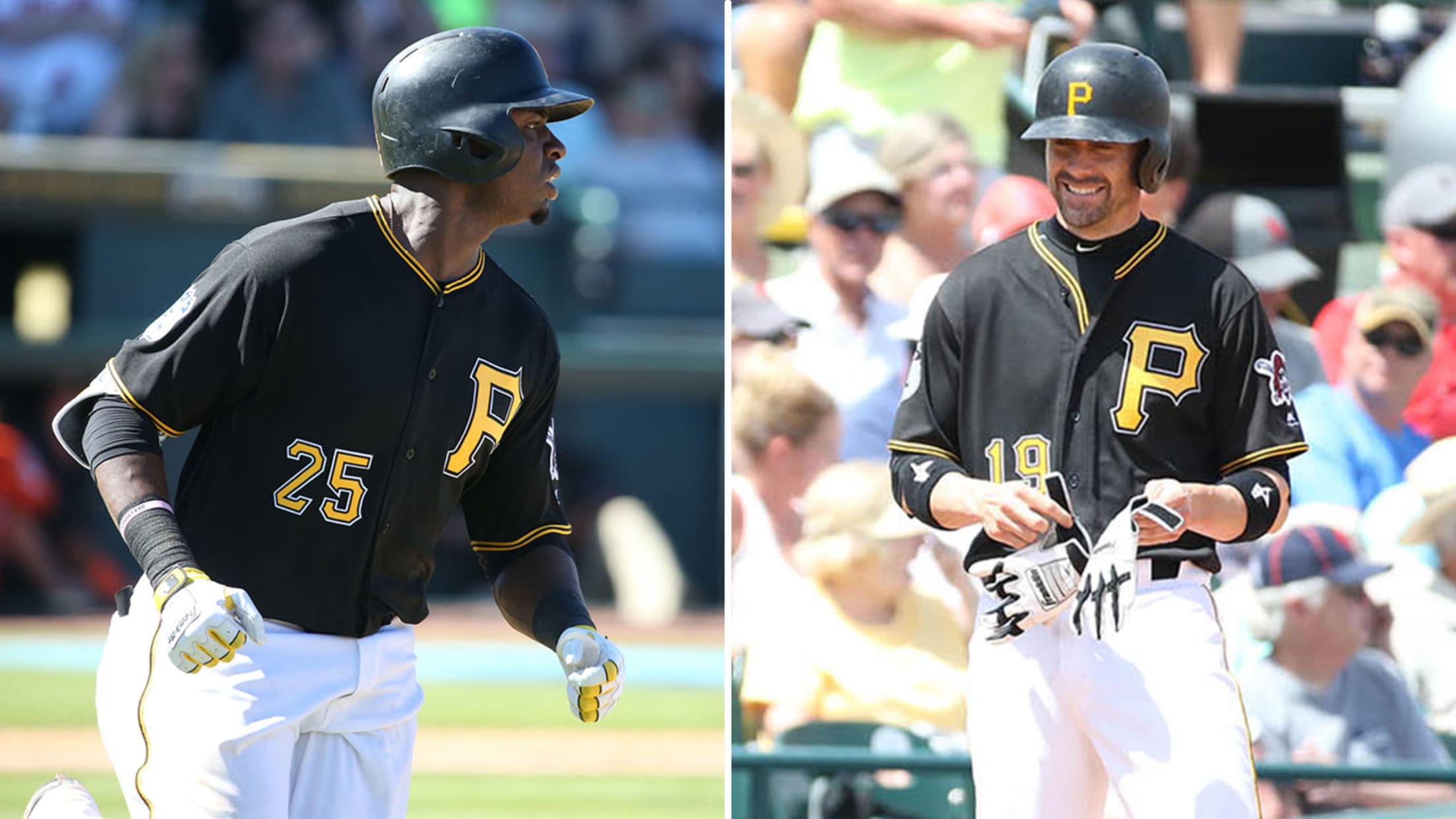 Gregory Polanco will serve as the DH for two games during the Pirates' opening series against Boston, while Chris Stewart caught two full games in Florida and is ready for the opener. (Pirates)
BOSTON -- Gregory Polanco and Chris Stewart healed up in time for both to make the Pirates' Opening Day roster, but the Bucs are going to play it safe with Polanco at Fenway Park this week.Manager Clint Hurdle said Polanco will serve as the designated hitter for two of the
BOSTON -- Gregory Polanco and Chris Stewart healed up in time for both to make the Pirates' Opening Day roster, but the Bucs are going to play it safe with Polanco at Fenway Park this week.
Manager Clint Hurdle said Polanco will serve as the designated hitter for two of the Bucs' three games against the Red Sox to begin the season. Polanco has been held back by left shoulder discomfort, which has affected his ability to throw.
Hurdle said Polanco's throwing has improved, and it will be fine in time. The left fielder worked out and played in back-to-back games in Florida last week. But in the interest of "getting out of the gates clean," Hurdle said, the Pirates and Polanco will take advantage of having a DH in an American League ballpark.
"I think he's in a good place. He feels like he's in a good place," Hurdle said. "He was able to recover from the time he was down to play and get at-bats to put himself in a competitive position to start the season."
Stewart remained in Florida and caught back-to-back nine-inning games, a prerequisite to be declared ready for action.
With Polanco out of left field, Hurdle said Adam Frazier will start in left and bat leadoff in Monday's season opener against the Red Sox. Frazier, a super-utility man, spent time fielding balls off the Green Monster during a workout Sunday afternoon.
Frazier started exclusively in the leadoff spot this spring and may be the Bucs' best fit atop the order.
"As the season develops, when Frazier's not in the lineup, we've got some other guys that we talked to that won't catch anybody off-guard and will be well-prepared to handle that position," Hurdle said.
A special opener
Before and after Sunday's workout at Fenway Park, a bunch of Pirates players took the opportunity to explore the historic venue. They explored the Green Monster, inking their names on the walls inside the scoreboard area and sharing pictures of their self-guided trips on social media.
Game planning with G on how to keep fly balls away from this monster @ Fenway Park https://t.co/Zbrxmg08jB

— Jameson Taillon (@JTaillon19) April 2, 2017
Apart of history! #FenwayPark #greenmonster pic.twitter.com/ZrAJDyMXv6

— Jordy Mercer (@jordy_mercer) April 2, 2017
Even Hurdle, in his 43rd year of professional baseball, acknowledged it will be "special" to begin the season at Fenway Park.
"Not every ballpark has the history, the tradition, the legacy of Fenway Park," Hurdle said. "This is special. I am really excited about it. … It'll have significance. It'll mean different things to different people."