Gwynn family, former Padres join All-Star festivities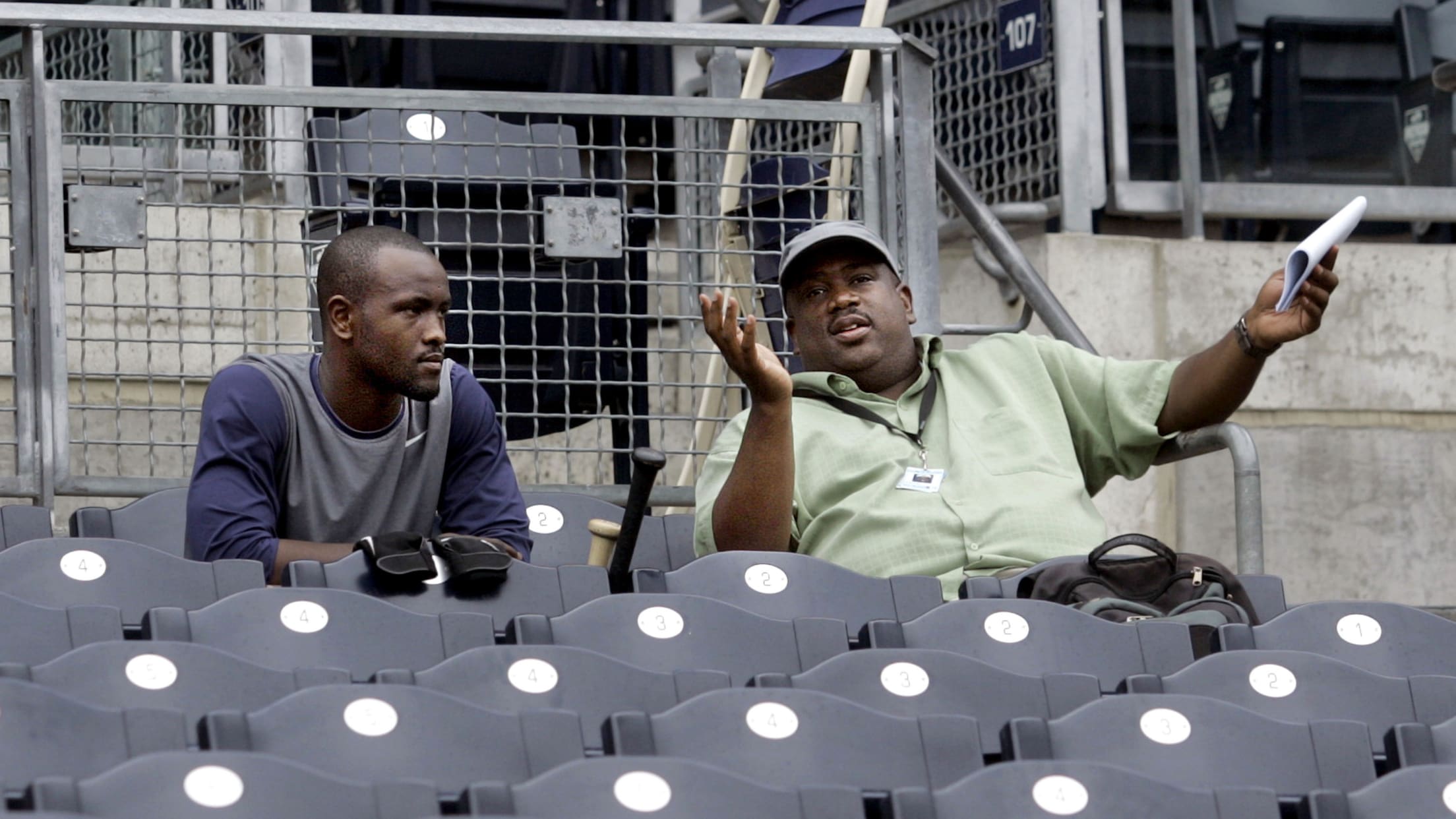 Tony Gwynn Jr. and Chris Gwynn will be a part of the Soul Pose yoga session on July 9. (AP)
Members of the Gwynn family will take the first Soul Pose MLB All-Star Yoga sessions at Waterfront Park in San Diego, Saturday, July 9, as part of the All-Star festivities, Major League Baseball announced on Tuesday.Tony Gwynn Jr., son of the late Hall of Famer Tony Gwynn, will join his uncle
Members of the Gwynn family will take the first Soul Pose MLB All-Star Yoga sessions at Waterfront Park in San Diego, Saturday, July 9, as part of the All-Star festivities, Major League Baseball announced on Tuesday.
Tony Gwynn Jr., son of the late Hall of Famer Tony Gwynn, will join his uncle and Tony Sr.'s brother, Chris Gwynn, for the Soul Pose MLB All-Star Yoga, along with musician Michael Franti.
It is one of many weekend events centered around the All-Star festivities that will feature former Padres, along with the Color Run MLB All-Star 5K presented by Nike, in which franchise greats Randy Jones and Heath Bell will join. The starting line will open at 7 a.m. PT on July 10, and the All-Star-themed course will weave through Waterfront Park.
Net proceeds from both events will benefit the Boys & Girls Clubs of Greater San Diego as part of MLB and USA Baseball's PLAY BALL initiative.
Gwynn Jr. played parts of eight seasons in the Majors, with stints with the Brewers, Padres, Dodgers and Phillies. He retired in 2015. Chris Gwynn spent 12 years in the Padres' scouting department after playing a decade in the Majors.
Jones was the first Padre to win the National League Cy Young Award, doing so in 1976 after posting a 2.74 ERA in a 22-14 campaign. Bell was a three-time All-Star reliever who spent 11 years in the Majors, including five with the All-Star host Padres.