Hamels Foundation hosts baseball clinics
Rangers pitcher begins offseason work early to boost core for 2018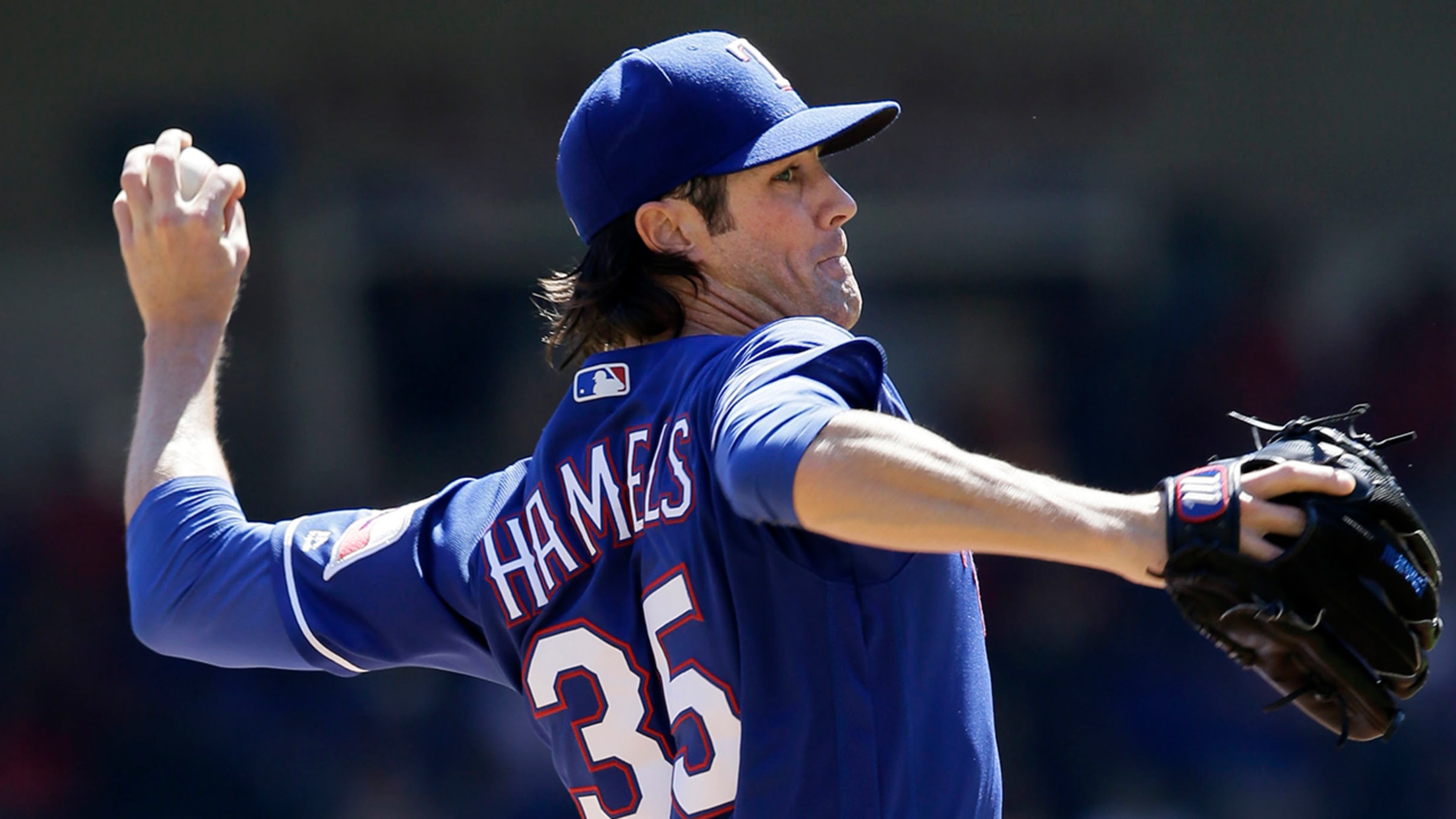 Proceeds from the clinics Rangers pitcher Cole Hamels and his wife put on Saturday benefit the Hamels Foundation's educational efforts in the United States and the African country of Malawi. (AP)
EULESS, Texas -- The Rangers enlisted pitcher Cole Hamels in the recruiting of Japanese pitcher Shohei Ohtani. He was a part of a video presentation by Rangers players trying to convince Ohtani that Texas would be a great place to play."I tried to reiterate we have a good group of
EULESS, Texas -- The Rangers enlisted pitcher Cole Hamels in the recruiting of Japanese pitcher Shohei Ohtani. He was a part of a video presentation by Rangers players trying to convince Ohtani that Texas would be a great place to play.
"I tried to reiterate we have a good group of guys," Hamels said. "All of us did our part … but I guess I failed. I didn't do a good job in telling him how great this place is and to play for."
Instead, Ohtani announced on Friday that he was signing with the Angels.
"I was working out when it came down," Hamels said. "Whew, the wind out of your sails. It's a tough situation, but he has to play where he wants to play. I think he would have enjoyed it here."
The Angels held a press conference on Saturday to introduce Ohtani to the Southern California media while Hamels and his wife, Heidi, were holding their own event. The Hamels Foundation held two baseball clinics Saturday morning and afternoon at Trinity High School with approximately 500 North Texas youth players in attendance.
Proceeds from the clinics benefit the foundation's educational efforts in the United States and the African country of Malawi.
The baseball clinic was also held on the same day as Trinity's high school football playoff game. The Trojans were playing crosstown rival Allen -- former Rangers pitcher Shawn Tolleson's high school -- at the University of North Texas in Denton. It was a state quarterfinal game.
"I have never been around football in December," Hamels said. "Are you kidding me? And it's only the quarterfinals? That's crazy."
That's high school football in Texas, but the Rangers are still in business this winter even after Ohtani signed with the Angels. The Winter Meetings open Sunday evening in Lake Buena Vista, Fla., and the Rangers will be there to continue their pursuit of pitching.
• Hot Stove Tracker
"I have an idea they are really trying to boost the pitching staff and obviously boost the bullpen," Hamels said. "We have a nice lineup … but I think we can improve in every way, and it's just a matter of what the organization wants to do and what they can do.
"I think it's exciting to see the [American League] West is getting better. The American League in general is getting better and it's fun to play against the best. The division just got a whole lot better. It's not over, there are still guys that can be traded and added. If you want to be the best, you have to beat the best."
Hamels has already started his offseason workouts. He took about a month off before getting back after it just before Thanksgiving.
Hamels made 24 starts for the Rangers this season while missing two months with a strained right oblique muscle, and finished 11-6 with a 4.20 ERA. The season marked his his fewest innings since his rookie year in 2006 with the Phillies, and his second-highest ERA.
The Rangers have more moves to make this offseason, but they also need their No. 1 starter at his best in 2018. That would have been the case with or without Ohtani.
"This year I am doing more core exercises," Hamels said. "I don't want ever injure an oblique again. Even though it was a freak accident I want to make sure I am a lot stronger in that area. Make sure my mechanics stay in tune. I don't think my mechanics were as good as they could have been for the duration.
"I would be good for a game or two and then I would falter and try to pick up the pieces. This year I definitely want to be a lot stronger and more prepared. With the strength, consistency comes, and the velocity, and that were the two things I was missing last year."
That's a tidbit Hamels can share at his clinic. He would have liked to have shared it with Ohtani as well.