Basestealers continuing to haunt Conger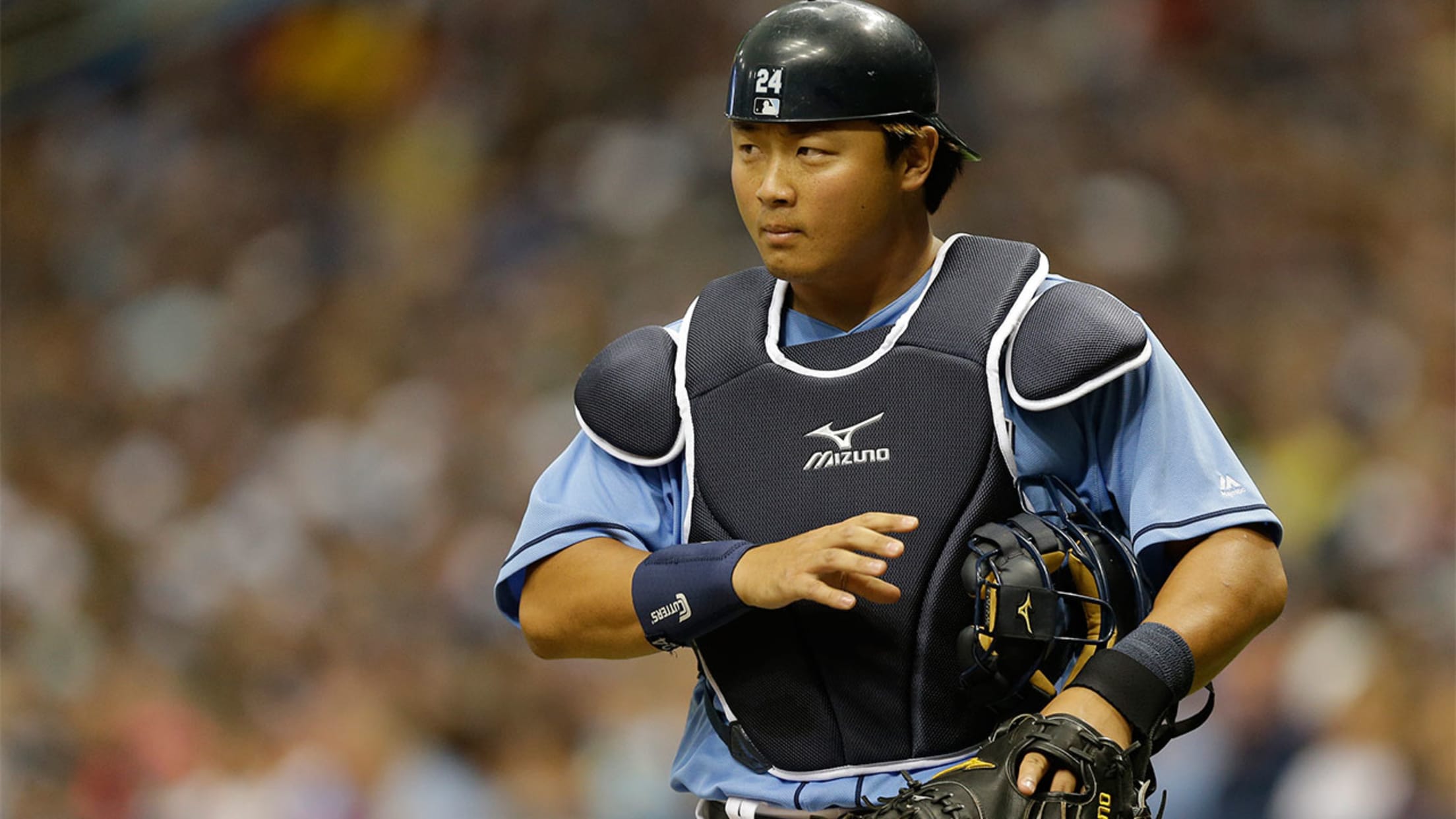 Rays catcher Hank Conger has allowed 44 straight successful stolen-base attempts, including five against the Indians on Thursday. (AP)
ST. PETERSBURG -- Hank Conger's streak of unsuccessfully throwing out would-be basestealers reached 44 during the Rays' 6-0 loss to the Indians on Thursday.Rajai Davis and Jason Kipnis each stole two bases and Francisco Lindor stole one. Three of the thefts took place in the first inning. The five steals
ST. PETERSBURG -- Hank Conger's streak of unsuccessfully throwing out would-be basestealers reached 44 during the Rays' 6-0 loss to the Indians on Thursday.
Rajai Davis and Jason Kipnis each stole two bases and Francisco Lindor stole one. Three of the thefts took place in the first inning. The five steals were the most allowed by the Rays since Sept. 19, 2013, when the Rangers stole five.
"They got good jumps," Rays manager Kevin Cash said. "But that's something we have to continue to get better at. He's got to get better at making some quality throws, and our pitchers have to continue putting emphasis on holding runners.
"And I think Arch [Chris Archer] did. Arch is pretty diligent and concerned about how he holds runners. They've got some good speed over there. The top of their lineup has plenty of speed. ... All of those guys can run."
Conger has struggled controlling baserunners dating back to last season when he failed to throw out the final 37 runners attempting to steal against him while playing for the Astros. Opposing baserunners have stolen seven straight against Conger this season.
J.B. Shuck of the White Sox was the last basestealer Conger threw out. That happened on May 29.
"I'm not worried about [the streak]," Conger said. "As long as I put the ball on the bag and make some good throws, I'll be fine."
Bill Chastain is a reporter for MLB.com.