Texas puts Alberto on DL, recalls catcher Perez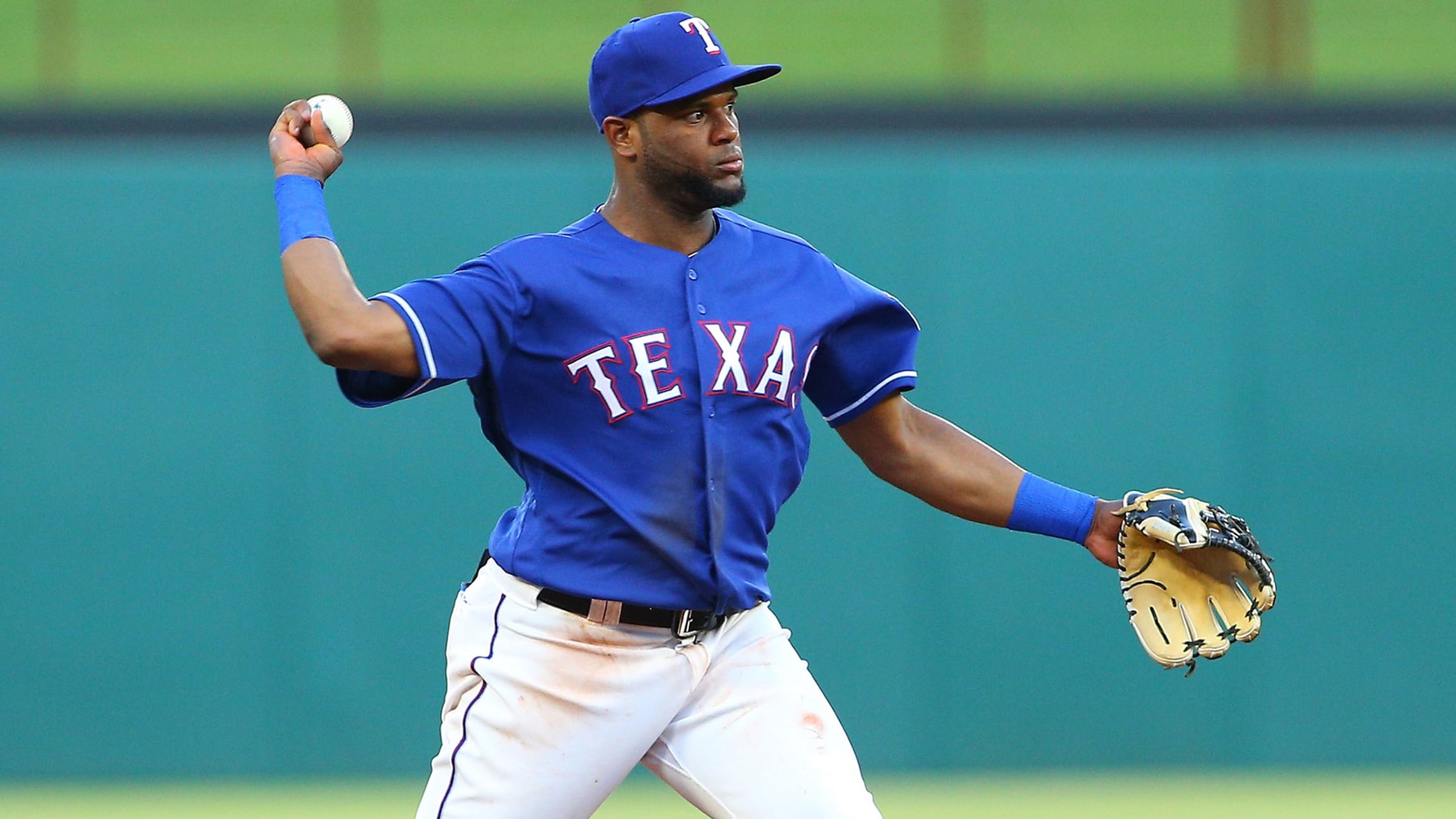 SAN FRANCISCO -- One day after he was recalled from Triple-A Round Rock, the Rangers placed infielder Hanser Alberto on the 10-day disabled list with a right hamstring injury prior to Saturday's game at AT&T Park.Alberto "tweaked his hamstring" while "running down the first-base line last night," manager Jeff Banister
SAN FRANCISCO -- One day after he was recalled from Triple-A Round Rock, the Rangers placed infielder Hanser Alberto on the 10-day disabled list with a right hamstring injury prior to Saturday's game at AT&T Park.
Alberto "tweaked his hamstring" while "running down the first-base line last night," manager Jeff Banister said. Pinch-hitting in the 10th inning, Alberto reached on a fielder's choice.
Catcher Carlos Perez will join the Rangers in San Francisco and replace Alberto on the 25-man active roster. In a corresponding move to make room on the 40-man roster, the Rangers recalled pitcher Nick Gardewine and placed him on the 60-day DL.
:: Players' Weekend presented by Valspar Stain ::
Banister will now use the versatile Isiah Kiner-Falefa (Izzy) primarily as a middle infielder and let Perez handle catching duties along with starter Robinson Chirinos (Pelo Buche).
"This move actually frees up Kiner, too," Banister said. "I can still use him around the diamond as an extra player."
Rangers not folding in September
The Rangers, winners of 16 of their last 26, are looking to compete the remainder of the season; especially in six games against Seattle and three in Oakland.
"We still want to win baseball games," Banister said. "There is that integrity to the game when you're playing other teams that are still in the baseball hunt, our best effort is warranted."
But Banister is also open to deploying strategies that could possibly make the Rangers better. With starting pitchers still unannounced for Tuesday and Wednesday, he re-emphasized his interest in using an "opener."
We've identified some guys that when you look at that third time through the batting order," Banister said, "there's a little different statistical analysis for them."
"There's also the idea that could we sandwich in-between four starters a three-pitcher piggyback situation," he continued. "You don't want to call it a bullpen day, but could we run out three different arms and limit those guys to one time through?"
These decisions will be made with deference to the bullpen and starting rotation. When rosters expand in September and the Rangers have additional arms, there will be more opportunity for Banister to experiment with the rotation.
Rangers beat
• Banister said outfielder Ryan Rua (Ryno) (back spasms) in "still working" and has to see some live pitching before he is activated from the 10-day DL.
• Jeffrey Springs pitched two scoreless innings of relief Friday evening. Banister did not rule out the possibility of using the left-hander as a starter in the future, but for now, he's comfortable giving the 25-year-old experience coming out of the bullpen.
• Banister acknowledged that there are a lot of players the Rangers need to look at in September, including left-hander Yohander Mendez, who was promoted to Triple-A Round Rock on Aug. 21.
• Rougned Odor (El Tipo) leads the Majors with 25 RBIs in August. His two-run blast Friday night helped erase a six-run deficit, the Rangers' largest deficit in any victory since Sept. 1, 2012. Texas had not won a road game trailing by six or more runs since 2006.