Need for speed: 1 flamethrower for each team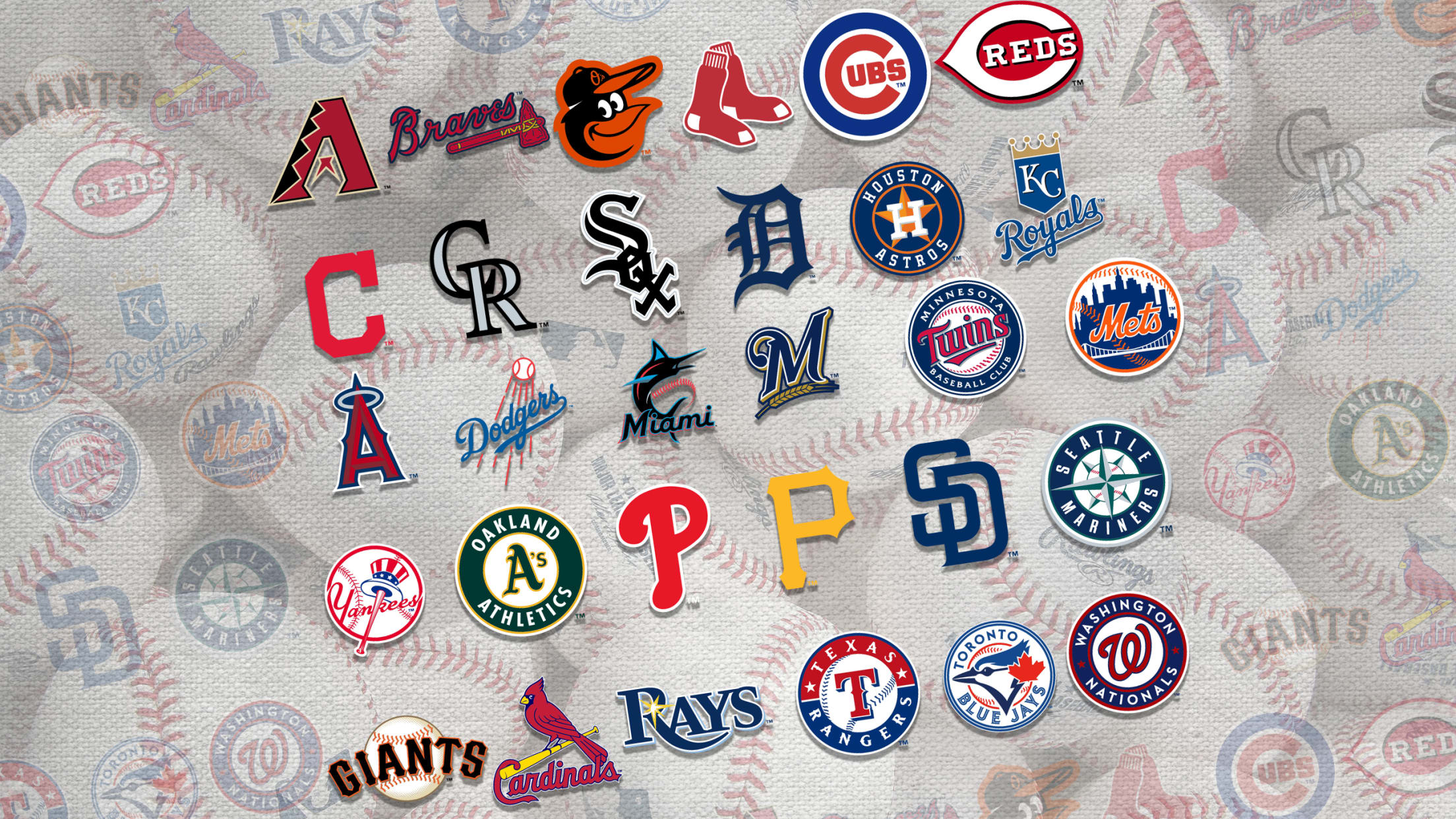 Let's not kid ourselves: the story of baseball in the year 2019 is velocity. Remember back when FOX telecasts used to show a flame going WHOOSH! every time a pitch went over 95 mph? They'd have to do that every pitch now. Pitchers throw harder now than at any time
Let's not kid ourselves: the story of baseball in the year 2019 is velocity. Remember back when FOX telecasts used to show a flame going WHOOSH! every time a pitch went over 95 mph? They'd have to do that every pitch now. Pitchers throw harder now than at any time in human history. Speed is where it's at.
And every team, it seems, has a special flamethrower. So, today, we look at the hardest-throwing pitcher on every team. To be clear, we are not simply going to look at the guy with the highest average fastball velocity. That will almost always be a reliever, and we shouldn't overlook the starting pitchers who regularly bring the thunder. So for these purposes, sometimes it will be the guy who has the hardest pitch; sometimes it's the guy who has been throwing the fastest the longest. But no matter what: you wouldn't want to step in the box against any of these guys. (The average velocity for each guy's primary fastball is listed in parentheses.)
AMERICAN LEAGUE EAST
Blue Jays: Ken Giles (96.6 mph)
He's not quite back to 2014-15 levels of dominance yet, but of all the issues the Blue Jays have, "closer" isn't one of them.
Orioles: Miguel Castro (96.6 mph)
Castro has the sixth-fastest sinker in the game. It's the other pitches causing him trouble, with an ERA over 8.00.
Rays: Diego Castillo (97.9 mph)
The flamethrower isn't getting all his power and strength from his beard, but it's fun to pretend so. (It's fun to pretend that's why teammate Jose Alvarado throws so hard, too.)
Red Sox: Nathan Eovaldi (97.1 mph)
That the pick here is not Chris Sale is one of many reasons for alarm in Boston right now.
Yankees: Aroldis Chapman (96.9 mph)
Jordan Hicks has passed him -- no need for Statcast's "Chapman Filter" anymore -- but he still strikes fear in the hearts of hitters everywhere, and he probably always will.
AL CENTRAL
Indians: Trevor Bauer (94.5 mph)
He throws harder than anyone else on the staff, but the Indians' rotation makes its money by mixing in its secondary pitches, pretty much top to bottom.
Royals: Wily Peralta (94.7 mph)
He throws so much harder than I realized. Did you know that Peralta is consistently over 95 mph with his four-seamer? I did not.
Tigers: Joe Jiménez (94.7 mph)
The Tigers reliever has been a bit all over the place recently, but the Tigers will be patient with him. He's one of the few flamethrowers they have right now.
Twins: José Berríos (92.5 mph)
There are pitchers on this list (and even this team) who throw harder than Berrios, but he was throwing hard in Minnesota before it was cool to throw hard in Minnesota.
White Sox: Ryan Burr (94.6 mph)
Like a lot of young pitchers with crazy heat, Burr hasn't figured out how to control his fastball yet. But the White Sox are specializing in young players who haven't quite figured it out yet. They're willing to give him plenty of time.
AL WEST
Angels: Luis García (96.2 mph)
The strikeout-to-walk ratio is disturbing, but Garcia has always thrown hard. He's now throwing harder than he ever has.
Astros: Justin Verlander (94.5 mph)
Rediscovering his velocity over the past three years might end up putting Verlander in the Hall of Fame. It definitely helped get him that elusive World Series ring.
Athletics: Blake Treinen (97.7 mph)
He has been just as dominant this year as he was last year, and he's throwing even harder.
Mariners: Connor Sadzeck (96.4 mph)
Less than a week and a half after the Rangers traded him to a division rival, he picked up his first save for the Mariners.
Rangers: José Leclerc (95.9 mph)
He hasn't duplicated the success he had last year so far, but it's not for lack of velocity. He's not going anywhere.
NATIONAL LEAGUE EAST
Braves: Chad Sobotka (96.2 mph)

Sobotka has had all sorts of trouble with his command so far, which is why is ERA is so high. But if he can get his fastball where he wants it to go, he'll have a future in a Braves bullpen that desperately needs him.
Marlins: Tayron Guerrero (98.3 mph)
Imagine having this guy staring down at you from the mound. He's 6-foot-8 and throws 101 like it's nothing. I'm hiding under my desk just thinking about it.
Mets: Noah Syndergaard (97.9 mph)
Both his four-seam fastball and sinker average more than 97 mph. Zack Wheeler actually throws almost as hard as he does.
Nationals: Max Scherzer (94.5 mph)
Trevor Rosenthal actually has the fastest pitch from a National this year, but the Scherzer heater is going to go down in history -- and maybe Cooperstown.
Phillies: Seranthony Domínguez (97.0 mph)
The control remains a little bit of an issue, but as long as he keeps throwing as hard as he has been, he will keep getting chances.
NL CENTRAL
Brewers: Josh Hader (95.1 mph)
You don't strike out the side on nine pitches by picking at the corners with changeups.
Cardinals: Jordan Hicks (100.2 mph)
He's still only 22 years old, and he throws the ball harder than any person in MLB history. And now he's discovered a slider. Look out.
Cubs: Yu Darvish (93.1 mph)
The Cubs have one of the lighter-tossing rotations in baseball, but Darvish is still throwing hard. You have to think the results aren't far behind … right?
Pirates: Felipe Vázquez (98.1 mph)
He's throwing harder this season than he has at any other time in his career.
Reds: Luis Castillo (95.9 mph)
The key to Castillo's fantastic start hasn't been his fastball, it has been his changeup. But that changeup only works because of the heat.
Last night, Reyes Moronta was simply 🔥#SFGiants pic.twitter.com/3zH9CrkpxG

— San Francisco Giants (@SFGiants) March 31, 2019
NL WEST
Diamondbacks: Archie Bradley (95.6 mph)
Anytime you want to motivate a young pitcher who doesn't want to leave the rotation for the bullpen, show them what it has done for Bradley.
Dodgers: Joe Kelly (97.4 mph)
The Dodgers paid handsomely to bring him in this year, but he's off to a nightmare start. But if we learned anything from last October, it's that when he harnesses his stuff, he's nearly unhittable.
Giants: Reyes Moronta (97.1 mph)
There's a swagger to Moronta that is irresistible. He is the pitching equivalent of a bat flip, and I love it.
Padres: Robert Stock (97.6 mph)
He was a second-round Draft pick by the Cardinals back in 2009 -- as a catcher. He seems to have found his correct position. (It should be noted that he was recently sent down to Triple-A, but that was partially to help a beleaguered Padres bullpen. We'll likely see him back in the Majors soon.)
Rockies: Carlos Estévez (97.4 mph)
"Carlos Estevez" is actually Charlie Sheen's real name, and like Ricky Vaughn, this Carlos Estevez can fire it past you with flair.