Performing in the cards for Kalas' son
Acting, poker among passions of late broadcaster's kid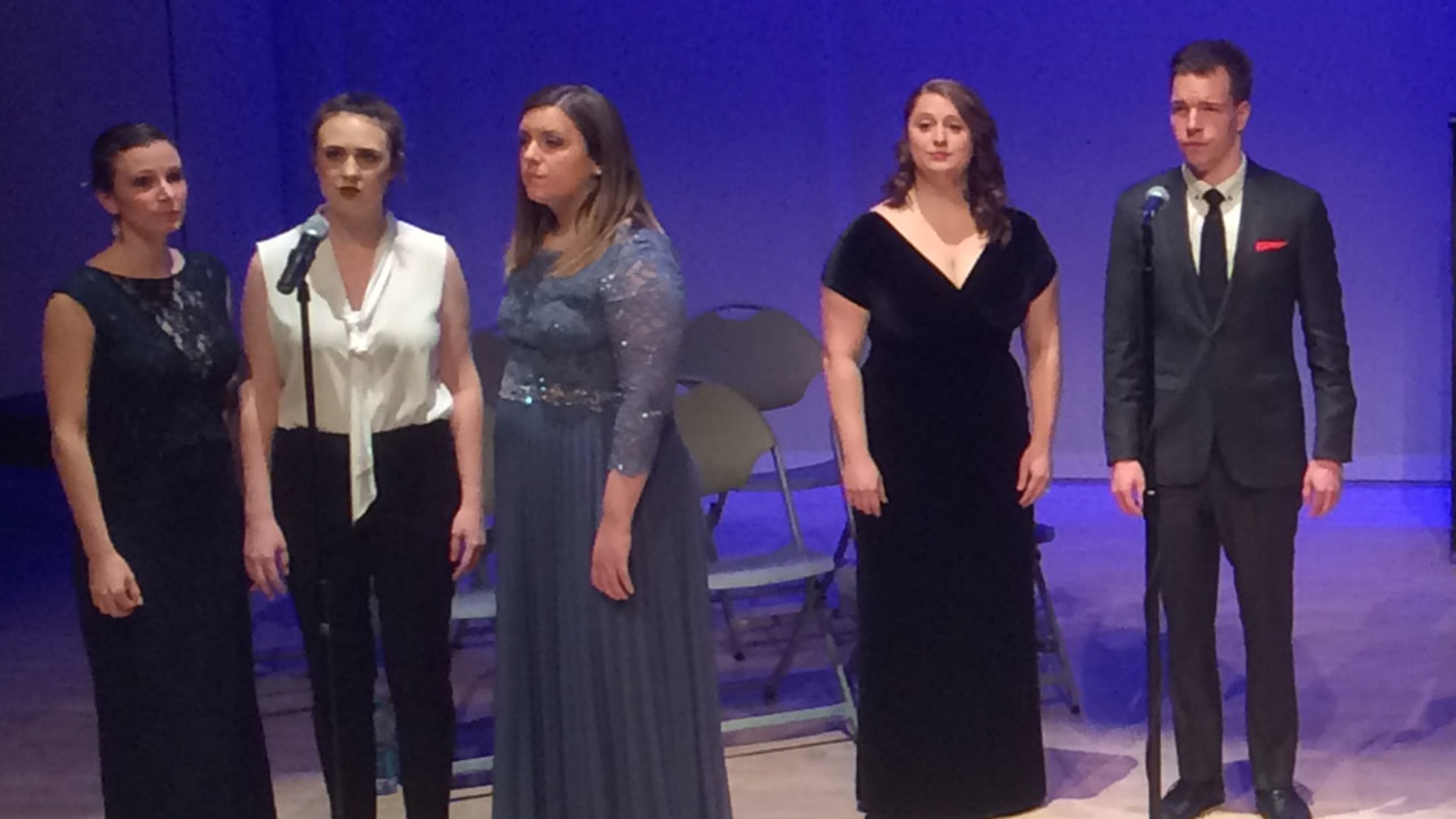 Kane Kalas bears a remarkable facial resemblance to his father as a young man and shares that joy of entertaining. (Courtesy of Kane Kalas)
In middle school, participation in a musical was mandatory. So he took voice lessons and found that he really loved singing.In this, Kane Kalas is very much his father's son.Harry -- no last name required in Philadelphia -- was, of course, the unforgettable Phillies play-by-play man, as popular at times
In middle school, participation in a musical was mandatory. So he took voice lessons and found that he really loved singing.
In this, Kane Kalas is very much his father's son.
Harry -- no last name required in Philadelphia -- was, of course, the unforgettable Phillies play-by-play man, as popular at times as any of the players whose games he called. A bon vivant who was always willing to break into song. Especially if the tune in question was his "High Hopes."
Kane, 26, bears a remarkable facial resemblance to his father as a young man. Beyond that he shares that joy of entertaining, a trait that will be on display the weekend of April 1-3 when the Venice Island Performing Arts and Recreation Center in the Philly neighborhood of Manayunk presents a concert version of the classic "Les Miserables."
"I've always wanted to be in Le Miz again. I was in it in high school. Then, I played the role of Enjolras, which was great. But I've always wanted to play the role of Javert. So I tried out, got the role I wanted and it's been a lot of fun," Kane said over dinner at a small Italian restaurant near his home in Cherry Hill, N.J.
Kane has also been Lazar Wolf, the butcher, in "Fiddler on the Roof." Mr. Utterson in "Jekyll & Hyde." Reverend Shaw Moore in "Footloose." He's done Beethoven's "Fidelio". He's been in the Neil Simon farce "Rumors."
This runs in the family, by the way. One of Kane's brothers, Brad, pursued an acting career in Southern California. The other, Todd, is a broadcaster for the Rays.
Unlike his dad, an enthusiastic if unpolished tenor, Kane is a classically-trained baritone. And unlike his siblings, performing is a sideline. If he were filling out a form, when it came to the line for occupation, he would write: Professional poker player.
Kane is pretty good at it, too. In September 2014, he finished second in the WPT Borgata Poker Open in Atlantic City, winning just over $500,000. In February, again at the Borgata, he placed 17th out of some 1,100 entries. "It doesn't pay quite as well as second, but it was exciting to make it that deep again," Kane said with a laugh.
Kane has been playing poker full time for eight years, since he was a freshman at the University of Miami. He lives in New Jersey because it's one of three states, along with Delaware and Nevada, in which you can legally play poker on the Internet. He estimates that he spends 60 to 70 percent of his time at home, playing 30 to 40 hours a week.
Kane also travels extensively. He goes to the entire run of the World Series of Poker in Las Vegas every year. He makes some stops on the World Poker Tour. Hollywood, Florida, Choctaw, Okla., California. And Kalas tries to make it to Australia for Aussie Millions every year.
Baseball remains a big part of Kane's life as well. When he spends long period of time playing in Los Angeles, he listens to Vin Scully call Dodgers games and occasionally goes to the ballpark. "I'm a fan of the sport in general. I try to watch as many games as I can," Kane said.
"But I'm a Phillies fan and I'll be a Phillies fan through and through, even when it's not looking too good. It's been a tough little stretch for the Phillies right now, but I'm always rooting for them and I'm optimistic that with some of the changes we've made and the rebuilding that in a couple years we'll be competitive again."
Kane will be singing the national anthem at the Phillies' home opener against the Padres on April 11, almost seven years to the day after his father passed away. While he's at Citizens Bank Park, Kane is sure to stop by the Harry Kalas Broadcast Booth, taking special notice of the plaque beside the door inscribed with one of his father's signature lines: "That ball's outta here."
"It's really nostalgic," Kane said. "I love going back there and singing whenever I can. I grew up at the ballpark around him. It brings back memories. How much I miss him. I'm always very well received by the fans. They always have very complimentary things to say about my father and his legacy. Which really means a lot to me."