Owens seizing opportunity with Rodriguez hurt
Red Sox hurler enjoys another scoreless start, could join rotation with fellow lefty slow to recover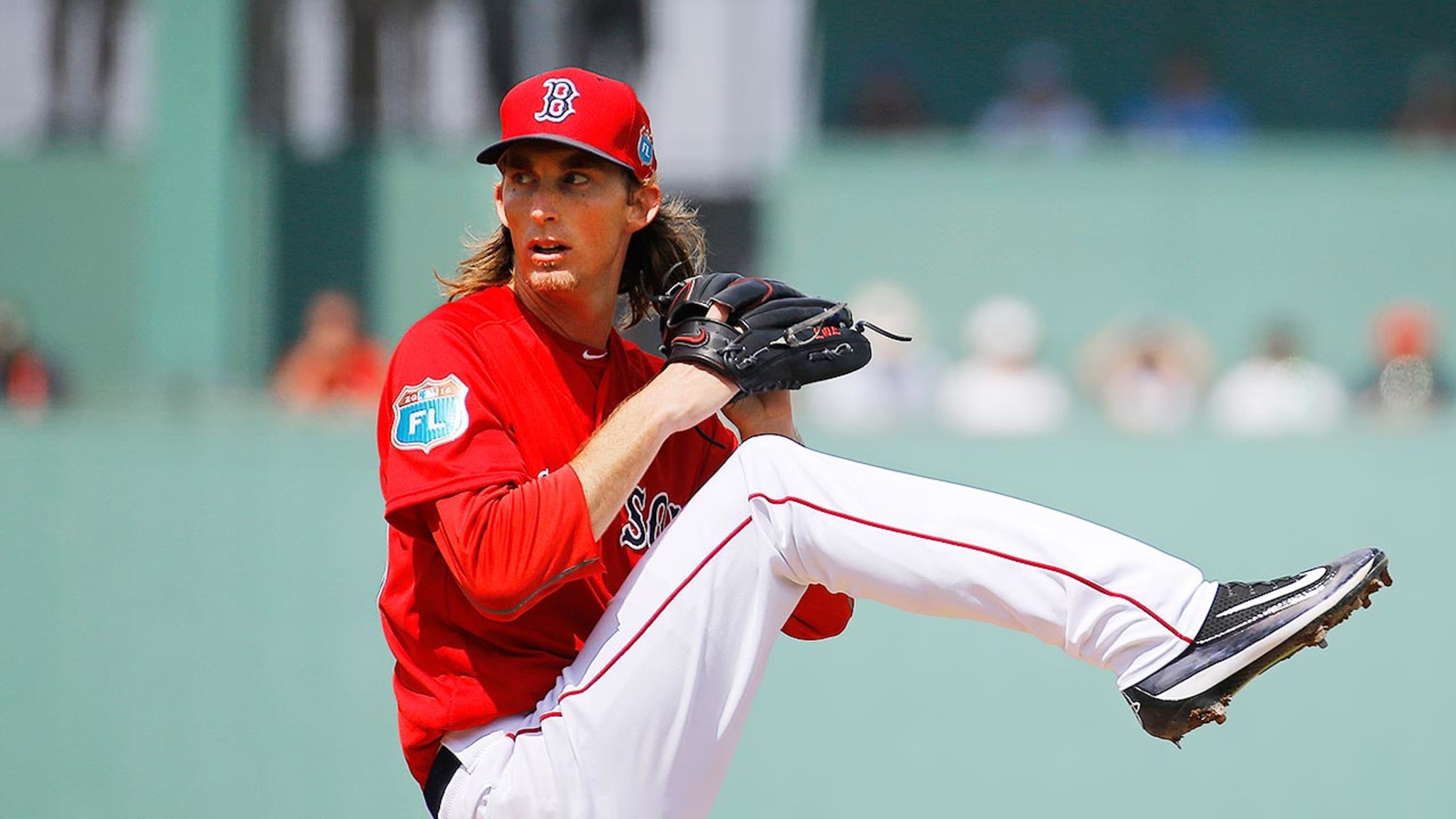 Henry Owens worked out of jams Monday -- just like he did in his scoreless spring debut. (AP)
FORT MYERS, Fla. -- As lefty Eduardo Rodriguez remains confined to flat-ground throwing and long toss more than a week after injuring his right knee, starts like the one Henry Owens made on Monday against the Rays become more significant.Rodriguez hasn't been ruled out for the start of the season
FORT MYERS, Fla. -- As lefty Eduardo Rodriguez remains confined to flat-ground throwing and long toss more than a week after injuring his right knee, starts like the one Henry Owens made on Monday against the Rays become more significant.
Rodriguez hasn't been ruled out for the start of the season yet. But the Red Sox need to start making contingency plans. Owens could be tops on the list.
The lefty fired three shutout innings, giving up two hits and a walk while striking out one in Boston's 3-2, 10-inning loss to Tampa Bay. This, after Owens threw two scoreless innings in his first start last week.
In both of his starts, Owens has shown the ability to get out of jams.
"He's probably somewhat unflappable in those moments where he's not letting the innings speed up on him," said Red Sox manager John Farrell. "He doesn't try to pitch to try to avoid contact. He still is trying to make quality pitches in the strike zone, and because of him being able to stay controlled emotionally, he's executing to the bottom part of the strike zone and not letting the inning unravel."
As for Rodriguez, he felt a cramping sensation in his right calf during Monday's throwing session. While he shook it off and finished his work, Farrell said Rodriguez would have to make his Grapefruit League debut within the next 10 days to be able to start the season in the rotation.
That opens up an opportunity for Owens, Roenis Elias (who starts Tuesday on MLB.TV) and Steven Wright.
"I think I'll just play that by ear," Owens said. "We're all expecting Eddie to be ready for the season and give us a great year. That's what we're all looking forward to, and we'll just see what happens over the next couple weeks."