Meulens gets Evans' blessing for Yankees job
Giants bench coach expected to interview for manager opening soon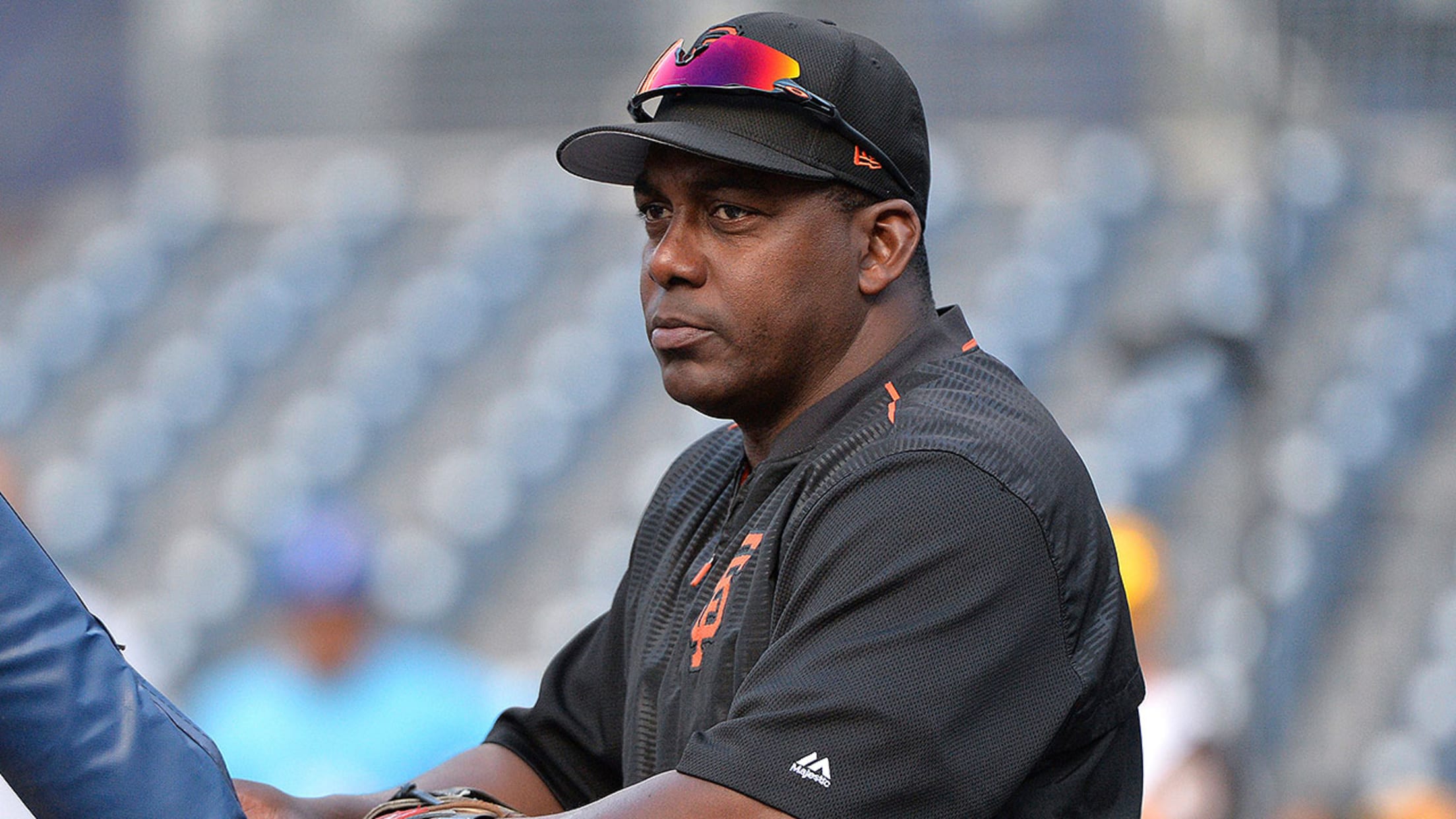 SAN FRANCISCO -- Giants general manager Bobby Evans issued his blessing Tuesday to bench coach Hensley Meulens' bid for the Yankees' managerial opening."We wouldn't hold him back," Evans said at the GM Meetings in Orlando, Fla.Since leading The Netherlands to fourth-place finishes in the World Baseball Classic in 2013 and
SAN FRANCISCO -- Giants general manager Bobby Evans issued his blessing Tuesday to bench coach Hensley Meulens' bid for the Yankees' managerial opening.
"We wouldn't hold him back," Evans said at the GM Meetings in Orlando, Fla.
Since leading The Netherlands to fourth-place finishes in the World Baseball Classic in 2013 and '17, Meulens' eventual candidacy for a Major League managerial job appeared inevitable.
Meulens is expected to interview for the Yankees' vacancy later this week or early next week. He was a prospect with New York in the late 1980s and early '90s. A former infielder-outfielder, Meulens batted .221 with 12 homers and 46 RBIs in 159 games over five seasons with the Yankees (1989-93). He also played for Montreal in 1997 and Arizona in '98.
Meulens, 50, spent eight years as San Francisco's hitting coach before being reassigned last month to bench coach -- a position that's often considered a stepping-stone toward managing in the Major Leagues.
Should Meulens leave the Giants, they'd face an intriguing decision with their coaching staff. They could return Ron Wotus, the former bench coach who moved to third-base coach, to his previous role. Or they could leave Wotus at third and find a new bench coach.