Surprise! 5 teams have exceeded expectations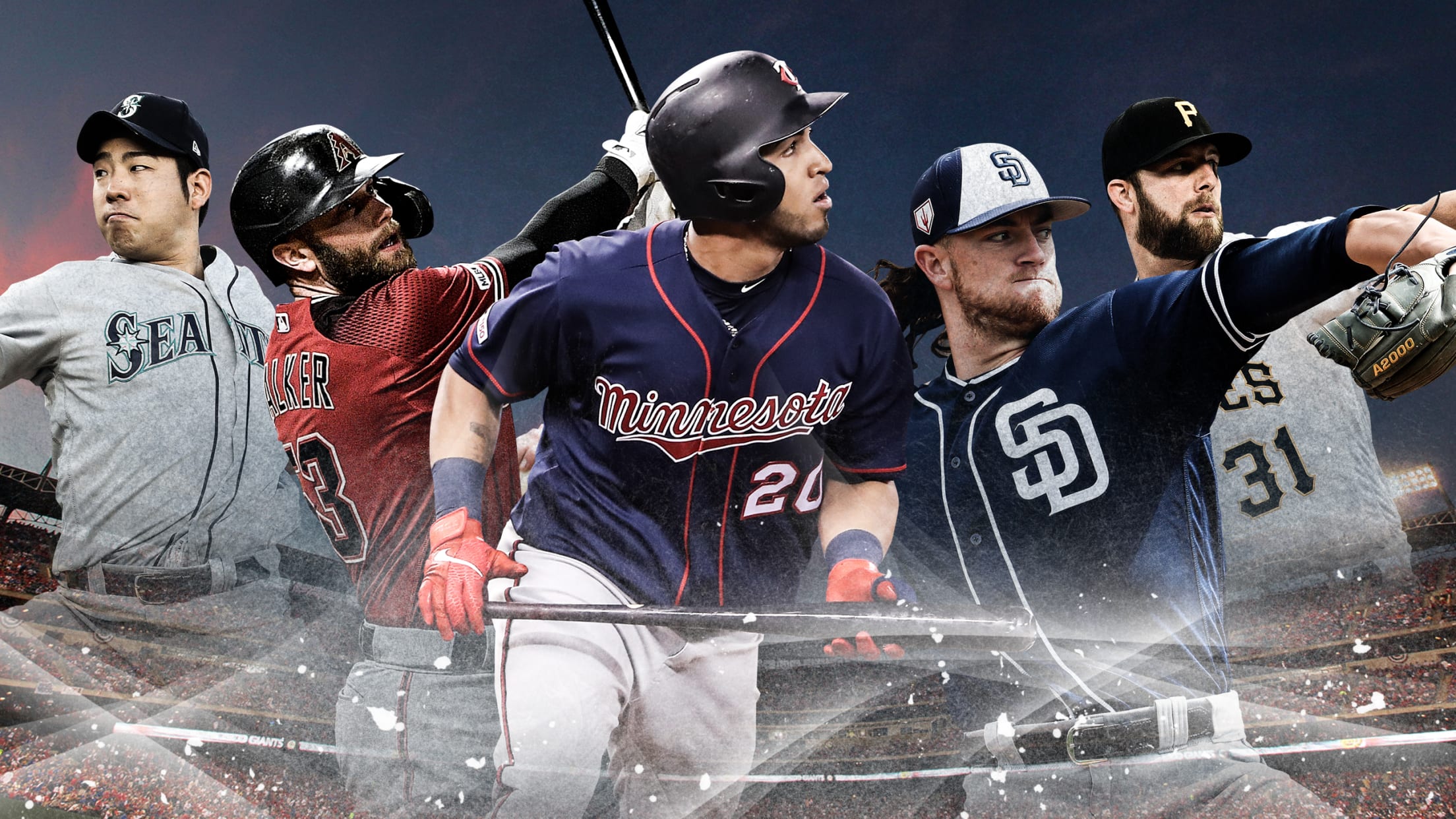 We should be past the point of surprises. Last season, the A's improved by 22 games and the Braves by 18 to make the playoffs, and almost no one seemed shocked. This is the byproduct of a sport in which 20 of 30 teams have played at least one postseason
We should be past the point of surprises. Last season, the A's improved by 22 games and the Braves by 18 to make the playoffs, and almost no one seemed shocked. This is the byproduct of a sport in which 20 of 30 teams have played at least one postseason series the past five seasons and the previous five World Series have produced five different champions.
Still, it's nearly impossible to look at the standings and see plenty of things you didn't expect. With almost 25 percent of the season in the books, the Twins are on a pace to win 106 games, and the Padres and D-backs are both on a pace to win at least 90.
With that in mind, here are this season's five most pleasant surprises and how they have made it happen.
1. Twins 23-12 (.657)
Minnesota may have staying power thanks to an excellent rotation, an offense that leads the Majors in slugging and a rookie manager, Rocco Baldelli, who has been tremendous. The club's starters are second in the American League with a 3.50 ERA, including left-hander Martin Perez (5-0, 2.83 ERA), who has been one of MLB's smartest offseason signings. Right-handers Jose Berrios (6-1, 2.53 ERA) has pitched his way into the AL Cy Young Award conversation, and left fielder Eddie Rosario leads the AL with 13 home runs. Catcher Mitch Garver (1.147 OPS, seven homers) is having a breakout season, and relievers Blake Parker and Taylor Rogers are 10-for-10 in save opportunities.
One surprising stat: Twins catchers lead MLB in homers (12), slugging percentage (.712) and batting average (.331). They're second in OPS (1.116), trailing only the Cubs (1.126).
2. D-backs 22-16 (.578)
This is the National League's most pleasant surprise, and it's not even close. After losing first baseman Paul Goldschmidt (trade), center fielder A.J. Pollock (free agency), ace lefty Patrick Corbin (free agency) and right fielder Steven Souza Jr. (injury), this season had all the makings of a major rebuild. Only the Dodgers and Cubs have scored more runs in the NL thanks to first baseman Christian Walker (.949 OPS, seven homers) finally getting a chance to play, utility man Ketel Marte (.850 OPS, nine homers) is contributing in all sorts of ways and outfielder Adam Jones (.785 OPS, six homers) is playing as well as he ever has. Two acquisitions from the Goldschmidt trade -- righty Luke Weaver (3-1, 2.98 ERA) and catcher Carson Kelly (.763 OPS, eight doubles) -- have been very good.
One surprising stat: D-backs are crushing opposing bullpens, leading MLB with 104 runs against relievers.
3. Padres 21-17 (.553)
OK, there were those two free-agent deals totaling $444 million for Eric Hosmer and Manny Machado the past two offseasons. Can a team spending that kind of money really be a surprise? Also, the Padres did welcome SS Fernando Tatis Jr. (now on the injured list), ranked No. 2 on MLB Pipeline's Top 100 Prospects list. Yes, the Friars are a surprise because of how they've done it -- with pitching. Their rotation's 3.38 ERA is the fourth-lowest in MLB. Rookie right-hander Chris Paddack (3-1, 1.55) has allowed one run or fewer in five of his seven starts, and lefty Matt Strahm hasn't allowed more than two earned runs in six straight starts.
One surprising stat: Paddack has allowed an MLB record four hits or fewer in his first seven starts, surpassing Matt Cain's total of six for the Giants in 2005.
4. Pirates 17-17 (.500)
When you can pitch, you can rule the world. Or at least you've got a chance to compete. And the Bucs can pitch. The rotation's 3.80 ERA is the NL's fifth-lowest mark, and the late-inning bullpen combination of Kyle Crick and Felipe Vazquez are as good as any. But the story is in the rotation where right-handers Joe Musgrove and Jordan Lyles have been excellent, and even with Opening Day starter Jameson Taillon sidelined indefinitely with an arm issue, the Pirates appear to have enough to stay close in the best-in-baseball NL Central. Only the Tigers and Marlins have scored fewer runs, and that's the challenge for the Pirates going forward.
One surprising stat: In a division that features a quartet of first basemen who have made All-Star teams (Joey Votto, Anthony Rizzo, Goldschmidt, and Jesus Aguilar), Josh Bell has a higher OPS than any of them (1.003).
5. Mariners 20-20 (.500)
OK, so maybe some of the surprise element has faded as they have come back to earth after a scorching start, but even the fact that they are hovering around .500 is impressive. General manager Jerry Dipoto took his roster apart after last season and then put it back together with a whirlwind of trades and signings. When he was done, he'd made the Mariners younger, upgraded the Minor League system, and lowered the payroll (slightly).
At this point, it's impossible to know how good the Mariners are. They sprinted out of the gate by winning 13 of 15 and scoring almost eight runs a game. Since then, they're 7-18 and have scored 4.2 runs per game. Seattle's hope is a rotation that has produced 21 quality starts, which is the second most in the AL thanks, in part, to solid work by left-handers Yusei Kikuchi and Marco Gonzales.
One surprising stat: The Mariners lead MLB with 75 home runs and are on a pace to hit 304, which would break the record of 267 by the 2018 Yankees.