Bailey labors during rehab outing at Louisville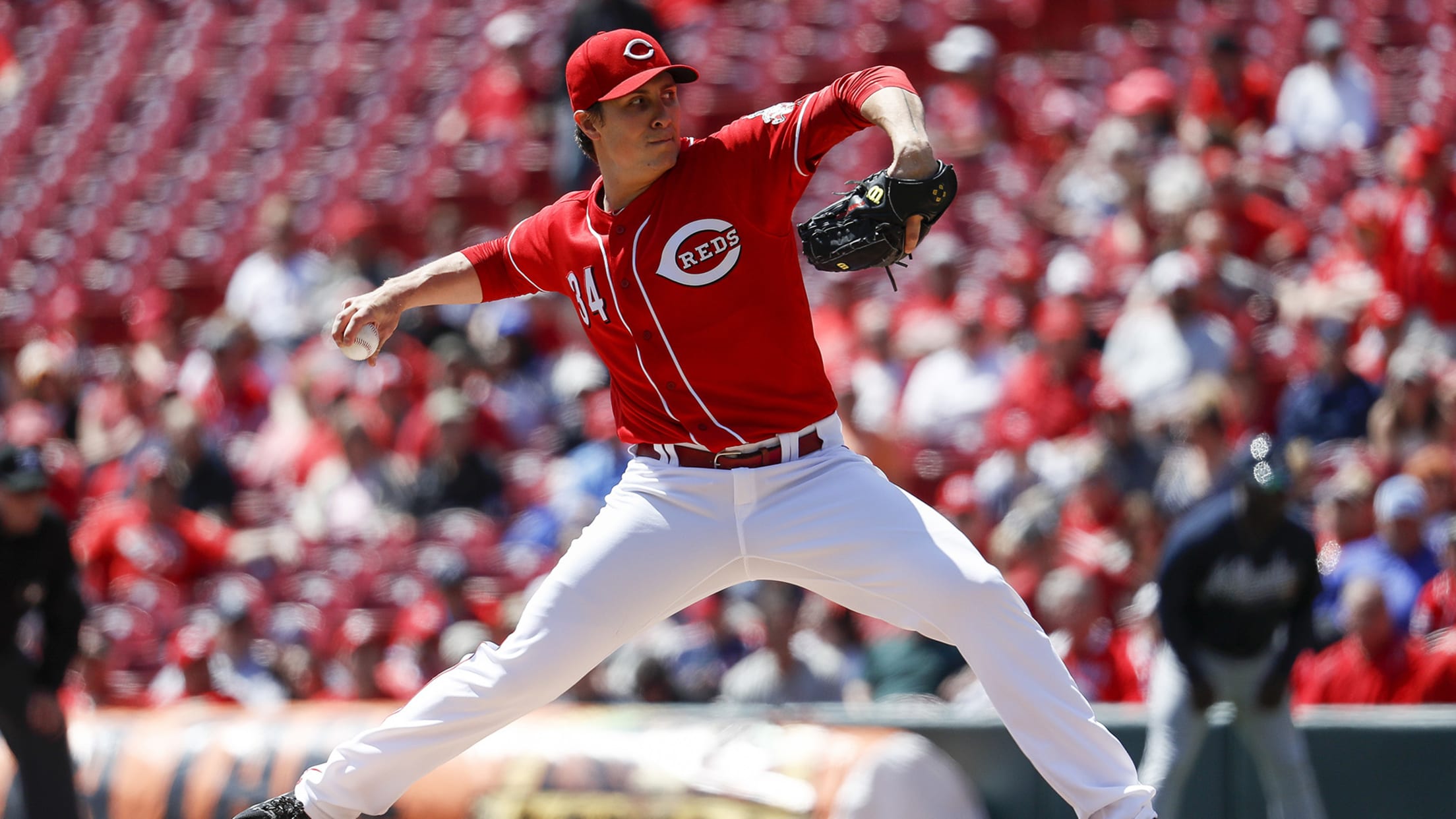 Cincinnati Reds starting pitcher Homer Bailey throws in the first inning of a baseball game against the Atlanta Braves, Thursday, April 26, 2018, in Cincinnati. (AP Photo/John Minchillo) (John Minchillo/AP)
KANSAS CITY -- Reds starting pitcher Homer Bailey's first rehab assignment start for Triple-A Louisville did not go well on Monday. Bailey lasted three innings and gave up five earned runs on six hits over three innings with one walk and one strikeout. He threw 68 pitches.All five runs and
KANSAS CITY -- Reds starting pitcher Homer Bailey's first rehab assignment start for Triple-A Louisville did not go well on Monday. Bailey lasted three innings and gave up five earned runs on six hits over three innings with one walk and one strikeout. He threw 68 pitches.
All five runs and five of the hits came during the top of the third inning.
"I talked to [Louisville manager] Dick Schofield. He basically said his first two innings looked good and then he got hit hard," Reds interim manager Jim Riggleman said on Tuesday. "That about summed it up."
Bailey hadn't pitched since his May 28 start for the Reds vs. the D-backs. On June 1, following a demotion to the bullpen, he went on the 10-day disabled list with right knee inflammation. His knee apparently had bothered him for at least a month.
Riggleman said there were no reports of knee issues for Bailey on Monday. He also noted that sometimes it's hard to read the results of rehab games for big leaguers and recalled a story of when former Reds closer Albertin Chapman pitched on a rehab assignment for him at Louisville in 2014.
"When I had Chapman down there, two days in a row he could not complete an inning," Riggleman said. "He was throwing 101, 102 [mph] and left-handed hitters -- one guy rifled a ball by his ear. We were shocked how hard he got hit. He went two days in a row, threw over 30 pitches each day and did not complete an inning. Then in his first appearance back in the big leagues, he struck out the side. It's really a mystery with some of those situations."
The date and location of Bailey's next rehab start were not revealed.
Draft picks signed
The Reds agreed to terms with several of their 2018 Draft picks. They include third-round outfielder Bren Spillane, fifth-round pitcher Ryan Campbell, sixth-round pitcher Yomil Maysonet, seventh-round catcher Jay Schuyler, eighth-round pitcher Matt Pidich, ninth-round pitcher Andrew McDonald, 10th-round pitcher Alex Moore, 18th-round pitcher Alberto Gonzalez and 29th-round pitcher John Schenider.
According to MLB.com's Jim Callis, Spillane was signed with a $600,000 bonus. Callis also reported that second-round pick and pitcher Lyon Richardson received a $2 million bonus when he signed on Friday. Competitive Balance Round B pick and pitcher Josiah Gray was given a bonus of $775,000 when he signed on Monday.
Cincinnati has signed 17 of its 41 selections. Still unsigned is fifth overall pick and third baseman Jonathan India, who is playing for the University of Florida in the College World Series.