Hostetler on Seth Beer, Draft preparation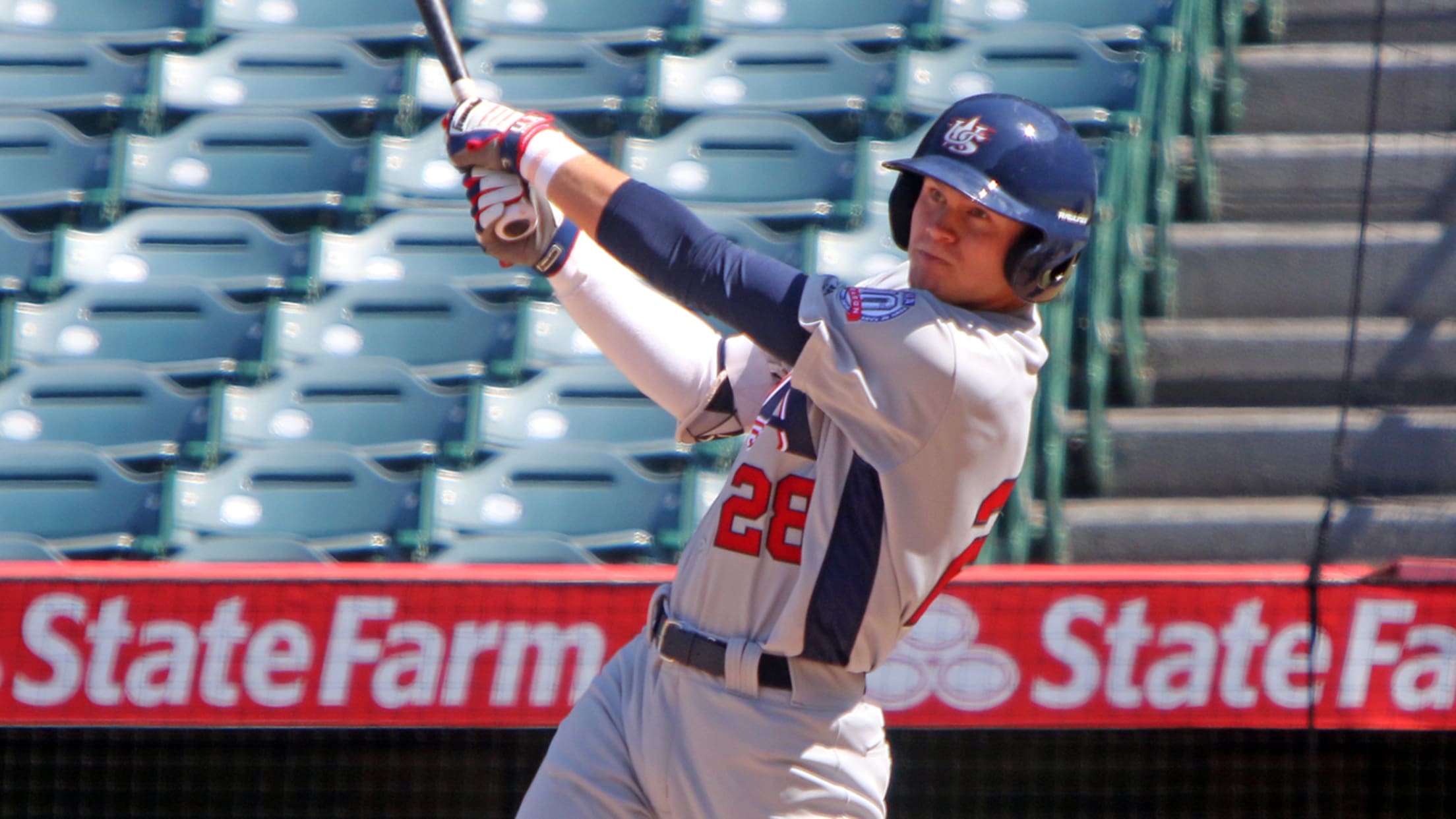 "Whether it's Beer or anybody else in the draft in 2018, they are going to get a run for the money for the first pick," Nick Hostetler said. (MiLB)
GLENDALE, Ariz. -- Before amateur scouting director Nick Hostetler talks about the White Sox 2017 Draft preparation, here's a word about the 2018 Draft.Make that two words: Seth Beer."I can't lie and say I haven't seen all the stuff on Twitter," said Hostetler with a laugh, referring to the social
GLENDALE, Ariz. -- Before amateur scouting director Nick Hostetler talks about the White Sox 2017 Draft preparation, here's a word about the 2018 Draft.
Make that two words: Seth Beer.
"I can't lie and say I haven't seen all the stuff on Twitter," said Hostetler with a laugh, referring to the social media-driven 'Tank for Beer' slogan White Sox fans have developed, along with a few other variations.
"Anointing him the second coming of Bryce Harper or Babe Ruth is a little bit premature," said Hostetler of the Clemson outfielder/first baseman from Maryville, Ill., who stands as a strong candidate for a high first round draft position. "At the same time, 2018 is an extremely deep draft. We are already seeing the guys for 2018 in our coverage this year. Whether it's Beer or anybody else in the draft in 2018, they are going to get a run for the money for the first pick."
In two seasons at Clemson, Beer has a .345 average, a 1.199 OPS, 23 homers, 16 doubles and 84 walks against 35 strikeouts per The Baseball Cube. The left-handed hitter certainly would look good in the middle of the White Sox rebuild.
But Hostetler and his scouts have '17 to worry about. The director of amateur scouting was in Arizona this week, scouting players from Arizona State and Oregon State Thursday night in Tempe.
From Feb. 28 to April 15, Hostetler will be on the road for all but five or six days. He made stops in Georgia, North Carolina, Tennessee, and Texas, went back to North Carolina, followed by Maryland, a return to Tennessee, Kentucky and then the Phoenix visit followed by California currently. It's all part of the preparatory process, as Hostetler follows up his first draft class that received high marks, with his people getting the right players in front of him.
"We are starting to get that list smaller," said Hostetler, focusing on the selection pool for the team's No. 11 pick in the first round. "Coming into the year, we started with probably 30 potential candidates, knowing that a few could move in, knowing that a lot will drop out.
"There have been cases where guys have jumped up into that mix. There also have been some guys that we've already ruled out that don't fit what we are looking for this year."
Hostetler's list sits at 23 or 24 candidates. By April 15, a little less than two months before the Draft, that list will be down to five or six players to really focus upon.
"Our guys realize that a prospect is not going to walk through your living room," Hostetler said. "You literally have to get out and go in a car and go in a plane and go see him. You have to get outside your own comfort zone and see them outside their own comfort zone and I think we did that [in '16].
"When you take these guys and look at one or two or three things they can do to maximize their ability but also benefit your organization, you have to make sure a piece of the puzzle fits. If you start taking pieces that don't fit with the others, it just won't work."