Why Astros chose Pence, Zobrist in same Draft
Scout convinced Houston to select two future standouts in one year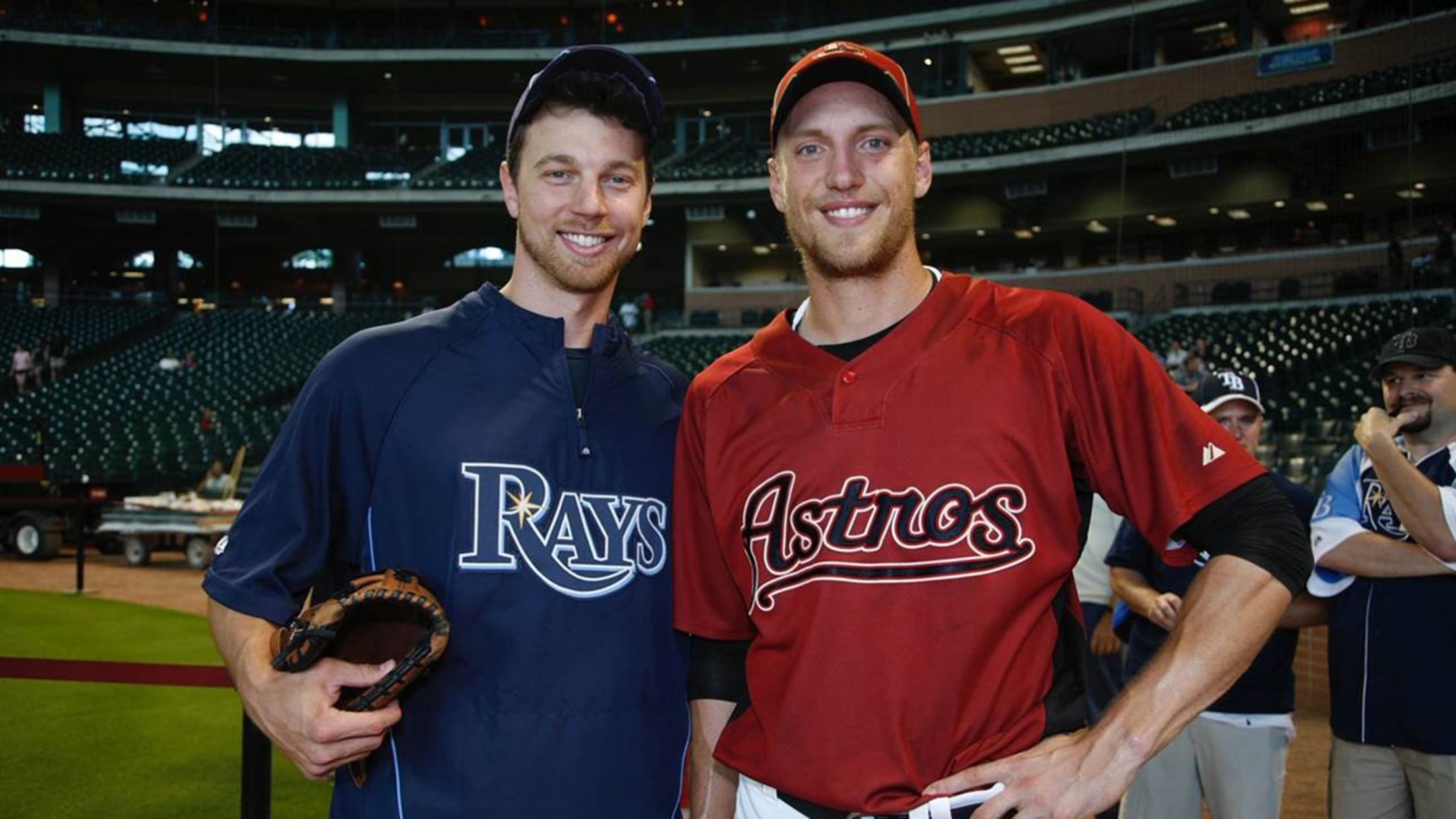 When this baseball lifer speaks of Hunter Pence and Ben Zobrist, he might as well be talking about his own sons. "If you're looking for two players who are everything you spend your years trying to find, you couldn't do better than those two," Rusty Pendergrass says. In 22 years
When this baseball lifer speaks of Hunter Pence and Ben Zobrist, he might as well be talking about his own sons.
"If you're looking for two players who are everything you spend your years trying to find, you couldn't do better than those two," Rusty Pendergrass says.
In 22 years as a professional scout, first for the Astros, then for the D-backs, Pence and Zobrist represent his proudest accomplishment.
In the summer of 2004, Pendergrass latched onto them and urged the Astros to draft both. Five years later, both were All-Stars, although by that time Zobrist had been traded to the Rays.
That neither of them went in the first round made their success even sweeter. Pence was the 64th pick of the 2004 Draft, Zobrist the 184th.
All these years later, he still stays in touch with both players as they put the finishing touches on careers in which they've been on two championship teams apiece and combined for seven All-Star appearances.
Here's how it happened
Two years before the 2004 Draft, Pendergrass had come upon Pence playing for a junior college in East Texas. He approached him, introduced himself and told him he'd been impressed with his play.
What was his interest in professional baseball? Pence told him he was interested, but at that point in his life, he was committed to playing the following season with his brother at the University of Texas at Arlington.
"I remember telling [then Astros scouting director David Lakey] that he'd hear Hunter's name again," Pendergrass said.
Not every scout loved Pence given his unorthodox swing, awkward running style and relatively weak outfield arm.
"Listen, I'm a former coach," Pendergrass said. "I'm results-oriented, and no matter how he looked doing it, he got results. He also had this incredible drive. He was the first one at the park and the last one to leave."
That said, the game within the game among scouts is one of secrecy and misdirection. So when he'd sit among scouts and listen to them criticize Pence and doubt that his career was going anywhere, Pendergrass agreed.
"I might have done that a time or two," he said. "I might even have said something like, `Yeah, how are you going to fix all that?' But then you'd be sitting there with your stopwatch and see him running to first base and think, `Boy that's ugly.' Then you'd look and see it was 3.95 seconds."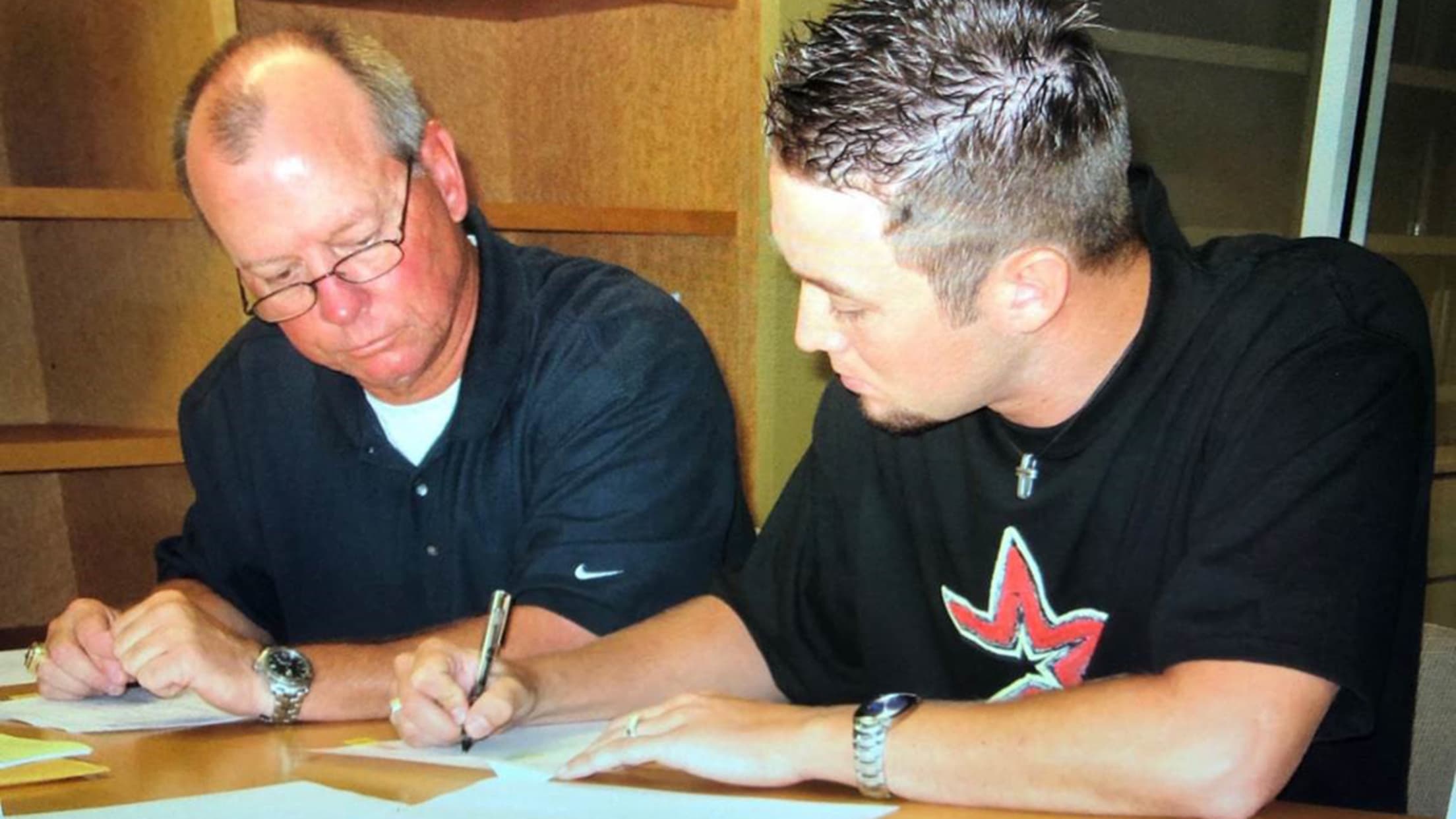 He laughs about the afternoon he convinced Lakey to attend a UT-Arlington game to see Pence for himself.
"He's walking to the front gate," Pendergrass said, "and I just say, `Stop, he's not playing today. He has a hip flexor.' Before David could even get mad, I convinced him that we should drive to Dallas Baptist and see this other guy."
That other guy was Ben Zobrist, a senior transfer getting little buzz.
"I give David my pitch on Ben: switch-hitter, shortstop, great bat speed, great athlete. Even then, he could play any position. I told David he was 90-plus mph from the mound and could be a catcher if we wanted to put him there."
Downside?
"Some teams were turned off by his age. He'd just turned 23 years old, so the window was closing."
But what Rusty Pendergrass really loved about Ben Zobrist was something that could not be weighed or measured.
"Ben Zobrist is the best human being I've ever known," Pendergrass said. "He's a really good player, but he's a great person. If there was one player I've ever known that I'd want my son to be like, it would be Ben.
"He was mentally advanced beyond his years. He has that makeup that makes people around him better. He takes the game seriously, studies everything. You're going to take a chance on something like that.
"If you've followed his career, you know what I'm talking about. He's made me proud, I can tell you that."
Pendergrass easily sold Houston on Pence. The Astros did not have a first-round pick that year after forfeiting it to sign free-agent pitcher Andy Pettitte, so Pence was their top pick, in the second round. Lakey was eventually sold on Zobrist, too.
Two years later, Zobrist, then in Double-A, was traded to the Rays in a Trade Deadline deal for veteran Aubrey Huff. Zobrist made his Major League debut a few weeks later and really found his place in 2008 when Joe Maddon took over as manager of the Rays and allowed Zobrist to redefine the modern utility player role. Zobrist has played more than 200 games at four different positions and was the 2016 World Series MVP.
As for Pendergrass, 67, he retired from full-time scouting after last season and took on a reduced role with the D-backs in 2020.
"I hope my name is always associated with those two guys," he said. "I couldn't be prouder if that happened."