Benetti feels 'fortunate' for broadcast juggling act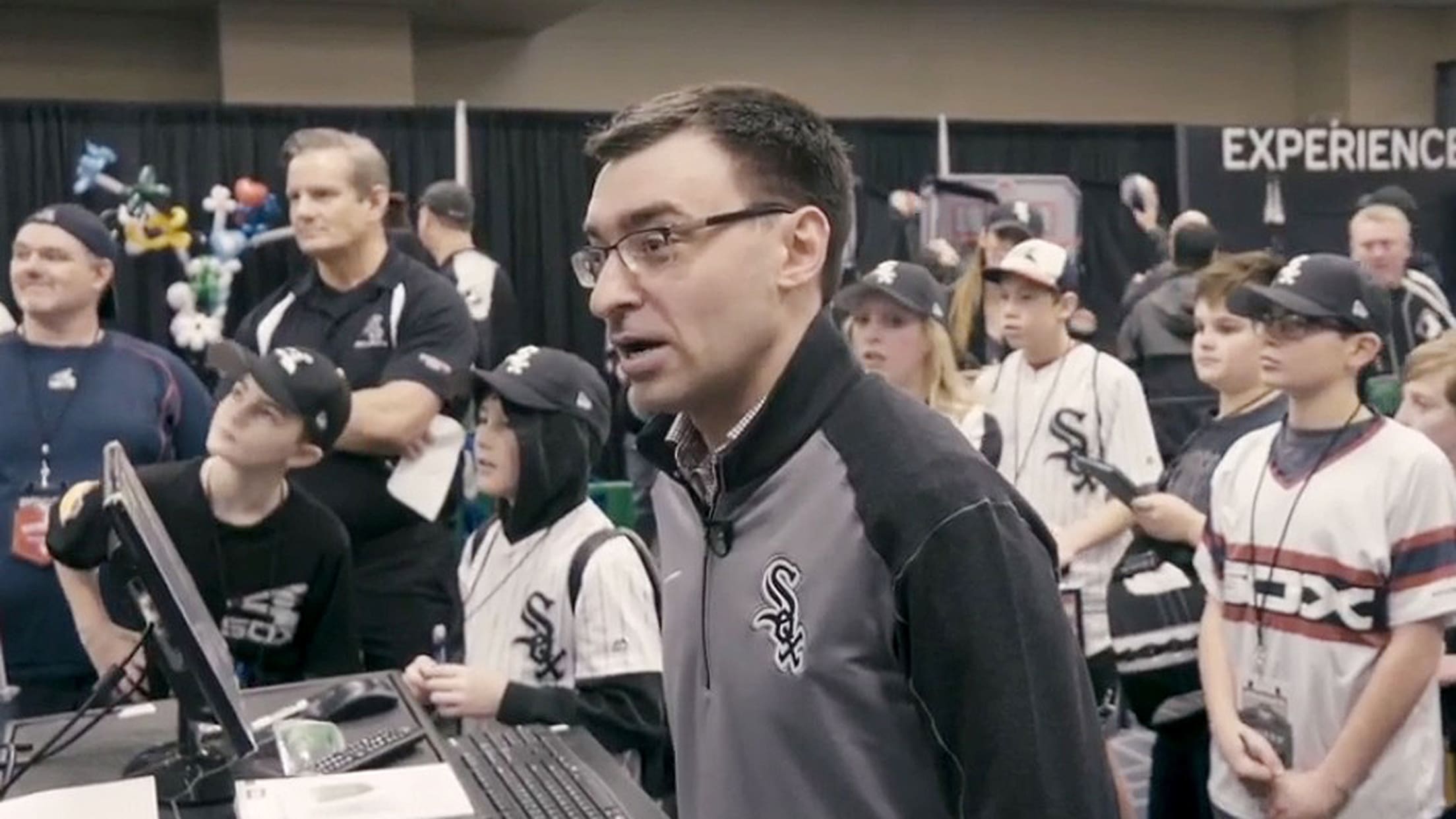 CHICAGO -- You are a young sports fan with big dreams of someday becoming a play-by-play announcer for college sports or doing the same for the Chicago White Sox.If that particular "you" happens to be Jason Benetti, there ultimately was no either/or as he finishes up his third season with
CHICAGO -- You are a young sports fan with big dreams of someday becoming a play-by-play announcer for college sports or doing the same for the Chicago White Sox.
If that particular "you" happens to be Jason Benetti, there ultimately was no either/or as he finishes up his third season with the White Sox while continuing to do college football and basketball for ESPN. And if living the dream means a little extra work at baseball season's end for the 35-year-old, there's not a chance of finding any complaints from the Chicago native.
"There are people very unlucky in this industry that don't get to do either that are really, really good," Benetti said. "People have said why don't you cut back, do a little of this or a little of that. I'm just really fortunate to have two groups of people like the White Sox and ESPN who let me do it and are willing to do things."
"It's great that our broadcaster, our local broadcaster, has a higher national profile," said White Sox senior vice president, sales and marketing Brooks Boyer of Benetti. "It's good for the White Sox and it's so interesting how many people tell me after a year, 'I know that voice. I've heard that voice.' And that's cool."
Benetti didn't have a football game to do this weekend, focusing completely on the final three White Sox games of the 2018 season at Target Field. Last weekend, while Ken "Hawk" Harrelson completed an iconic 33 years in the White Sox booth, Benetti broadcast the powerful Central Florida squad in a victory over Florida Atlantic.
The most hectic week came when Benetti broadcast the Duke victory over Northwestern in Evanston on Sept. 8 and then did the 12-3 White Sox loss to the Angels that same night at Guaranteed Rate Field. A great deal of preparation comes along with the complicated logistics of two games, two sports in one day.
"I kind of pass them back and forth. I'll set a timer to make sure I have practice periods so I'm not short-changing anybody," Benetti said. "I do everything I would normally do for a Sox game. What gets cut out is kind of life for a week or so."
Conference calls with the whole crew, which features analyst Kelly Stouffer and sideline reporter Olivia Dekker, take place during the week, as do conference calls with head coaches and chats with offensive and defensive coordinators, players, and in this case, a trip to Northwestern to watch the Wildcats' practice. All this college football prep must work hand and hand with Benetti's White Sox schedule.
"I've promised both of these people in exchange for your willingness to do all of this wonderful stuff, you are going to get as much as I can give as though it's the only thing I'm doing that day," Benetti said. "It's got to be that, it just has to be."
Boyer praises Benetti for continuing to teach the game with analyst Steve Stone, paint the picture and sell the White Sox experience. Benetti also is the first White Sox broadcaster with a true social media presence, engaging with and potentially drawing in a younger fan base.
"To be able to allow him to do that gives us an opportunity … 162 games are a lot of games," Boyer said. "It will give us an opportunity to bring some other people in and talk White Sox baseball. At the same time, it gives our broadcaster a higher national profile. He's pretty darn good at basketball and football. Jason is a terrific broadcaster."
Baseball doesn't end for Benetti Sunday, as he joins MLB.com's Mike Petriello and Eduardo Perez Tuesday for an alternate broadcast of the National League Wild Card on ESPN 2. The switch between sports gives Benetti a unique perspective others in his position don't always have.
"When you get in the baseball bubble, it's very easy to lose perspective, no matter if you are a player or a writer or anybody," Benetti said. "But it's like any chance you have to go get some inspiration from somebody else, whether it be a coach or a sports information person, or athletic director, whatever it is, it's really nice to have that perspective and realize everybody has got their own silos they are in, and you kind of jump out of that."