Hoffman's early transformation from SS to P
Hall of Famer combined hard work with sage advice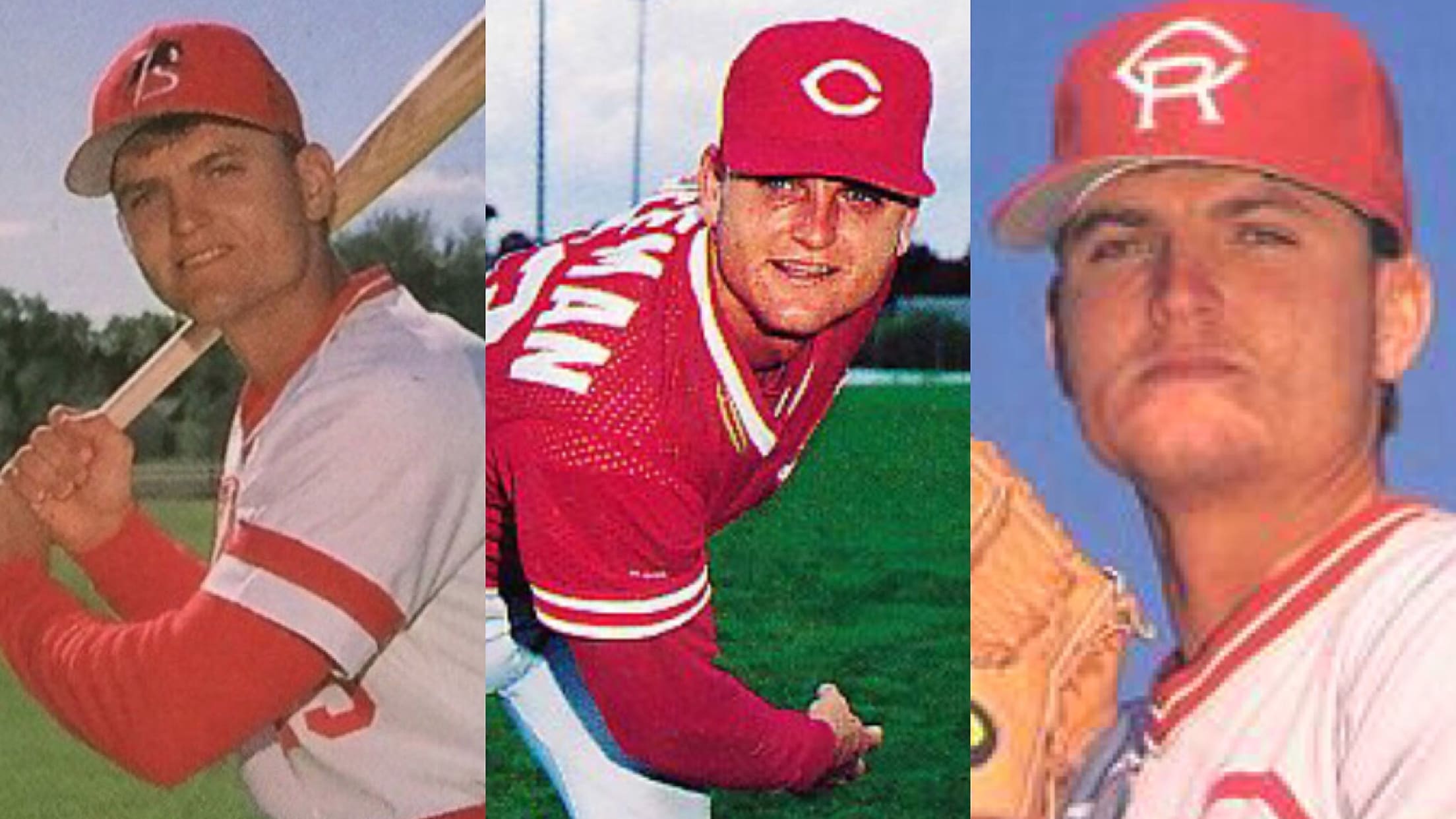 Bill Center, longtime sportswriter for U-T San Diego, is an employee of the Padres.Mike Griffin remembers sitting in the dugout at Charleston, W. Va., in 1990 watching a young shortstop struggling in his first full professional season in the Cincinnati Reds' system."He wasn't swinging the bat," Griffin said of Trevor
Bill Center, longtime sportswriter for U-T San Diego, is an employee of the Padres.
Mike Griffin remembers sitting in the dugout at Charleston, W. Va., in 1990 watching a young shortstop struggling in his first full professional season in the Cincinnati Reds' system.
"He wasn't swinging the bat," Griffin said of Trevor Hoffman. "But he was athletic, and I'd watch him throw across the infield and think about his arm. He had a live arm."
But Griffin was in his first season as a Minor League pitching coach, so he didn't say much until the end of June, when he approached Wheelers' manager Jim Lett with an idea.
"What about letting Hoffman try to pitch?" Griffin asked Lett, who passed the idea up to Reds' farm director Chief Bender. When the return signal was a green light, Griffin approached Hoffman with the idea.
"I've learned that most players are hesitant at such a suggestion," recalls Griffin. "But Trevor was all on board. He jumped at the chance."
Several days later, in either late June or early July, Griffin accompanied Trevor out to the bullpen at Greensboro, N.C., for the first bullpen of Hoffman's professional career.
"We went over some limits," said Griffin. "I didn't want him throwing as hard as he could. I just wanted him to throw a pitch how he thought a pitcher would throw it. We were going to be out there for 20 pitches. Just fastballs and no radar gun. I didn't want Trevor thinking about velocity and trying to impress the gun."
Griffin remembers his reaction to Hoffman's first pitch.
"My jaw hit the ground," said Griffin. "I saw a clean, easy, smooth delivery. The ball just came out of his hand. He was athletic and natural."
The course of baseball history changed a smidgen. Hoffman was now on a path that 28 seasons later would land him in the Hall of Fame.
"I hadn't pitched since my dad [Ed] had me stop pitching after Little League," Hoffman said. "He was worried about me hurting my arm. Looking back, that probably was a great decision. But I remember those first bullpen sessions.
"I looked like an infielder. But the arm worked."
But not immediately in game action. Hoffman didn't pitch a game in 1990. He worked two or three days a week with Griffin in the bullpen and played shortstop on the days he didn't throw from the mound. The Reds, however, did send top officials to West Virginia to chart Hoffman's progress, then sent him to the Arizona Instructional League.
Hoffman first appeared as a pitcher in a game in 1991 with Cedar Rapids of the Midwest League, where he had a 1.87 ERA in 24 relief appearances with 52 strikeouts in 33 2/3 innings. Later that season, he advanced to Double-A Chattanooga, where he had a 1.93 ERA in 14 appearances with 23 strikeouts in 14 seasons.
He returned to Chattanooga to start the 1992 season, but as a starter and add an instrument to add length to his resume and work on the three-pitch fastball-change-slider mix. He had a 1.82 ERA in six starts before being promoted to Triple-A Nashville, where he returned to the bullpen. Hoffman's pitching career now had momentum.
"I was lucky to have good people working with me at the right time," Hoffman said recently. "Mike and Jim Lett right there at the start. Bender and Jim Bowden, who was the Reds' general manager. A super supportive Frank Funk at Cedar Rapids. Jim Tracy as my manager at Double-A. And Larry Burton at Cypress College who worked with me on the changeup during the offseason."
"It became a pretty transition for Trevor because of Trevor," said Griffin. "Clear cut, he was a pitcher. He deserves the credit … the way he worked at it to make it happen."