In my own words: Steve Stone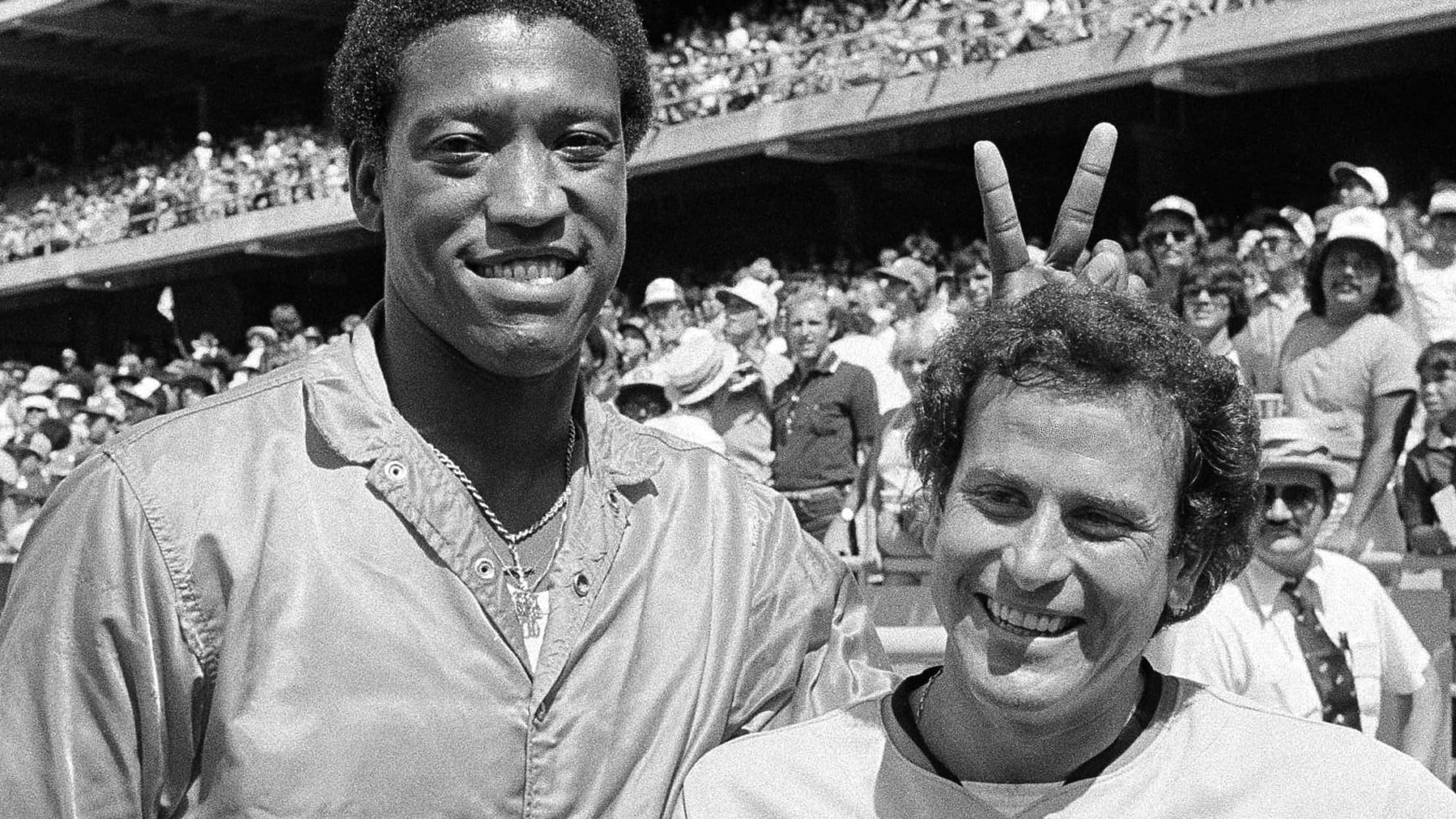 The players in the All-Star Game would do well to keeping in mind what Vin Scully told us when I played in the 1980 All-Star Game at Dodger Stadium.Scully spoke at a luncheon the players attended before the game. I'll never forget what he said."Boys, you better enjoy each and
The players in the All-Star Game would do well to keeping in mind what Vin Scully told us when I played in the 1980 All-Star Game at Dodger Stadium.
Scully spoke at a luncheon the players attended before the game. I'll never forget what he said.
"Boys, you better enjoy each and every minute of what you're doing now and what you've been doing to get here. The reason is that in a blink of an eye, you're going from the All-Star Game to the old-timers game. You better make sure you have a lot of fun playing in this game."
I took Vin's words to heart, because I enjoyed every minute of that All-Star Game. After nine seasons in the big leagues, it all came together for me with the Baltimore Orioles in 1980. I noticed my curveball was much more effective. I always threw it for strikes, but it was breaking sharper.
After going 2-3 to start the season, I ran off 10 straight victories to go into the All-Star Game at 12-3. My manager, Earl Weaver, who was managing the American League, selected me to be the starter.
I was ecstatic. I knew I wasn't a great pitcher. I knew I was borrowing greatness for a short period of time. But I also knew I was going to start the All-Star Game with my parents in the stands. My mother, Dorothy, was such a big baseball fan, she went to a Cleveland Indians game the day before I was born. My grandfather said, "You can't do that." She said, "If I give birth at the ballpark, Bill Veeck (then Cleveland owner) will give me a pass for life."
It was the only All-Star Game ever played at Dodger Stadium, my favorite stadium. When I was warming up in the bullpen, I told myself I'm going to listen to the first eight players get introduced, and then I'm going to stop. When they announced Bucky Dent, who was batting eighth, I just stood on the mound. I wanted to hear the PA announcer say, "The starting pitcher from the Baltimore Orioles, Steve Stone." That was really cool.
I learned something from the first batter, Davey Lopes. I threw a good curveball and he hit a rocket to Graig Nettles at third. He dove to his left and threw out Lopes at first. I realized they must have scouting reports that said I threw 65-70 percent curveballs during the first half. I thought, "They're all looking for the curve."
Hence, 14 of the 24 pitches I threw were fastballs. I got into a groove and retired all nine batters I faced, with three strikeouts in three innings. I didn't realize it at the time, but I'm probably going to be the last pitcher to go nine up, nine down in an All-Star Game. No manager in their right mind is going to let a pitcher throw three innings in one of these games anymore.
One thing I didn't want to do in that game was face Houston's J.R. Richard. A couple weeks later, his career was tragically cut short when he suffered a stroke. But standing at 6-foot-8 with a blazing fastball, Richard will go down as one of the most intimidating pitchers in baseball history.
When I get to the plate, I told Johnny Bench, "John, I haven't hit in six years, and when I could hit, I couldn't hit. On top of that, I'm scared to death. Go tell J.R., please don't hit me. I'm having the year of my life and I'd like to continue it."
Johnny says a few words to J.R. The first pitch then comes in and it really pops in Bench's glove. Afterward, they told me it was 103 miles per hour. Johnny says, "He must not want you to embarrass him because he's throwing harder to you than everyone else."
With maybe the exception of facing J.R., I have such fond memories of that game. Vin, though, was right. It is a short time from the All-Star Game to the old-timers game.
At the time, I was having the best year of my career. I'd go on to finish 25-7 and win the American League Cy Young Award. I was 32, and I thought I had another five or six good years. I didn't know tendinitis would end my career in less than two years.
So I hope the guys enjoyed every minute of the All-Star Game. I'll never forget when I struck out Bob Welch to finish the third inning. TV showed me with a big smile when I walked off the mound. I was looking at my parents. That smile was for them.