Inbox: Will Twins trade to keep up winning ways?
Beat reporter Do-Hyoung Park answers questions from Minnesota fans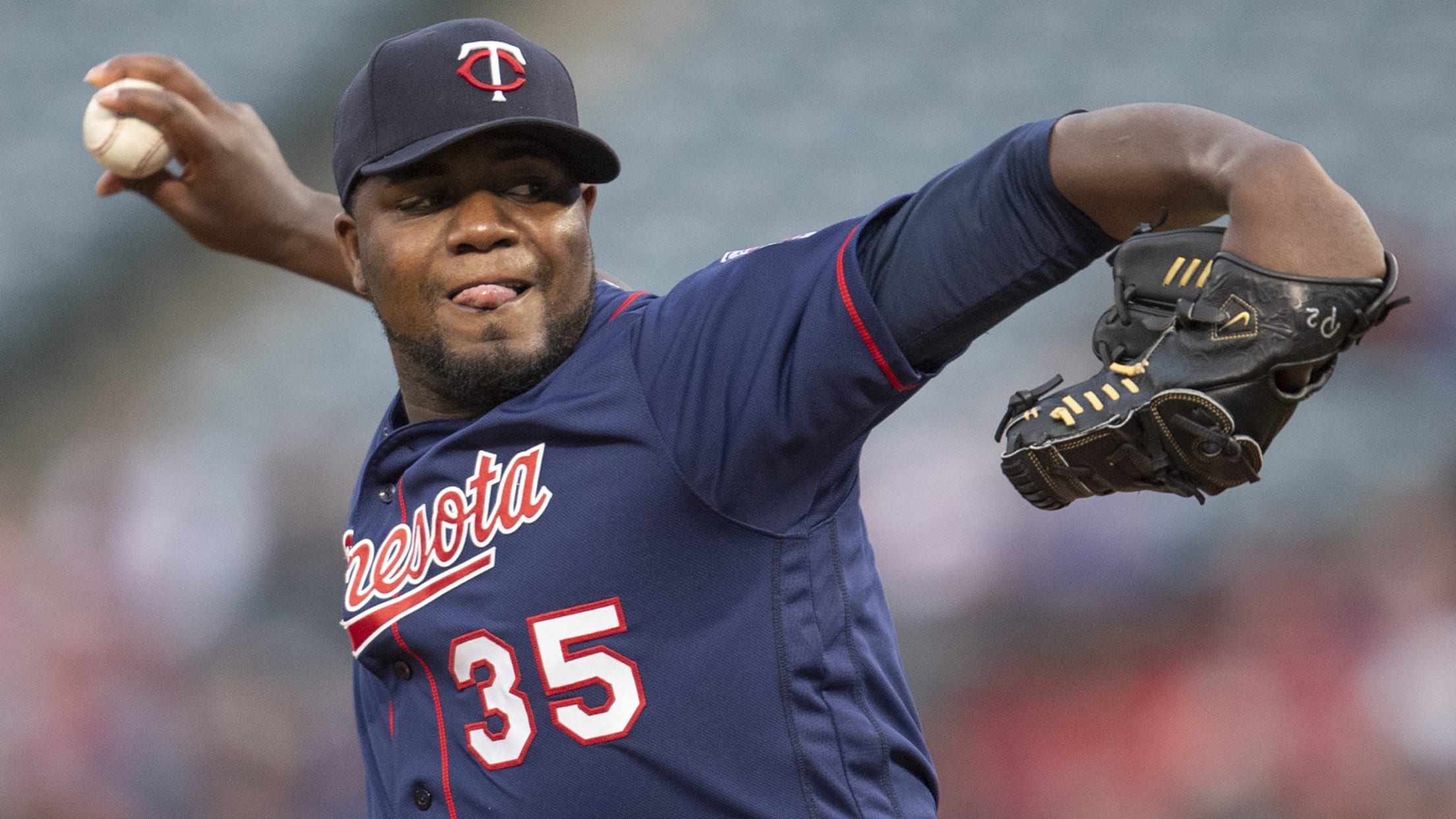 MINNEAPOLIS -- With the Twins continuing to show that they're a force to be reckoned with in the American League -- and with the July 31 Trade Deadline approaching in 5 1/2 weeks -- most of the questions for this week's Inbox understandably revolved around Minnesota's pitching needs. Let's dive
MINNEAPOLIS -- With the Twins continuing to show that they're a force to be reckoned with in the American League -- and with the July 31 Trade Deadline approaching in 5 1/2 weeks -- most of the questions for this week's Inbox understandably revolved around Minnesota's pitching needs. Let's dive right in.
Do the Twins trade for any assets as they continue they're unbelievable season? If so, what areas potentially need improvement?

— Aaron Main (@LegendaryMain) June 23, 2019
Chief baseball officer Derek Falvey and general manager Thad Levine maintained during the offseason that they were prepared to add to this team if the core players showed that they could anchor a contender -- and they have certainly done that.
So to everyone asking if and when the Twins will add some pitching help this season: have some patience. The trade market has not yet started to move in earnest, and once the potential buyers and sellers begin to more clearly demarcate themselves over the next several weeks, I'd absolutely expect Minnesota to deal for some bullpen arms to load up for the stretch run.
The Twins' bullpen is ninth in the AL with a 4.43 ERA and has relatively middling strikeout and walk rates. Considering that Trevor Hildenberger has spent the last month at Triple-A Rochester, Addison Reed was released without throwing a single pitch at the Major League level and Fernando Romero continues to go through growing pains, shoring up the back-end depth of the bullpen is the most apparent area of need.
Do you think its more likely the Twins acquire a big time reliever like Hand or Smith, or a guy like Baumgartner or Stroman? I personally would like Stroman and Smith.

— Ultimate Twins Fan (@Devlin_clark84) June 23, 2019
Both starting and relief help could benefit this team, and I think both will be on the table. The more immediate need for this season is in the bullpen for the reasons mentioned above, and I do expect the club to acquire a more proven relief arm, but adding another starter and moving Michael Pineda or Martin Pérez into the bullpen could also be a way to address that if a good deal were to materialize.
If the Twins were to move for a starter, it's difficult for me to imagine them parting ways with one or more top prospects without also considering the fact that they need starting help next season, with Kyle Gibson, Jake Odorizzi and Pineda all due for free agency. With that in mind, I think that a pitcher with remaining team control -- say, a Trevor Bauer or Marcus Stroman -- would make more sense than a true rental like Madison Bumgarner.
What prospects are available to be traded? Why is Parker getting so many chances in late innings situations, has struggled last month?

— Layne Fluhrer (@Fluhrer2) June 23, 2019
I'd expect that the Twins would need to be really, really impressed to part with Royce Lewis, Alex Kirilloff or Brusdar Graterol, the organization's top three prospects, but just about everyone else could be on the table. In particular, the club's top pitching talent -- Jordan Balazovic, Jhoan Duran, Blayne Enlow, Jorge Alcala -- could definitely generate value on the trade market.
Considering the club's recent Draft haul was heavy on high-upside infield talent – in addition to the current composition of the system -- I think players like Wander Javier, Nick Gordon, Brent Rooker and even Luis Arraez possibly being moved wouldn't be out of the question.
As far as Blake Parker goes, he continues to get chances because he, like every player in the Majors, goes through slumps and -- results aside -- his talent and stuff are still good enough to play late in games. As you've undoubtedly heard, baseball is a marathon and not a sprint, and the evaluators and coaches on this club don't abide by the "What have you done for me lately?" attitude that fans seem to have in most cases. Parker's feel for his splitter is improving, and I'd expect him to work through this slump.
Martin Perez had a great 2 months to start the season and was looking like an amazing free agent signing, but his last 5 starts have not been very good. Is this the real Perez, or is he just in a slump that he will be able to come back from

— Nate Gunderson (@ngunder2) June 23, 2019
As I've previously expressed on Twitter, I'm still not ready to hit the panic button when it comes to Perez. He has allowed more runs as of late, but he's not allowing an extravagant number of hits. Perez has largely been keeping the ball in the park, his strikeout rate is the highest it's ever been, and he's been one of the best pitchers in the league at avoiding hard contact.
I suspect that the league is starting to adapt to the "new" Perez and his changed pitch usage, particularly when it comes to his new cutter. We've seen him adjust with increased reliance on his changeup at times, and my expectation is that the veteran will be able to feel out this midseason lull, and eventually, his results will line up more with what his peripherals would suggest.
Even considering the shaky results of late, a 4.28 season ERA with 76 strikeouts in 82 innings is largely fine as far as a No. 4 starter goes.
Sorry this is late, but in your opinion, has Luis Arraez showed us enough of a sample size to stay with the big club?

— Rob Lundorff (@rlundorff1960) June 24, 2019
Does Luis Arraez deserve to stay up with the Twins? I think so. Will he? I doubt it.
Such is the reality of Minnesota's roster right now. Arraez's approach at the plate, in particular, has been nothing short of fantastic in the limited action that he has had at the Major League level, but he doesn't offer the versatility of Willians Astudillo or even Ehire Adrianza, who can play first base and outfield in addition to utility infield.
Adrianza's lack of remaining Minor League options is a significant consideration here, and he's hitting far, far better than any team could reasonably expect of a utility infielder. Even considering Miguel Sanó's recent struggles at the plate, the idea of Arraez taking Sano's roster spot seems far-fetched at best to me.
The 22-year-old Arraez's continued development will be better served with everyday at-bats, and on this roster, I don't see those being available once everyone is healthy. But having a Major League-ready callup in Triple-A who can perform when needed is certainly a tremendous luxury to have.