Inbox: Iglesias running out of suitors?
Beat reporter Jason Beck answers questions from Tigers fans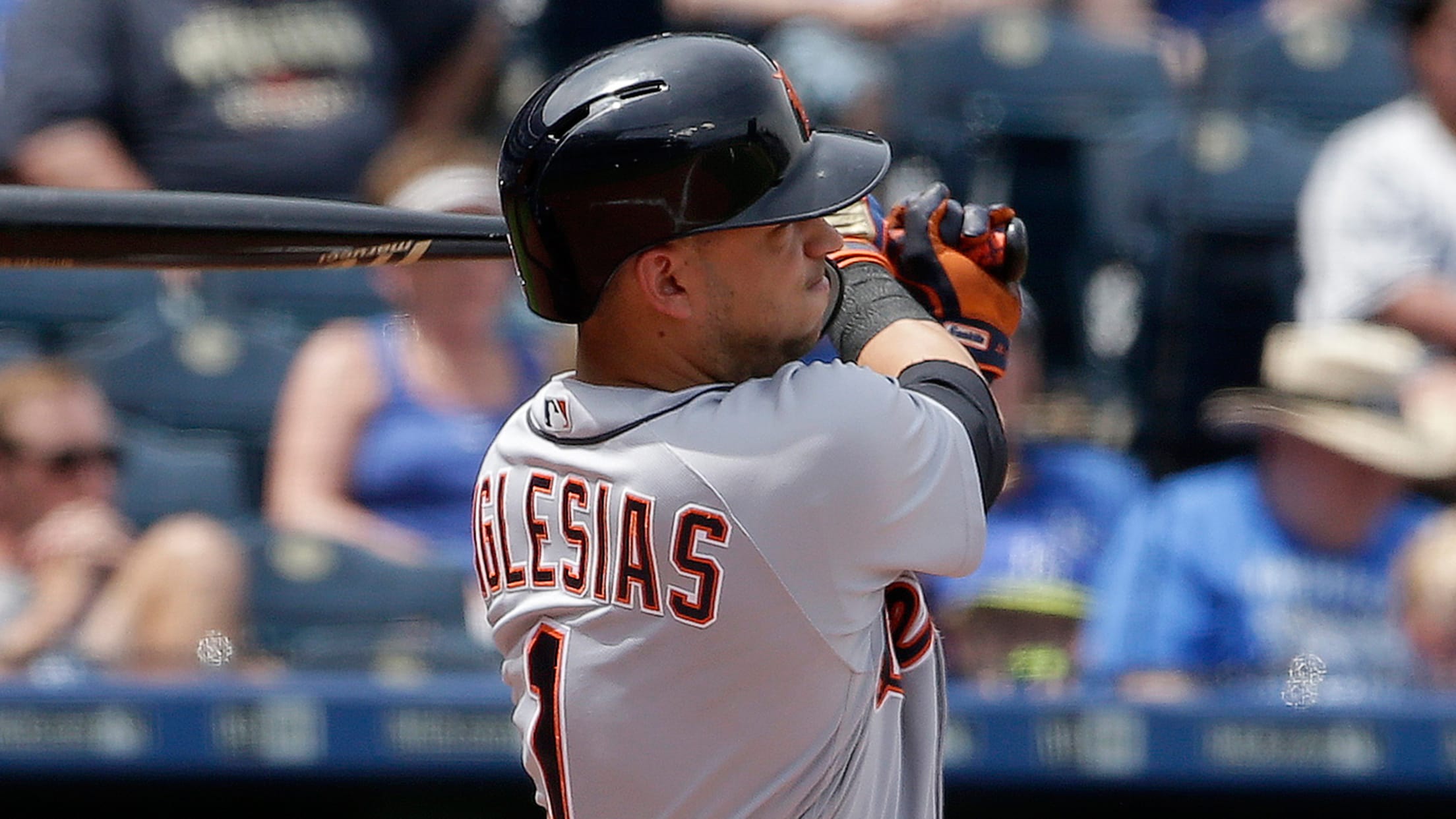 Emptying out the Tigers mailbag with Tuesday's non-waiver Trade Deadline just hours away.
Emptying out the Tigers mailbag with Tuesday's non-waiver Trade Deadline just hours away.
Where is s possible landing spot for Jose Iglesias ?

— Jason (@jmyers_1985) July 30, 2018
The Phillies had scouts watching the Tigers after the All-Star break, which made them seem like a potential suitor for shortstop Jose Iglesias given their need for a middle infielder. Once the Phils acquired Asdrubal Cabrera from the Mets, though, they might have filled the void. The D-backs didn't show much interest in Iglesias before trading for Eduardo Escobar. After that, it's difficult to identify a likely destination.
It seems like teams are not willing to part with prospects to push themselves over like they were in the past. Only the Machado trade got a big return and was a big deal. Is this a sign of the times? Are the Dombrowski farm-killing days over?

— Merry Craigsmas 🌹⚾🏒 (@Urbscholar) July 30, 2018
I think the days of sellers being able to set a high price and expecting teams to match (or sometimes even exceed) it are over for now, simply due to supply and demand. There are so many teams selling and so few teams "going for it," that those teams in the latter category now don't have to pay a premium unless it's for the kind of elite talent that no other team has. The success of the Astros and Cubs, combined with the spending pool system in the Draft, have made the Astros/Cubs model the path many teams are following.
:: Submit a question to the Tigers Inbox ::
What are the chances that nobody gets traded away before the deadline?

— Ryan Coburn (@RyanCoburn5) July 30, 2018
There's a chance. Not a great one, but a chance.
Who are some under-the-radar trade candidates for the Tigers? Also, who do you believe will play 1B in the future from our farm system?

— Andy Houser (@andyhouser22) July 30, 2018
They're all pretty much on the radar these days. I thought Alex Wilson could potentially draw interest as a versatile reliever at a low price, but that hasn't happened. As for first base, that's anyone's guess. There was some talk about Jeimer Candelario potentially ending up there eventually once another prospect arrived to take over at third -- such as Dawel Lugo or Isaac Paredes -- but Candelario's play at third has cooled that idea .
If they don't make a move by tomorrow. Do you see them as players during the August waiver/trade period?

— Michael Jackson (@mdjaxon) July 30, 2018
The Tigers could make an August deal or two, but I wouldn't expect anything near as big as last year's 1-2 punch of Justin Verlander and Justin Upton being dealt. Detroit doesn't have that level of veteran talent, and more importantly, it doesn't have the kinds of contracts that would pass through waivers like Verlander did.
Is Daniel Norris alive? If so, when will he ever pitch again?

— Scott Biggar (@stbiggar) July 30, 2018
Daniel Norris remains in Lakeland, Fla., rehabbing. In fact, he visited the Tigers when they were at Tampa Bay just before the All-Star break. He had progressed to throwing at that point, but has since been making slower progress. While it's still possible that Norris could get back to pitching near season's end, I don't think the Tigers want to put that expectation on at this point. If there's a serious debate, they're more likely to err on the side of caution and make sure he can go into next Spring Training healthy and ready to compete.
The Saber DI has Machado 9th at 2B. Will we see him again with the Tigers. Or he will be the next Eugenio Suarez?

— SLWilhelm (@SLealWilhelm) July 30, 2018
I wouldn't be shocked to see Machado at shortstop down the stretch if the Tigers trade Iglesias. That's his natural position, Detroit doesn't have a prospect ready and Machado was expected to take over when the Tigers entertained trade interest on Iglesias previously. But the way Niko Goodrum has played, plus the club's prospect depth, I think Machado's days at second base with Detroit have passed.
Is there any chance they try McCann at 1st next year with miggy being dh and using rodgers/greiner catching?

— Bill (@wjlan) July 30, 2018
No chance. McCann is a defense-first catcher.