Indians unveil Progressive Field upgrades
Eco-friendly LED lights, stadium-wide free Wi-Fi among improvements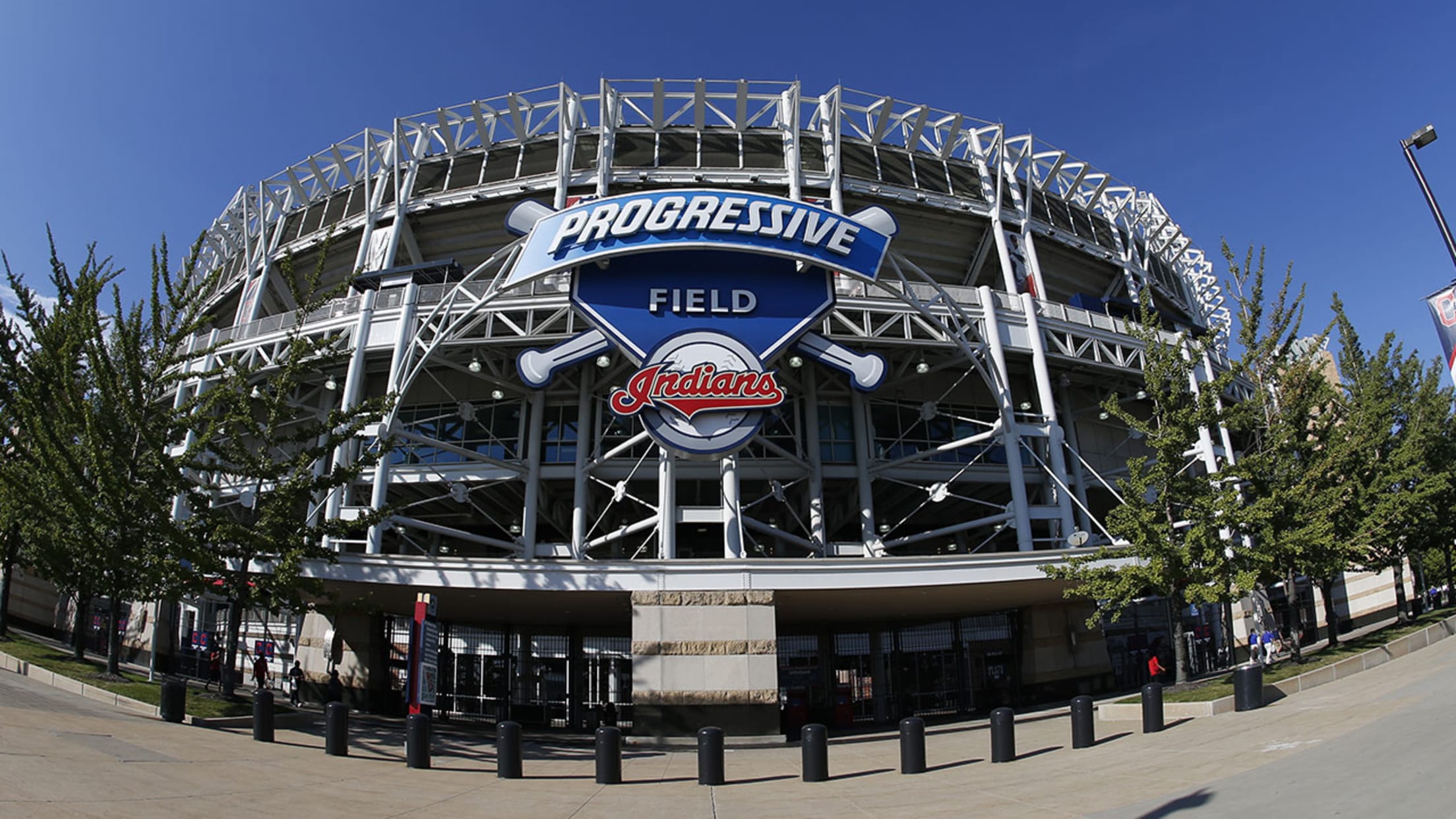 CLEVELAND -- Six days before playing their first home game of the season, the Indians announced a series of upgrades and partnerships at Progressive Field.Along with installing new energy-efficient LED lights and stadium-wide Wi-Fi, the Indians named the Cleveland Clinic as the club's exclusive healthcare provider, and they unveiled several
CLEVELAND -- Six days before playing their first home game of the season, the Indians announced a series of upgrades and partnerships at Progressive Field.
Along with installing new energy-efficient LED lights and stadium-wide Wi-Fi, the Indians named the Cleveland Clinic as the club's exclusive healthcare provider, and they unveiled several new food options.
The Indians are one of 11 clubs who have installed or plan to install an LED lighting system. The LED lights are expected to reduce glare and shadows on the field, and they continue the club's effort to cut down on energy consumption with an expected 70 percent boost in energy savings compared to last year.
Additionally, fans will have access to free Wi-Fi throughout the season for the first time in club history.
The Cleveland Clinic, the No. 2-ranked hospital in the nation according to U.S. News & World Report, will continue its partnership with the club, which has lasted for more than 25 years. By signing a long-term deal to become the club's exclusive healthcare provider, the team will have access to all the medical resources of the Clinic.
"It's a great brand-building opportunity for us," said Paul Matsen, chief marketing officer of the Cleveland Clinic. "Sports is the one type of media today that people can't time-shift. We're going to be sponsoring the Indians Radio Network. [Indians.com] will be sponsored as well.
"Here on site, we provide all the emergency services and first aid. If, for whatever reason, a fan were to have a medical issue while they're at the stadium, our team does the triage, and we transport them to the Cleveland Clinic. We typically treat over 1,500 fans over the year. Eighty-one games at home plus playoffs with 35,000 people at the ballpark, it can be any type of ailment."
The Cleveland Clinic will continue to partner with the Cleveland Indians Community Impact programs, including Kluber's Kids, Edwin's Squad, Friends of Francona and the Cleveland Indians Wives Association.
Also new to Progressive Field will be a Market Garden Brewery, as it expands outside of Ohio City. The brewery, which previously had sold beers across the ballpark, will have its own stand with food in section 133.
"This is our first time operating outside our street, where we operate three restaurants and two brewpubs," said Pat Daniels, a brewer at Market Garden Brewery. "For us to be able to bring the whole brand, transition it, uproot it, and bring it across the bridge down here and get some favorites to people is big."
Finally, there will be several new food options, including a grilled Asian salmon and veal Parmesan sliders at the Terrace Club and a Po'Man smoked kielbasa at Great Lakes Brewery.
Ben Weinrib is a reporter for MLB.com based in Cleveland.