Bauer, Karns tune up in Tribe win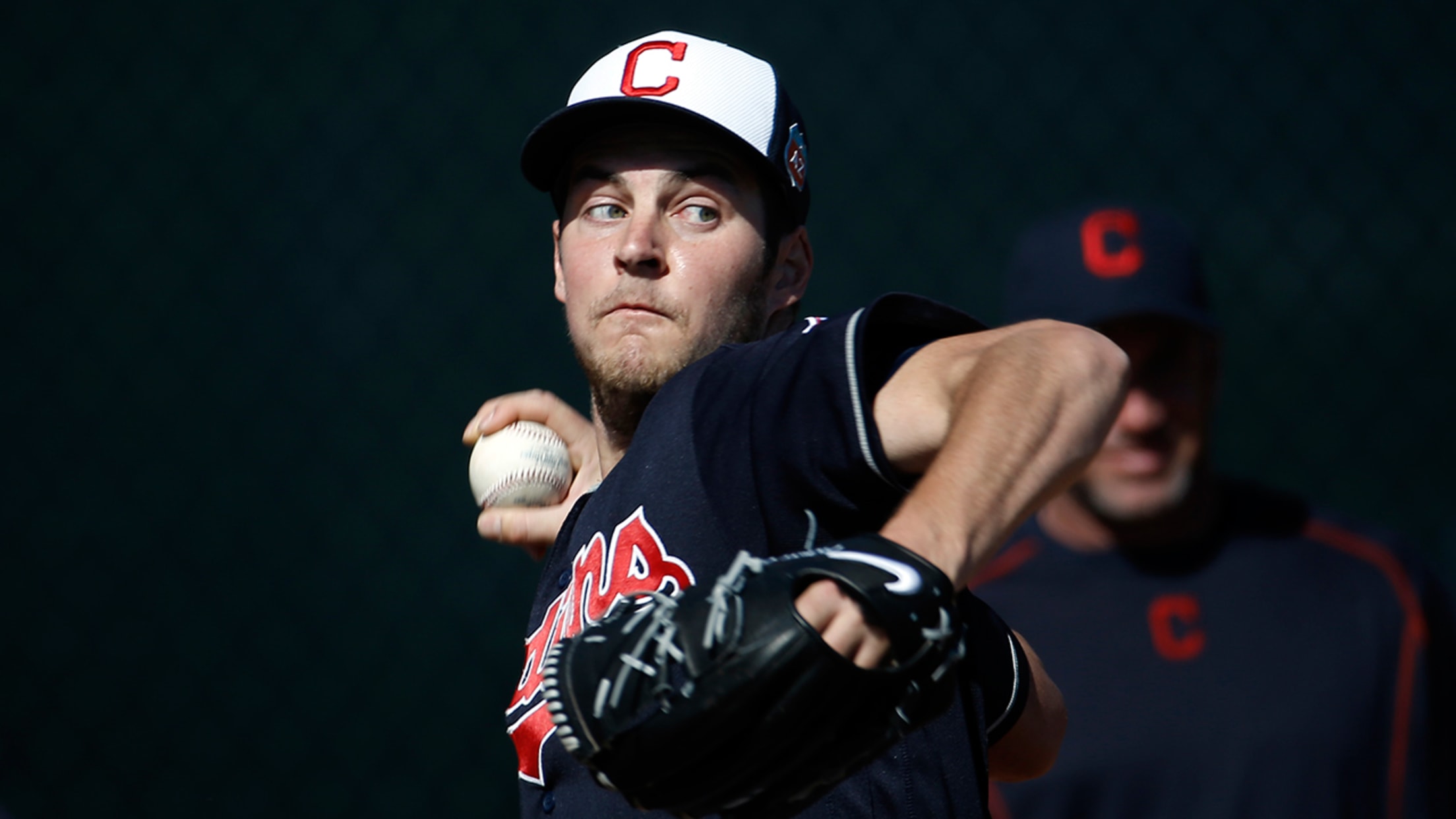 Trevor Bauer worked a solid three innings in the Indians' Cactus win over the Mariners. (AP)
GOODYEAR, Ariz. -- Indians starter Trevor Bauer continued his preparation for the start of the season, while Mariners pitcher Nathan Karns turned in his latest audition for the fifth spot in Seattle's rotation in a 4-3 Cactus League win for the Tribe Tuesday at Goodyear Ballpark.Bauer, who is projected to
GOODYEAR, Ariz. -- Indians starter Trevor Bauer continued his preparation for the start of the season, while Mariners pitcher Nathan Karns turned in his latest audition for the fifth spot in Seattle's rotation in a 4-3 Cactus League win for the Tribe Tuesday at Goodyear Ballpark.
Bauer, who is projected to be Cleveland's fourth starter this season, logged three innings in his second outing of the spring. The right-hander struck out two, issued a pair of walks and surrendered one run on a sacrifice fly for the Indians.
"I felt good," said Bauer, who focused on velocity training over the offseason. "I just want to throw harder than I did last year. I averaged 93.4, which I'm not a fan of. I'm just trying to throw harder. It's fun. It's one of the enjoyable things about baseball."
"He was using his fastball and I thought it was coming out good," Indians manager Terry Francona said of Bauer. "And then, when he did throw his breaking ball or changeup, he threw a couple really good ones."
Karns -- fighting for the fifth spot, along with left-hander James Paxton -- yielded two runs (one earned) in his three innings for the Mariners. The starter scattered five hits.
"It was nice to get in some situations where I really had to work through things," said Karns, who was acquired from the Rays. "For where I'm at right now, I feel good. I'm not sore, I'm healthy, I'm making pitches."
Jose Ramirez, who will serve as a utility man for the Indians this season, went 2-for-3 to increase his Cactus League batting average to .333. Ramirez doubled in the first inning and added an RBI single in the third for the Tribe. Veteran Juan Uribe went 1-for-3 with a double in his debut for the Indians, who signed him to a one-year deal on Feb. 28. New first baseman Mike Napoli went 2-for-3 as well.
"Even in BP, when you're watching him, he can get the bat through the zone," Francona said of Uribe. "He's not lacking bat speed. We just want to make sure we get him in good playing shape before we get him out there, because he was late a little bit. But, he can hit a little bit."
Eric Stamets broke a 3-3 deadlock with an RBI single for the Indians in the eighth inning.
In the fifth inning, the Mariners manufactured a run against Indians lefty Joe Thatcher. Shawn O'Malley reached on an error by Ramirez, moved to second on a passed ball and then stole third base. Daniel Robertson seized the scoring chance with a bunt single up the first-base line to score O'Malley. Ed Lucas and Mike Zunino each chipped in an RBI for Seattle.
Up next for Indians: There will be a battle of Cy Young Award winners on Wednesday in Mesa, Ariz. Indians righty Corey Kluber (American League Cy Young recipient in 2014) will square off against Cubs ace Jake Arrieta (National League Cy Young winner in '15) in a 3:05 p.m. ET Cactus League clash. Fifth-starter candidate Josh Tomlin is also penciled in to pitch for Cleveland.
Up next for Mariners:Taijuan Walker makes his second Cactus League start on Wednesday as the Mariners host the Royals in a 12:10 p.m. PT game at Peoria Stadium. The 23-year-old right-hander is slated for three innings, with new closer Steve Cishek among the relievers scheduled. The game will be the first live televised contest of the spring on ROOT Sports.