Antonetti speaks on Salazar, others during Q&A
Indians president of baseball operations hosts 20-minute session with media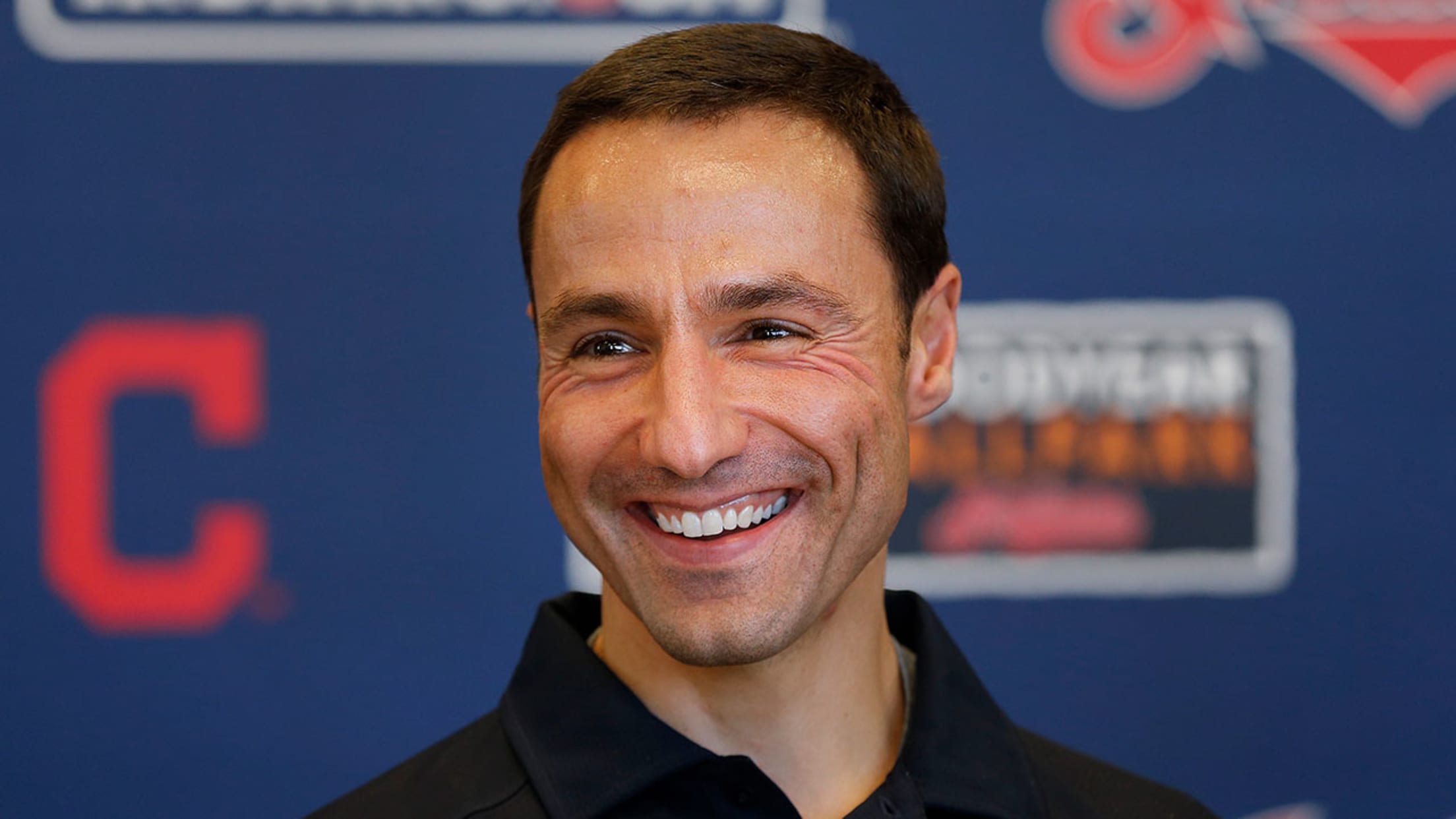 Indians president of baseball operations Chris Antonetti held a 20-minute question-and-answer session with the media prior to Tuesday's game against the Rangers. (AP)
CLEVELAND -- With Indians manager Terry Francona at home resting on Tuesday following a health episode one night earlier, Chris Antonetti, the team's president of baseball operations, met with reporters before the Tribe's game against the Rangers at Progressive Field.Here are some of the highlights of Antonetti's question-and-answer session:On Danny
CLEVELAND -- With Indians manager Terry Francona at home resting on Tuesday following a health episode one night earlier, Chris Antonetti, the team's president of baseball operations, met with reporters before the Tribe's game against the Rangers at Progressive Field.
Here are some of the highlights of Antonetti's question-and-answer session:
On Danny Salazar
"We've had two primary goals with Danny. First and foremost is to get him healthy. The second is making sure he's got consistent mechanics and consistent intensity every time he picks up a baseball. If we can do that, and help him get back to those places and being healthy and in a good spot mechanically, hopefully that'll translate into success as a starter. We're going to condition him back as a starter."
On Corey Kluber's strong return from the disabled list
"While the injury itself may not have been debilitating, it was clearly affecting his performance. And we wanted to take kind of the longer view and, rather than him try to scuffle through it and pitch with it, we wanted to give him the time off. Corey being the competitor that he is, it took him a while to kind of buy into that, because he always wants to be there for the team and contributing. But I think we've now seen the benefit of giving him that time, and that he's come back and pitched like he's capable of pitching, which is to be among the best starting pitchers in all of baseball."
On how the next few weeks can impact approach at the Trade Deadline
"It will help clarify maybe some things a little bit more than as we sit here today. ... With the way our team has taken shape this year there's a pretty high bar for the guys that we have internally, and what we feel they're capable of producing. So, going out externally to the trade market to try to acquire players, it's a high threshold to clear, because we do feel like we have some quality alternatives internally."
On Francisco Lindor's offensive ups and downs
"Very few players are going to go through their careers where they don't have a dip in something in their performance. With Frankie, I think we all saw certainly in the first part of the season what he was capable of doing when he's locked in, consistently using the middle of the field. He's one of those players where the power comes as a result of him making consistent, hard contact. When he tries to generate it, that's when sometimes he can fall into bad habits."
On catching prospect Francisco Mejia
"He continues to make great strides in his development. He only has half a season at Double-A at this point, and he has some things he continues to work through developmentally and is continuing to work on. Hopefully he can continue on the path, because if he is, he's on the path to being a very good Major League player. But, it's not as easy as calling a guy up and expecting him to perform at the Major Leagues the same as he is in the Minor Leagues."