Indians bullish on Otero's bullpen role
Righty's stats point to pretty possibilities after rough '15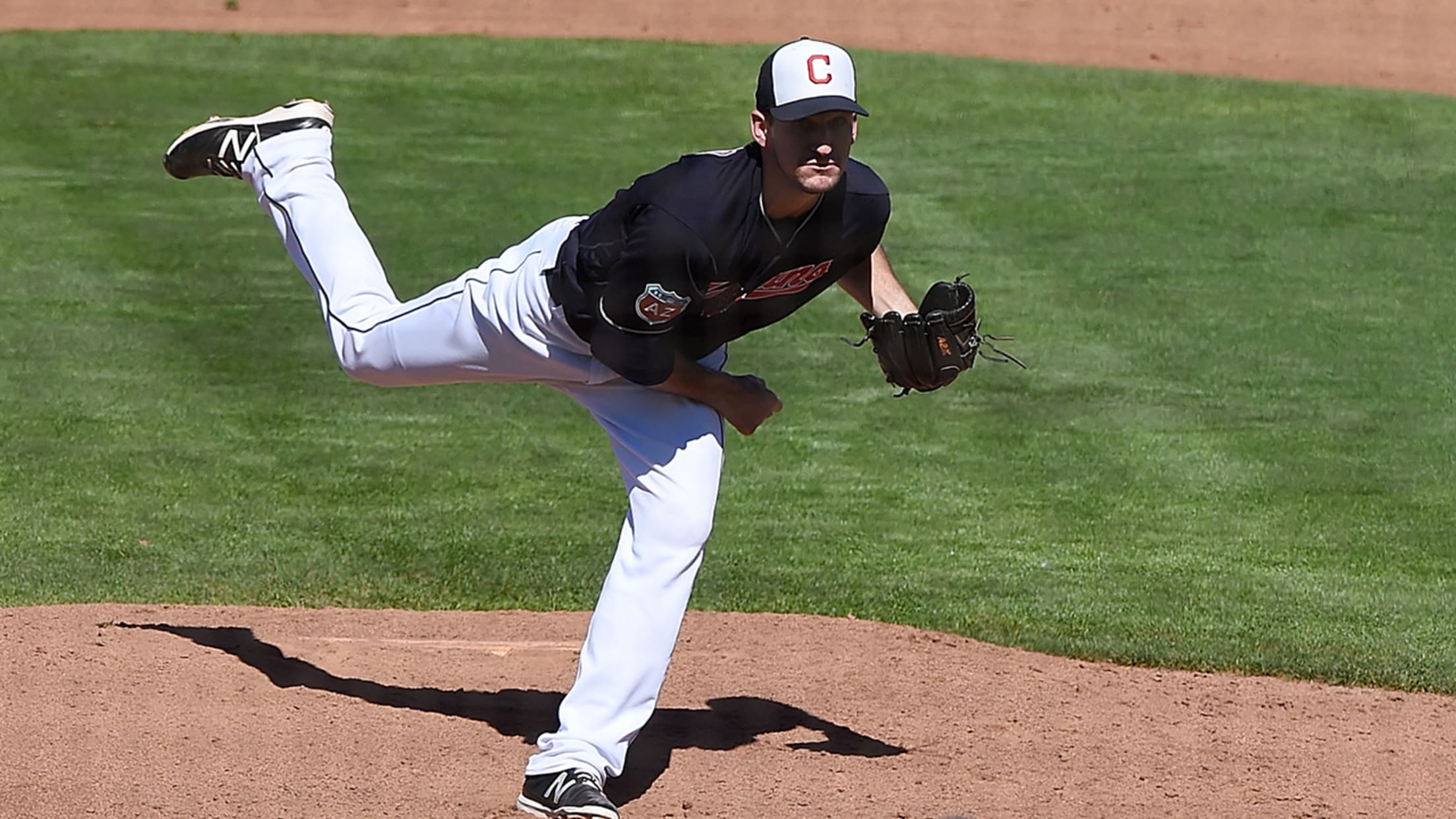 The Indians like what they see in reliever Dan Otero, who endured a tough 2015 but has trending stats that project big possibilities. (Getty)
GOODYEAR, Ariz. -- Dan Otero and his family had accepted the fact that their lives were going to be much different this spring. They added a newborn daughter in late October, the Phillies claimed him off waivers in early November and they had a temporary move to Florida for Spring
GOODYEAR, Ariz. -- Dan Otero and his family had accepted the fact that their lives were going to be much different this spring. They added a newborn daughter in late October, the Phillies claimed him off waivers in early November and they had a temporary move to Florida for Spring Training to plan.
A week before Christmas, Otero's phone buzzed. First came a call from Indians general manager Mike Chernoff, informing the reliever that Cleveland had acquired him from Philadelphia via trade. A bit later, Indians manager Terry Francona shot Otero a text message to welcome him to the team, too.
• Indians Spring Training info
"It was like, 'This is a pretty good Christmas present,'" said Otero, who lives in Scottsdale, Ariz. "That's the way I looked at it."
The Indians have a wide-open bullpen competition this spring for a handful of openings and Otero, coming off a rough season with the A's, is very much in the mix. The trade put Otero, who is out of Minor League options, on Cleveland's 40-man roster, which can help a player's case for Opening Day inclusion in the name of maintaining as much depth as possible.
When Francona summoned Otero to his office for an early-camp meeting, the team's message to the pitcher was a simple one.
"They said, 'We think last year was a fluke, so we won't even bring it up again,'" Otero said.
How does Otero explain his uncharacteristic woes in 2015?
"I don't want to talk about it," he said with a laugh.
Otero appealed to the Indians for three reasons: a strong ground-ball rate, elite strike-throwing ability and solid numbers against right-handed batters, especially in the Minors. After posting a 2.01 ERA in 125 2/3 innings across the 2013-14 seasons with Oakland, the right-hander turned in a 6.75 ERA in 46 2/3 innings last year. His home-run rate soared, along with his hits per nine innings (12.3 in '15, compared to 8.7 in the previous two years combined).
Chernoff noted that ground-ball-oriented pitchers can become susceptible to an inflated hit rate from time to time. In Otero's case, it certainly did not help matters that Oakland's defense (28th in the Majors with a minus 33.2 Ultimate Zone Rating) was one of the worst units in baseball last year.
"That can happen with a heavy ground-ball pitcher," Chernoff said.
Other than those areas, though, Otero posted similar statistics, or even better numbers, than in previous seasons. His 4.67 strikeout-to-walk ratio was the best of his career, as was his walk rate (1.2 per nine innings). He ranked first in the Majors with a 72.5 first-pitch strike percentage, among pitchers with at least 45 innings. His velocity was in line with previous years, as was his strike percentage, swinging- strike rate and foul-ball rate.
"[The front-office guys] looked at his peripheral numbers," Francona said, "and they were very similar to what they've been in the past. And, again, I think you also know that when somebody's ERA is that elevated, things didn't go right, probably on a number of fronts."
In this case, Murphy's Law was Otero's Law for six months.
"Baseball's a funny game. I felt good all year," Otero said. "I felt like I was making good enough pitches most of the time, but the times I wasn't making pitches, they got me. And then, you couple that with some misfortune, and all of a sudden you don't want to look at the back of your baseball card."
The biggest problem last year for Otero was home runs.
From 2012-14, Otero allowed only four home runs. Last season, the righty gave up seven long balls, including two off his sinker, two off his four-seamer, two off his slider and one off his changeup. Prior to last year, Otero had never given up a homer in the big leagues on his four-seamer or changeup. He believes one issue was that he did not command as well inside the strike zone as in the past.
"It doesn't matter if you're a strike-thrower or not," Otero said. "You still have to be able to command it in the zone -- not just throw strikes. Maybe that was an issue last year. I've tried to focus and hone in on it this spring."
Through seven Cactus League outings, Otero has a 2.57 ERA with nine hits in seven innings.
Francona is looking at more than the raw pitching line.
"I don't know what his ERA in Spring Training is," said the manager. "But I don't think that's going to be the deciding factor."
Otero's numbers last season will not be the difference, either.
"I don't want to hide from it," Otero said. "Yeah, I want to try to forget about it, but I also want to learn from it."