Kluber exemplifies Tribe's cohesive mentality
Ace takes time in-game to examine Anderson's delivery in video room, spots issue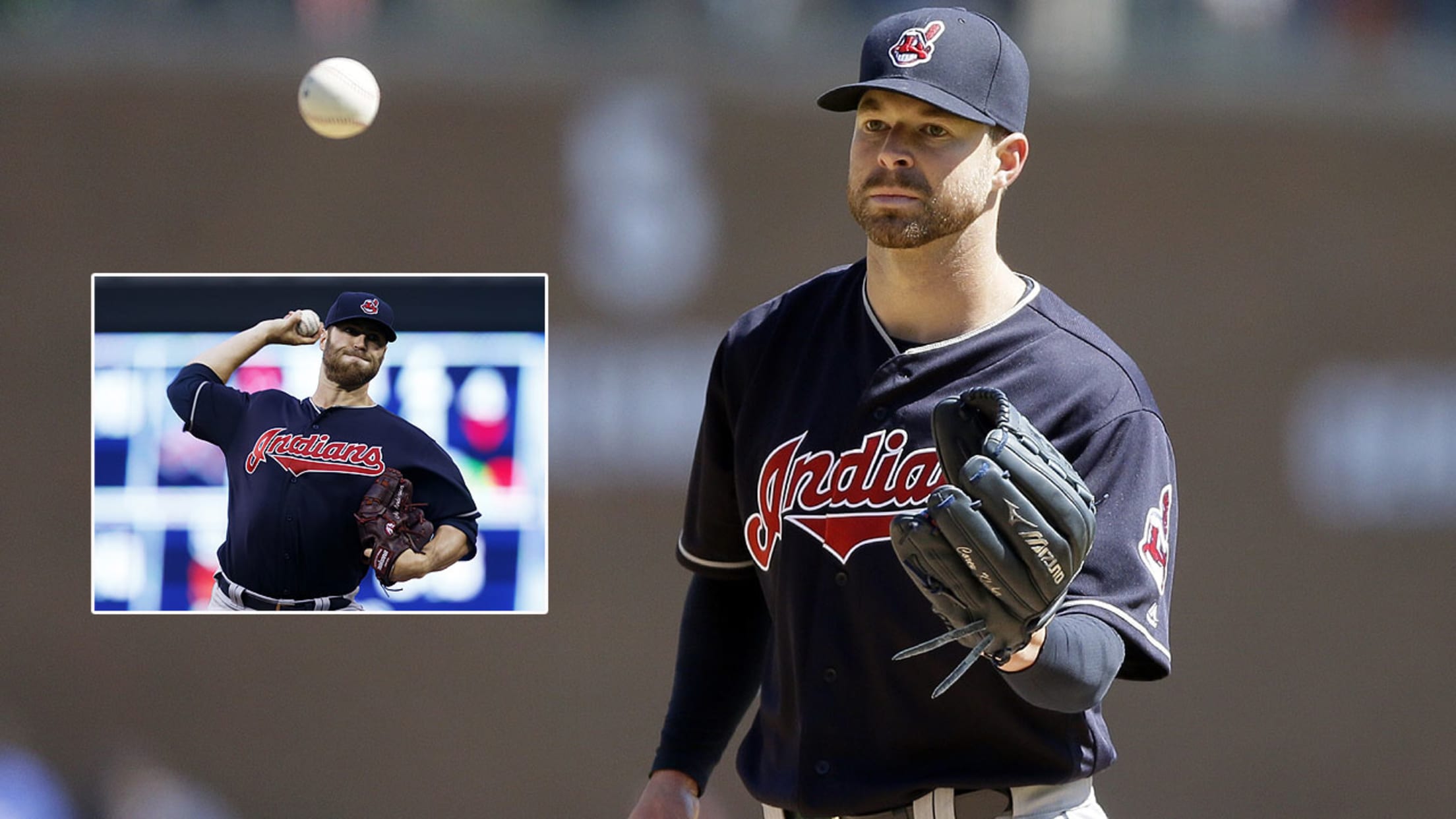 Corey Kluber: "Our goal is to win games. So, if you're not pitching those four days, [maybe] you can try to do something to help the team win." (AP)
MINNEAPOLIS -- As he watched Cody Anderson labor through his most recent start, Indians ace Corey Kluber thought something looked off with his teammate's delivery. Rather than remain on the bench wondering what was wrong, Kluber headed into the video room behind Target Field's visitors' dugout.Over the course of a
MINNEAPOLIS -- As he watched Cody Anderson labor through his most recent start, Indians ace Corey Kluber thought something looked off with his teammate's delivery. Rather than remain on the bench wondering what was wrong, Kluber headed into the video room behind Target Field's visitors' dugout.
Over the course of a half-inning during Tuesday's 6-5 loss to the Twins, Kluber examined footage of Anderson from last season and compared it to images from the start in Minnesota. Kluber found that Anderson's stride was slightly different and passed along the information to pitching coach Mickey Callaway.
It was the latest example of how Cleveland's pitchers try to work as a cohesive unit.
• Indians option Anderson; recall Crockett
"Our goal is to win games," Kluber said on Wednesday. "So, if you're not pitching those four days, [maybe] you can try to do something to help the team win, or maybe it helps him down the road, whatever it is. We're just trying to find a way to contribute one way or another every day, so you're not just playing once every five days and then just sitting around the other four days wasting time."
Indians manager Terry Francona added that the starting pitchers have also spent time this season watching each other's bullpen sessions. If one starter is working off the mound on his off-day, three others (everyone except that day's starting pitcher) are keeping a close eye on the workout. If they see something, they can speak up. Otherwise, they can pick up things from a teammate's approach.
"It's great. I think it's wonderful," Callaway said. "They're helping each other out, and that's what you want. Ultimately, our job as coaches is to teach them enough where they can coach themselves, and go after it."
In the video room on Tuesday, Kluber and Callaway discovered that Anderson was closing off his stride too much when he planted his foot. Over the offseason and this spring, the righty worked on closing his stride in an effort to gain more velocity. Against the Twins, he stepped too far into a closed position, creating a chain reaction that led to elevated pitches with flatter movement.
"Last year, he had a really open stride," Callaway said, "which was kind of killing his velo and wouldn't allow him to block himself off to get the velocity he wanted. So, [we made] a slight adjustment in the offseason to close it off a little bit. It looks like he's closed it off too much, and he's spinning off, getting a little more side to side, and not getting through the ball with good direction. It's causing either a yanked fastball or a fastball that leaks back with flat run over the middle of the plate."
Anderson, who was optioned to Triple-A Columbus on Wednesday, will work on the issue in a Minor League outing before potentially being recalled to start on May 7 against the Royals.
"We've got some things we'd like him to work on," Callaway said, "that he can probably accomplish in one start that should help him. So, he'll go down there, work on that and we'll see where we're at 10 days from now and go from there."
Kluber played a role in finding the problem.
"I just thought something was different with his delivery," Kluber said. "A couple of us were talking about it and we couldn't really pinpoint anything from just sitting out there. So, I tried to go back and pull up some stuff from last year and compare the two and see if there was anything that really stood out. It wasn't anything major. There was just a little thing that was kind of affecting the timing just a little bit."