Indians open Baseball Academy in DR
Carlos Santana often refers to himself as an "American boy" after officially being sworn in as a United States citizen, but now his team is leaving an enormous footprint in his and many other past and present Indians players' native country of the Dominican Republic. On Tuesday, representatives from the
Carlos Santana often refers to himself as an "American boy" after officially being sworn in as a United States citizen, but now his team is leaving an enormous footprint in his and many other past and present Indians players' native country of the Dominican Republic.
On Tuesday, representatives from the Indians, including owner Paul Dolan and general manager Mike Chernoff, joined local government officials to formally introduce the Cleveland Indians Baseball Academy -- Dominican Republic, in San Antonio de Guerra, which is located just east of Santo Domingo. The recently completed project that began in September 2016 represented an investment of more than $10 million into the Dominican Republic's economy.
"We are truly honored by the opportunity to further enhance our relationships with the people and rich culture of the Dominican Republic," Dolan said in a press release. "From Bartolo Colon and Manny Ramirez to Jose Ramirez and Carlos Santana, this proud country is responsible for some of the most iconic and memorable players in Cleveland Indians history, and we look forward to providing more young athletes with the resources and tools necessary to succeed both in baseball and in life."
The Indians have had academies located in the country before, but none as top-of-the-line as this. The new state-of-the art facility covers 22 acres and was built to accommodate over 120 players, coaches and staff members. And fully furnished dormitory housing can hold up to 88 athletes who will be supported by amenities that promote nutrition, mental-skills training, strength and conditioning, medical services and safety. It will be operational year-round with approximately 25 full-time staff members onsite.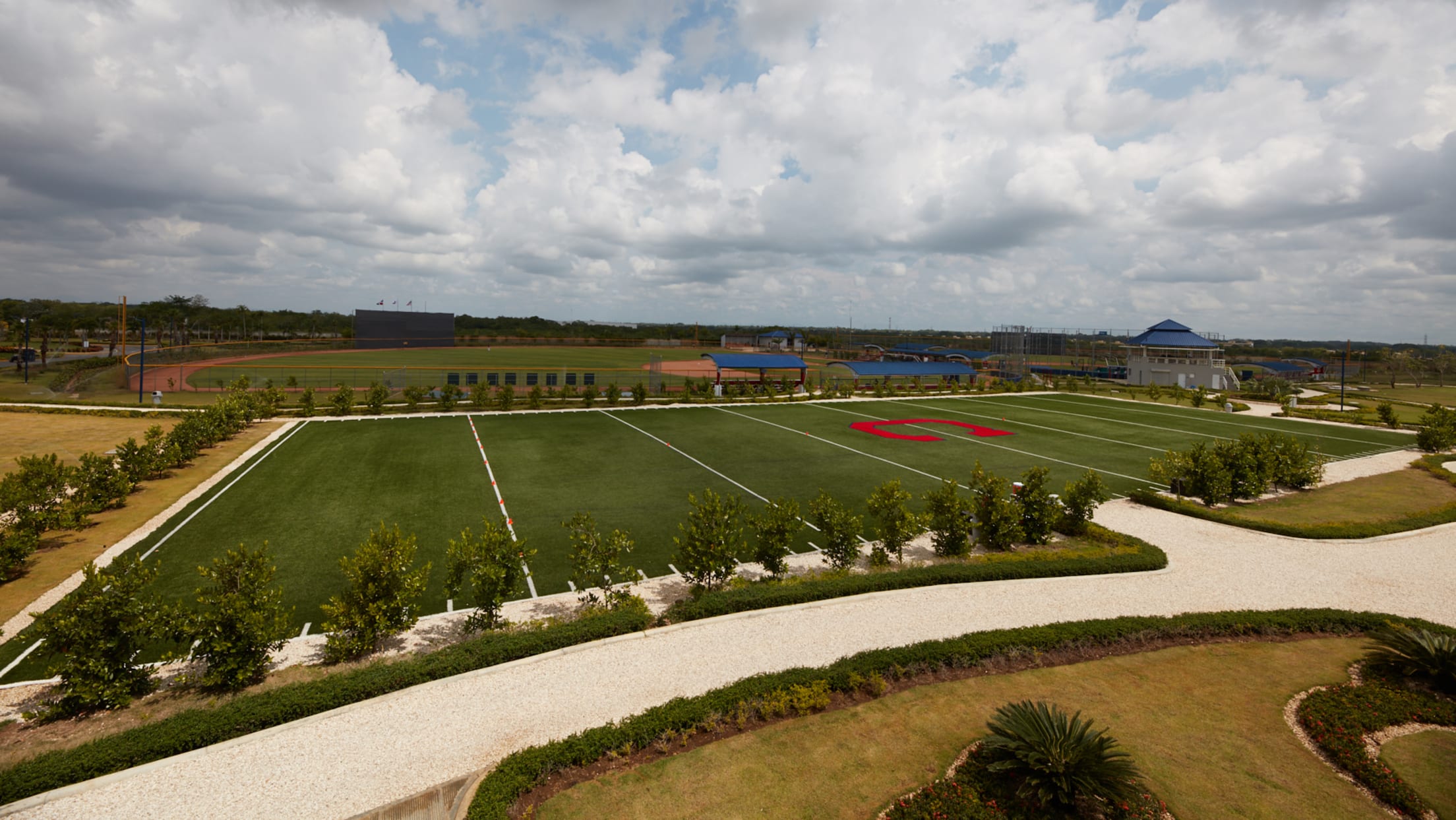 And while a large focus is on baseball, the Indians also prioritized education as a central theme of the design process. One of the club's goals was to encourage athletes to become life-long learners in pursuit of secondary or higher education while also enhancing communication between native and non-native English speakers. The facility holds five classrooms with WiFi, smart projectors and a 35-computer lab to provide students with a 21st-century learning experience. The Indians are anticipating the graduation of the academy's first-ever senior class in the winter of 2019-20.
The academy also has two full-sized playing fields, including one built to the exact dimensions of Progressive Field. The Indians also are the first of any Major League club to have a training facility with a synthetic turf agility field in the Dominican Republic. Along with four oversized batting cages that can be elevated to create the largest covered multipurpose space of any MLB complex on the island, Tribe prospects will also be treated to a culinary cafe staffed by trained chefs and nutritionists.
All photos by Dan Mendlik/Cleveland Indians.