Tribe sends Soto to Triple-A
Reliever struggled in Spring Training, will be on radar for callup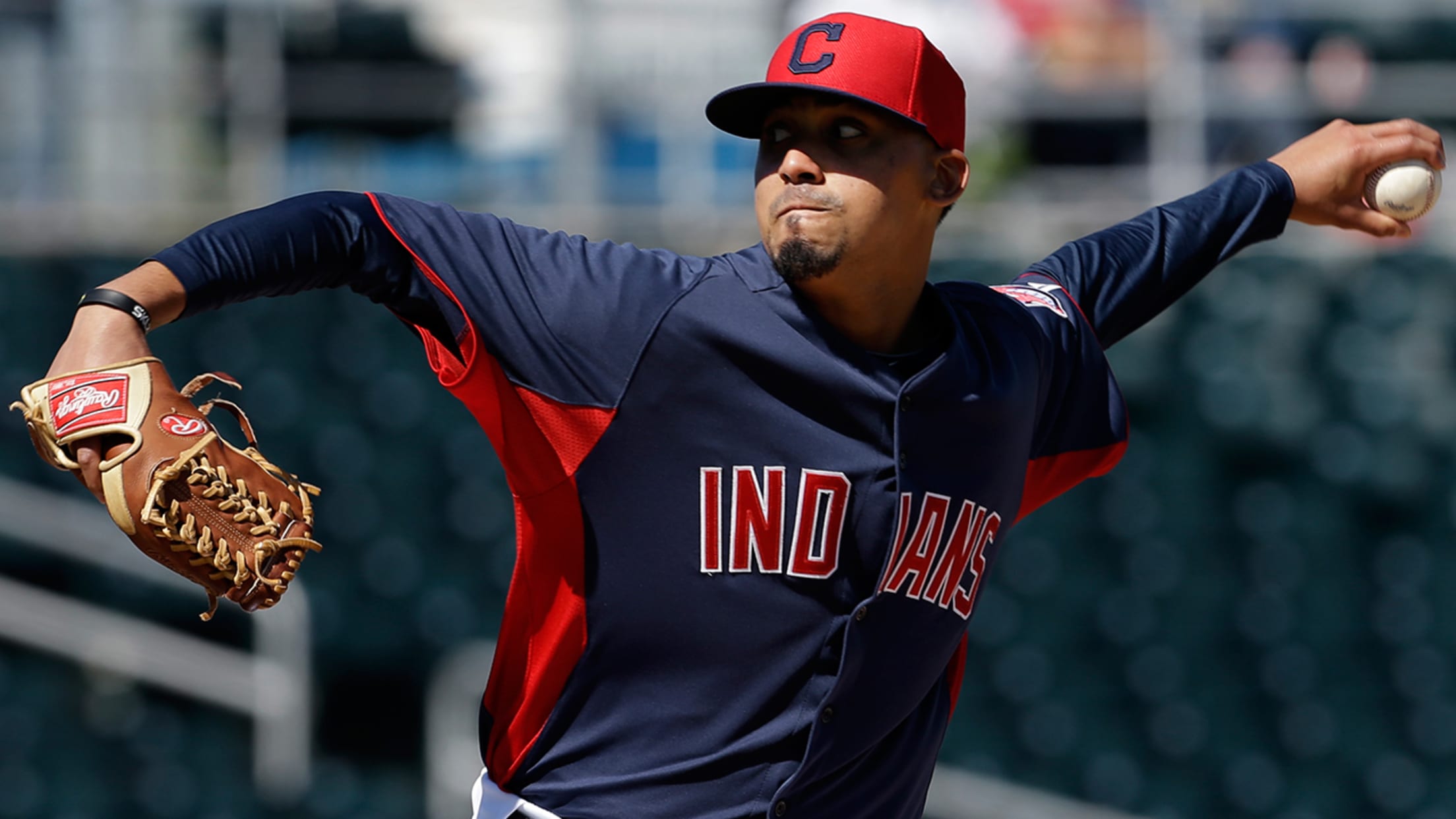 Reliever Giovanni Soto was sent to Triple-A Columbus on Wednesday. (AP)
GOODYEAR, Ariz. -- The Indians reduced their bullpen competition by one on Wednesday, optioning left-hander Giovanni Soto back to Triple-A Columbus.Soto, 24, spent six games with Cleveland last season, but labored in his audition as a lefty specialist this spring. In five Cactus League appearances, Soto posted a 7.71 ERA
GOODYEAR, Ariz. -- The Indians reduced their bullpen competition by one on Wednesday, optioning left-hander Giovanni Soto back to Triple-A Columbus.
Soto, 24, spent six games with Cleveland last season, but labored in his audition as a lefty specialist this spring. In five Cactus League appearances, Soto posted a 7.71 ERA with six walks, five hits and one hit-by-pitch in 4 2/3 innings. The lefty also showed up to camp feeling sick on Wednesday, so the Tribe felt the timing was right to make the move.
• Indians Spring Training info
"By his own admission, he didn't command the ball very well, as well as he can," manager Terry Francona said. "Four innings in Spring Training doesn't define somebody's career. I do think when you're coming in competing, especially if you're a young kid like that with limited experience, if you don't have a great showing, it's easier to send them to Triple-A and let them do their thing. Then, when they get on a roll, if there's a need, then he's ready."
Other items of note from Wednesday:
• Francona said he isn't "wedded to anything right now" when it comes to the order of his lineup. He recently chatted with Jason Kipnis about his preference, considering the second baseman hit .311 (.861 OPS) in 121 games as the leadoff man last year. The manager is also balancing the fact that Michael Brantley (usually the No. 3 hitter) could be back in early- or mid-April.
"[Kipnis] said, 'I just like hitting first, second or third,' which there's a good chance he is," Francona said. "We'll get there. I'm not all that shook up about it. I care more about our guys being ready for the season, being healthy and being productive. If they are, whatever batting order we put out there is going to be OK."
• The Indians sent first baseman Carlos Santana home on Wednesday morning due to illness. A bug has been making its way through the Tribe's clubhouse. Pitching coach Mickey Callaway, bullpen coach Jason Bere and third-base coach Mike Sarbaugh were among those also under the weather.
• Right-hander Zach McAllister, who had not pitched since March 3 due to a bad bout with the flu, was scheduled to log an inning during Wednesday's game against the Angels. Righty Shawn Armstrong (out with right lat tightness since March 3) is penciled in for an inning on Thursday against the Reds.
• Veteran Juan Uribe had been in camp with the Indians on a visitor's visa, but he is currently back in his native Dominican Republic to obtain a regular working visa in order to be eligible for pay with the Indians. Cleveland still does not have a firm return date for the third baseman.