Indians' series finale vs. Red Sox postponed
Tribe starter Salazar disappointed he won't get chance to face Ortiz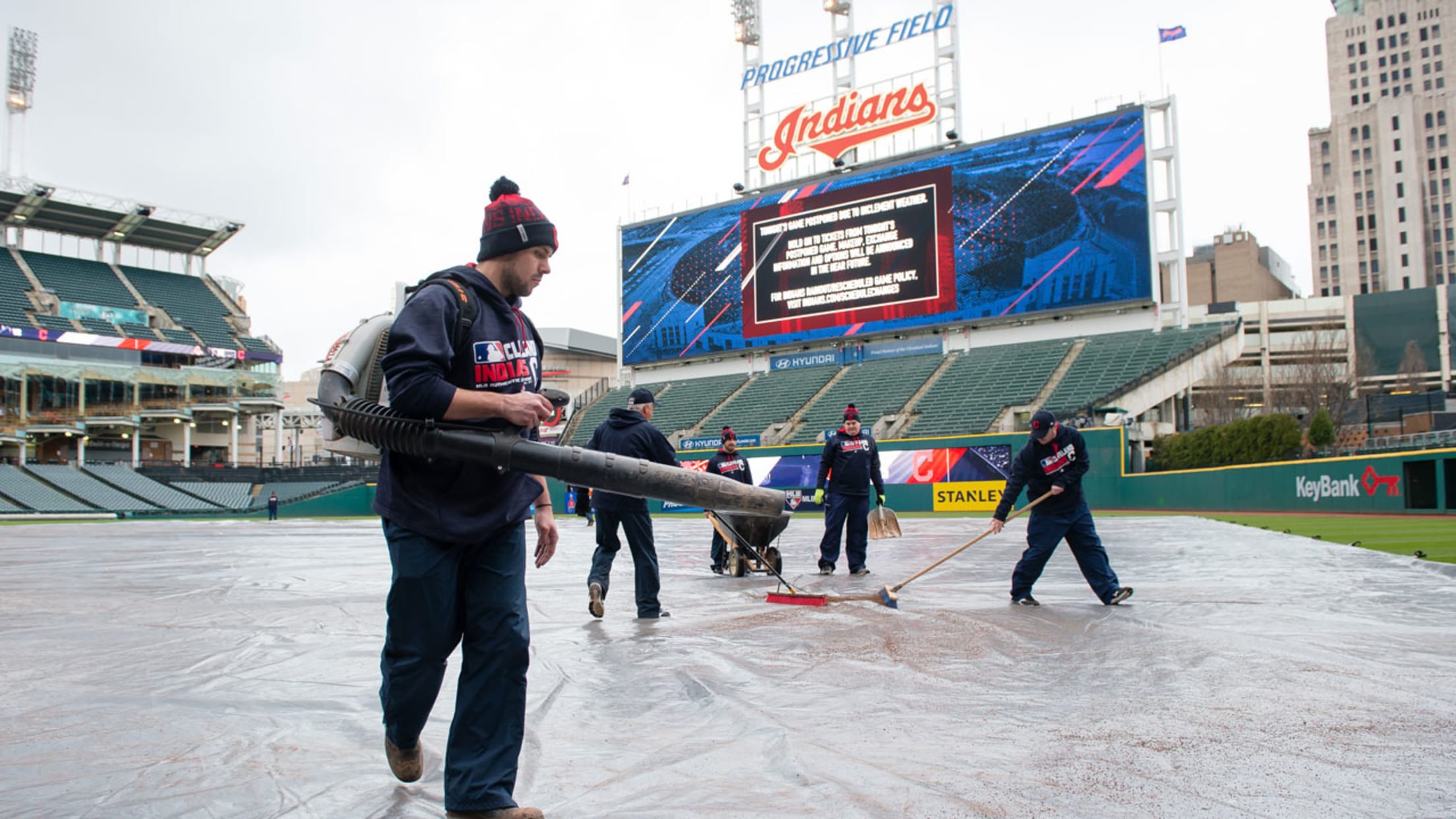 Thursday's postponement marked the second time in the past four days that rain has altered the schedule. (Getty)
CLEVELAND -- Long before he was pitching for the Indians, Danny Salazar was following the career of Red Sox slugger David Ortiz. Salazar saw plenty of Ortiz jerseys during his youth in the Dominican Republic and took pride when Big Papi helped lead Boston on its past World Series runs.When
CLEVELAND -- Long before he was pitching for the Indians, Danny Salazar was following the career of Red Sox slugger David Ortiz. Salazar saw plenty of Ortiz jerseys during his youth in the Dominican Republic and took pride when Big Papi helped lead Boston on its past World Series runs.
When rain and falling temperatures forced the postponement of Thursday's game against the Red Sox, Salazar was disappointed that he would not get to face Ortiz in Cleveland. Salazar is now scheduled to pitch on Friday against the White Sox, robbing him of the opportunity to stare down the Boston slugger in his final big league season.
"I wanted to face him," Salazar said. "This is his last year playing. He's a great, great hitter. ... I'm just going to take today as another day off and now I'll go to Chicago and do my job over there."
Thursday's postponement marked the second time in the past four days that rain has altered the schedule.
The decision comes after the Indians and Red Sox were forced to push their scheduled Opening Day game on Monday to Tuesday due to near-freezing temperatures and precipitation. The makeup date for Thursday's game has not been announced, though Red Sox manager John Farrell told reporters that Aug. 15 (a mutual off-day for both teams) is a possibility.
Corey Kluber and Carlos Carrasco started on Tuesday and Wednesday, respectively, for the Indians, who will now have to shuffle their rotation some for the upcoming weekend set on the road against the White Sox. Salazar, Cody Anderson and Josh Tomlin (in that order) are now the probable starters for the weekend set in Chicago.
Kluber could have started the finale against the White Sox, but he will instead pitch on Tuesday in the opener of a three-game road series against the Rays. Indians pitching coach Mickey Callaway said he discussed the pitching schedule with Kluber, who agreed that Tomlin should not go more than two weeks between starts. Tomlin last started on March 29 and could have gone until April 15 without starting again due to the off-days and postponements.
"We believe in all of our starters," Callaway said. "Tomlin's going to have to pitch good for us, so we don't want to mess him up just to give Kluber an extra day or two. Kluber was right on board with that."
The Aug. 15 off-day falls within a 10-game homestand for the Indians, who also face the Angels (Aug. 11-14), White Sox (Aug. 16-18) and Blue Jays (Aug. 19-21) during that stretch. The Red Sox wrap up a homestand on Aug. 14, so the tentative makeup date would come at the start of a road trip through Baltimore (Aug. 16-17), Detroit (Aug. 18-21) and Tampa Bay (Aug. 22-25).
Fans who were planning on attending Thursday's game are being asked by the Indians to hold on to their tickets. Details on the rainout and rescheduled game policy can be found at Indians.com/schedulechanges.