Martinez wins MLBPA Player of the Year honor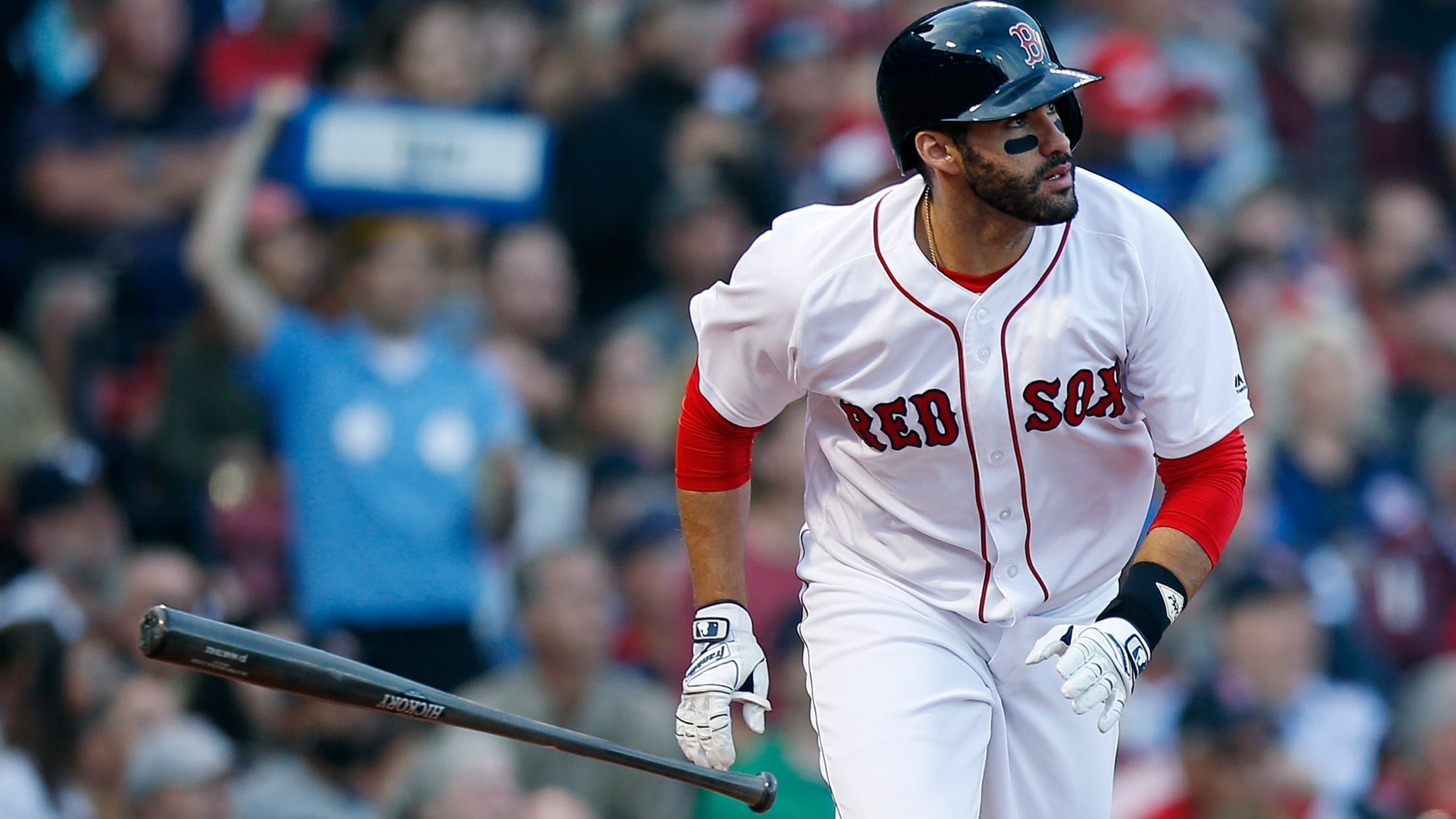 J.D. Martinez has been voted the 2018 Player of the Year by his peers. Martinez was named the recipient of the Players Choice Awards honor on Wednesday, as announced by the MLB Players Association.Martinez finished ahead of Red Sox teammate and American League MVP Award winner Mookie Betts, as well
J.D. Martinez has been voted the 2018 Player of the Year by his peers. Martinez was named the recipient of the Players Choice Awards honor on Wednesday, as announced by the MLB Players Association.
Martinez finished ahead of Red Sox teammate and American League MVP Award winner Mookie Betts, as well as National League MVP Award winner Christian Yelich.
"I'm very honored and blessed to receive this award, as it comes from the players," Martinez said in a statement to the Players Association. "To be regarded the best by the men I most respect is a significant achievement in my career."
Martinez's superstar hitting helped carry the Red Sox to a World Series championship in his first season in Boston after signing as a free agent. The 31-year-old chased a Triple Crown for much of the year and finished the season with a .330 batting average, 43 home runs and 130 RBIs -- ranking second in the AL in the first two categories and leading the Majors in the third.
In the playoffs, Martinez hit .300/.403/.520 with three home runs and 14 RBIs. He homered in each of Boston's three postseason series, including the clinching Game 5 of the Fall Classic against the Dodgers.
"My parents taught me that in life, you get out what you put in," Martinez said in the statement, also acknowledging some of his influential former teammates with the Tigers and D-backs. "My teammate Torii Hunter taught me how to lead and provide encouragement to the locker room. Paul Goldschmidt, who gave me the confidence to lead as one of the game's greatest players, acknowledged that what I had to say was valuable to my teammates and crucial to winning.
"My preparation and my routine are the foundations to my success."