Collins gets call to the bigs; Castillo to IL
White Sox to install protective netting at Guaranteed Rate Field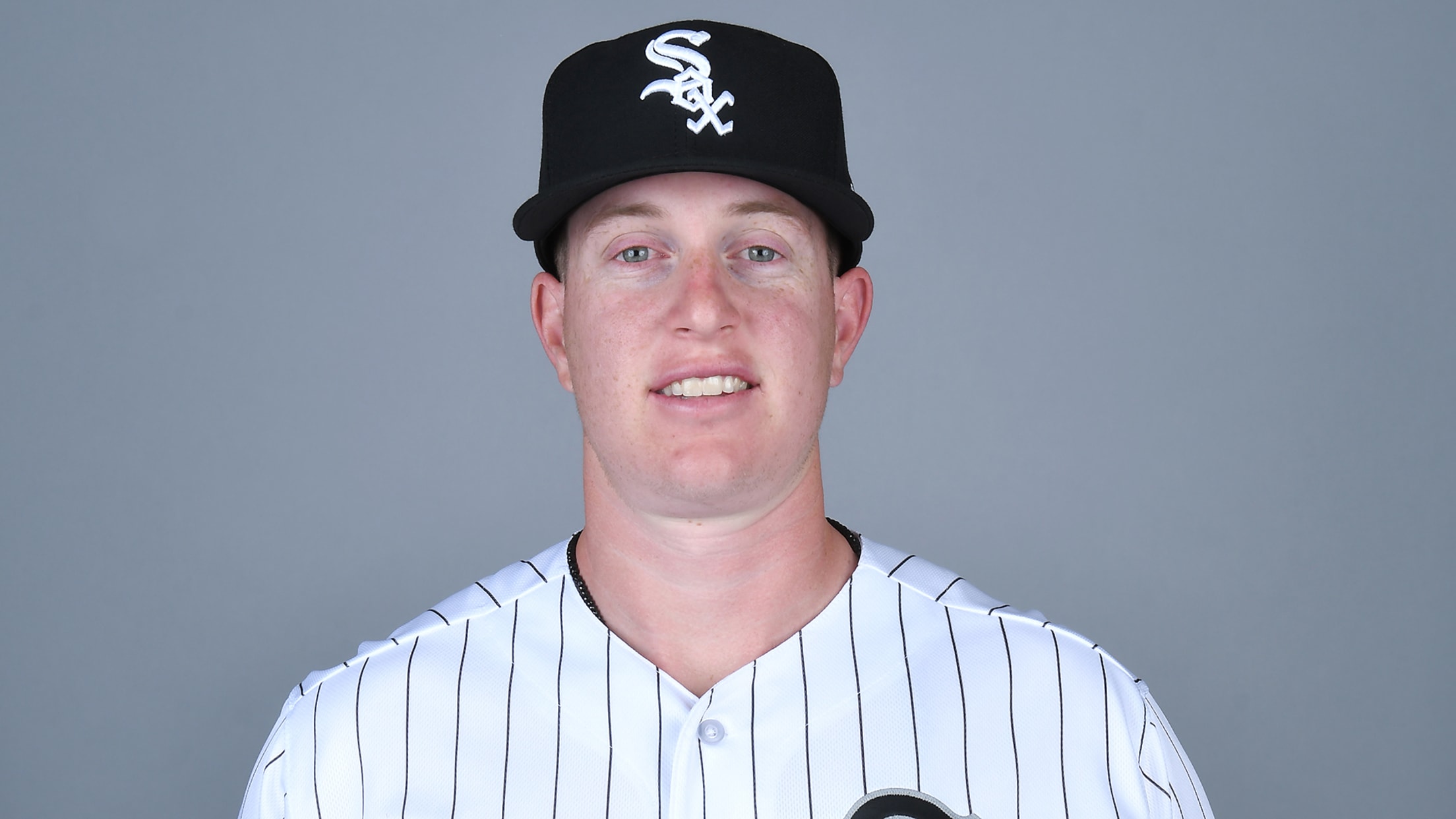 CHICAGO -- Zack Collins was catching a shutout being thrown by Justin Nicolino for Triple-A Charlotte Sunday when he was pulled after hitting in the top of the seventh. His first thought was not a callup to the White Sox. "I was kind of concerned about that. I didn't know
CHICAGO -- Zack Collins was catching a shutout being thrown by Justin Nicolino for Triple-A Charlotte Sunday when he was pulled after hitting in the top of the seventh. His first thought was not a callup to the White Sox.
"I was kind of concerned about that. I didn't know if I was traded or what was going on," said a smiling Collins, speaking in front of his locker on the visitors' side at Wrigley Field on Tuesday. "That was the first thing that came to my mind, I was traded."
Not only was Collins not traded, the No. 11 White Sox prospect and their top pick in the 2016 MLB Draft was, in fact, getting his first trip to the big leagues. Collins replaces Welington Castillo, who was placed on the 10-day injured list retroactive to June 17 with a strained left oblique. Left-handed reliever Jace Fry was reinstated from the IL after being sidelined by a sore left shoulder.
Collins, 24, will be used at catcher, designated hitter and first base. He was not in the lineup for the opener against the Cubs.
"Since I was a kid, I always watched Marlins games, and I always wondered what it would be like to be on the field and be in a clubhouse like this," he said. "And now that I'm here, it's kind of unreal."
"Right now, allow him to take it all in, experience this," manager Rick Renteria said. "Get acquainted with everybody, and the way we do things."
Over 164 at-bats with Charlotte this season, Collins was hitting .250 with an .855 OPS, nine homers, nine doubles and 39 RBIs. The White Sox have started their top prospects at home over the past few years, except for Eloy Jimenez, who broke camp with the team out of Spring Training and opened his career in Kansas City. Collins will experience eight road games before arriving at Guaranteed Rate Field.
"I'll get all the jitters out now and be home and be at my best," said Collins, who had 13 family members in attendance on Tuesday. We'll play hard and have fun."
White Sox to extend protective netting
The White Sox and the Illinois Sports Facilities Authority plan to extend the protective netting at Guaranteed Rate Field down the lines to each foul pole later this summer. The exact details and timing of the project will be announced at a later date.
"In today's day and age, you have a lot of young fans, and guys are hitting the ball harder," starter Lucas Giolito said. "I see the counter arguments, like, 'Don't sit there' or 'Just pay attention to the game.'
"Dude, no matter how much you're paying attention to the game, if that thing's coming in 115 miles an hour with tail, no matter if you have a glove this big, it could hit you right in the forehead. It's a smart move, because it just keeps people safe. I hate seeing young kids get hit, having to go to the hospital. It just leaves a sick feeling in all of our stomachs. At the end of the day, I think it's the right move."
Moncada sees some action
There was no need for an interpreter when Yoan Moncada was asked prior to Tuesday's game how his back is feeling.
"I feel better," Moncada said.
Moncada missed four games last week with a mid-back strain, had two at-bats on Sunday and was then taken out. He was noticeably wincing during swings in both at-bats, but he was able to enter Tuesday's 3-1 win in the sixth inning, taking over at third base. He struck out in his only at-bat.
They said it
"I always want to show everybody what I can do. Not just the Cubs." -- Jimenez, who was traded by the Cubs to the White Sox and made his Wrigley Field debut on Tuesday