Fredi planning to give Peterson majority of time at second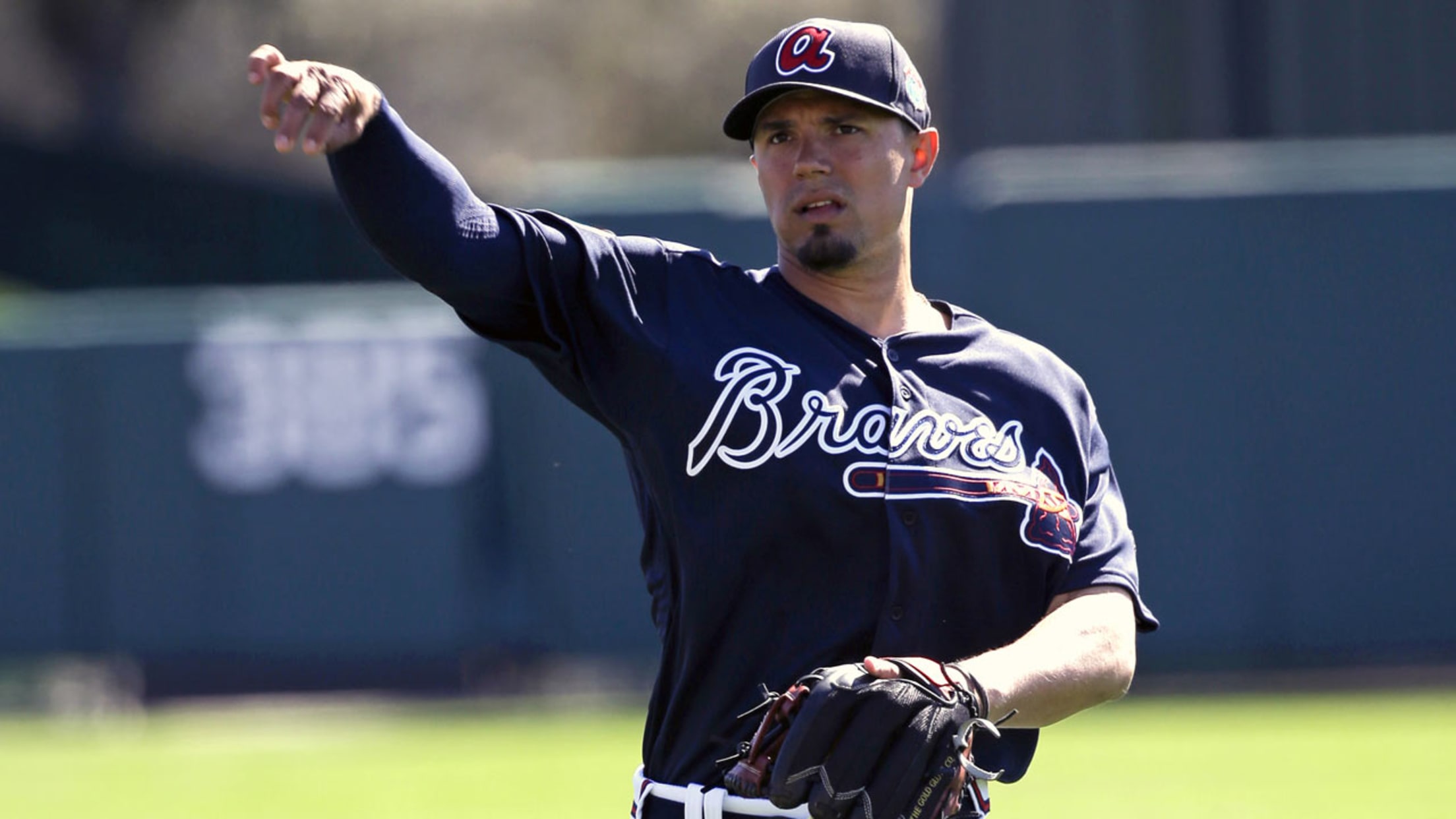 Jace Peterson has earned a spot in the lineup manager Fredi Gonzalez plans to use a majority of the time. (AP)
LAKE BUENA VISTA, Fla. -- Jace Peterson spent much of Spring Training preparing for a potential future role as a utility player. But when the regular season begins, Peterson will be back in his familiar role as the Braves' primary second baseman.Before Peterson served as the starting second baseman during
LAKE BUENA VISTA, Fla. -- Jace Peterson spent much of Spring Training preparing for a potential future role as a utility player. But when the regular season begins, Peterson will be back in his familiar role as the Braves' primary second baseman.
Before Peterson served as the starting second baseman during Saturday's 3-3 tie against the Mets at ESPN's Wide World of Sports complex, Braves manager Fredi Gonzalez indicated that his lineup was essentially the same as the one he will primarily use when the regular season begins.
• Spring Training:Schedule | Tickets | Complete info
"These next seven days, I'm going to give you a good snapshot of what I'm thinking," Gonzalez said while discussing his plans to give his projected regulars a chance to play approximately seven innings together during most of the remaining home Spring Training games.
Gonzalez's thinking has changed since he entered Spring Training, with regards to the thought of bunching two left-handed hitters -- Freddie Freeman and Nick Markakis -- together in the middle of his lineup. Over the past week, he has provided clear indication that he plans to place Adonis Garcia in the cleanup spot, where he'd be sandwiched by Freeman and Markakis.
There was some thought entering Spring Training that the Braves might platoon Peterson and Gordon Beckham at second base. But Gonzalez has maintained all along that he didn't want to use a strict platoon, and he's now confirming that he'll enter the season with the plan to give the left-handed hitting Peterson a majority of the starts.
"Petey wasn't used in a strict platoon the first half of [2015], and he was hitting the ball well," Gonzalez said. "Beckham has a track record. We'll see. Whoever plays well, plays."
Unfortunately for Beckham, his track record includes the .221 average and .615 OPS he compiled while spending the past two seasons with the White Sox and Angels. There has been some thought the suburban Atlanta native would benefit from the comfort of playing for his hometown team.
But as Beckham has batted .280 (7-for-25) through his first 10 Grapefruit League games, he has not given the Braves a reason to take playing time away from Peterson, who made 137 starts at second base for Atlanta last season.
While producing a .239/.314/.335 slash line over 597 plate appearances, Peterson posted a .251/.332/.350 line in 483 plate appearances against righties and a .190/.234/.276 mark against left-handers. Some of his struggles were influenced by the fact that he spent the season's final four months playing with a torn tendon in his right thumb.
Now, as Peterson prepares for his second full Major League season, he is looking forward to the chance to become a more consistent offensive threat. He batted .307 with a .391 on-base percentage over the 92 plate appearances he totaled against lefties at the big league and Triple-A levels for the Padres in 2014.
Beckham batted .293 with a .780 OPS against left-handed pitchers in 2014, but those numbers dipped to .218 and .626 in '15.
While Beckham will likely get some starts at second base when the opposing team is starting a left-handed pitcher, Gonzalez has made it clear that Peterson will have some opportunities to prove he can be more productive against southpaws.
"I'm going to be ready to play when I'm called upon, and do my job and do what I can control," Peterson said. "But I know that I will have a better year hitting lefties. That's for sure."