McKeon named to Padres' Hall of Fame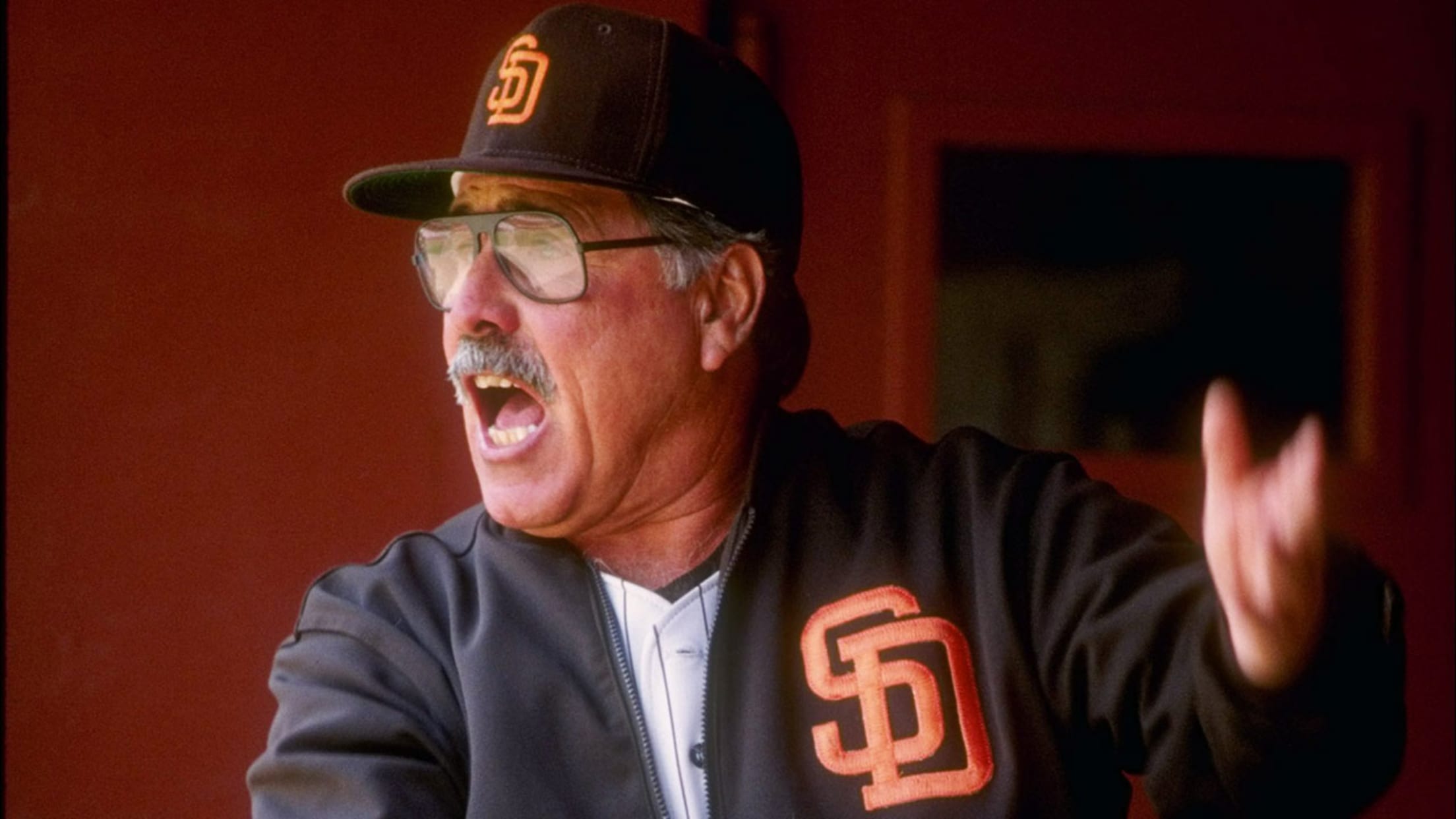 Jack McKeon was the Padres' general manager from 1980-90 and drafted legend Tony Gwynn in '81. (Getty)
PEORIA, Ariz. -- Former Padres manager and general manager Jack McKeon, the architect of San Diego's 1984 National League pennant-winning squad, has been elected to the team's Hall of Fame."Trader Jack," as he is fondly referred to by Padres fans, spent 11 years with the organization, serving as general manager
PEORIA, Ariz. -- Former Padres manager and general manager Jack McKeon, the architect of San Diego's 1984 National League pennant-winning squad, has been elected to the team's Hall of Fame.
"Trader Jack," as he is fondly referred to by Padres fans, spent 11 years with the organization, serving as general manager from 1980-90. In the last three of those seasons, McKeon was also the 12th manager in Padres history, going 193-164.
McKeon will be honored at Petco Park with a pregame ceremony on Aug. 19 before the Padres face the Nationals.
"'Trader' Jack McKeon is beyond deserving of his election and upcoming induction into the Padres Hall of Fame," Padres executive chairman Ron Fowler said in a statement. "As the architect of a team that won this organization's first National League pennant, a general manager/manager hybrid, and a larger-than-life personality, McKeon had a remarkable tenure in San Diego."
McKeon, the lone member of the 2017 class, is set to become the 14th person inducted into the Padres Hall of Fame. Selections are made by the club's front office, which collaborates with the San Diego chapter of the Baseball Writers' Association of America.
Piecing together the 1984 team is inarguably McKeon's finest accomplishment with San Diego. He was responsible for drafting Padres legend Tony Gwynn in '81. He also brought Steve Garvey and Goose Gossage to San Diego via free agency, and each played an instrumental role in the '84 run.
After leaving the Padres, McKeon would go on to win two National League Manager of the Year Awards -- one with Cincinnati in 1999 and one with Florida in 2003. During that '03 season with the Marlins, McKeon took home his lone World Series as manager.