Crew shuffles coaching staff with Cruz hire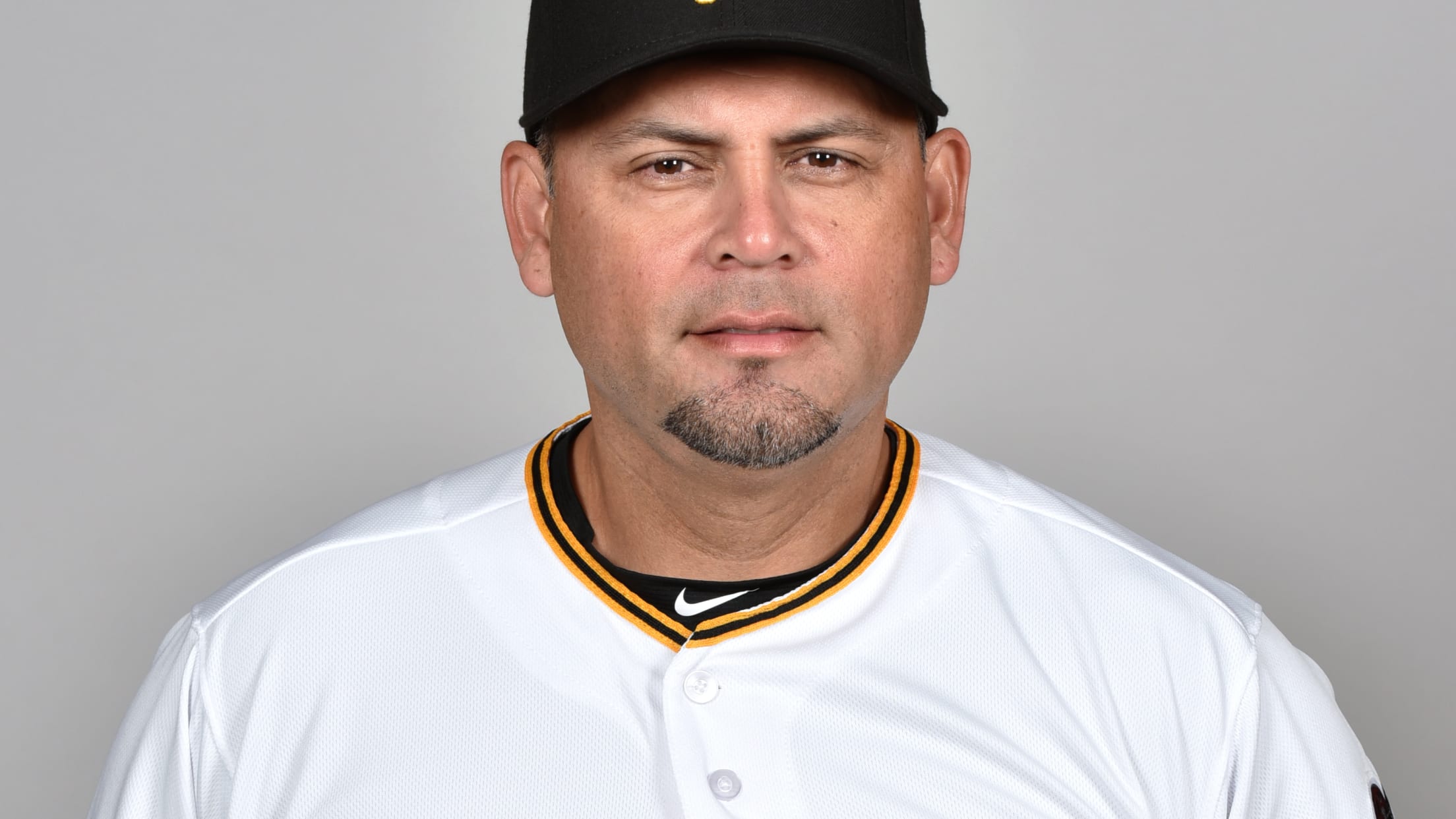 MILWAUKEE -- The Brewers have hired a new assistant hitting coach in Jacob Cruz, and of course, he is excited about getting to know the likes of Christian Yelich and Keston Hiura. Which coach wouldn't want to work alongside two of the game's best pure hitters? But the player Cruz
MILWAUKEE -- The Brewers have hired a new assistant hitting coach in Jacob Cruz, and of course, he is excited about getting to know the likes of Christian Yelich and Keston Hiura. Which coach wouldn't want to work alongside two of the game's best pure hitters?
But the player Cruz mentioned more often than any other after the Brewers made his hire official on Friday was shortstop Orlando Arcia, who posted the lowest OPS (.633) of any qualified batter in Major League Baseball in 2019.
"I'm anxious and curious to get to know Arcia," Cruz said. "Very multi-talented player. He just hasn't reached his potential. I think there's a star in there, an All-Star. It's really exciting to get a player like that with his talent and see where he can go."
That was an ambitious place to start for Cruz, 46, who filled a vacancy on manager Craig Counsell's staff that opened last month when the Brewers let go first-base coach and infield instructor Carlos Subero. With Cruz taking the assistant hitting coach post previously held by Jason Lane, Lane will shift to coach first base. And bench coach Pat Murphy will handle infield instruction with Counsell.
Jacob Cruz has officially been named #Brewers assistant hitting coach. pic.twitter.com/nHZQfe4Rrt

— Milwaukee Brewers (@Brewers) November 15, 2019
Cruz spent the past season as assistant hitting coach for the Pittsburgh Pirates, who are in the midst of a front office and coaching overhaul. Brewers president of baseball operations David Stearns lauded Cruz's own experience as a player, which includes parts of nine big league seasons with five teams from 1996-2005, plus his ability to adapt to the rapidly changing hitting environment in professional baseball.
Cruz is also a small business owner and the inventor of the LineDrivePro Swing Path Trainer, which helps young hitters get a feel for the proper bat path.
"He's someone whose name has been on the top of coaching candidate lists for different positions throughout organizations for a couple of years now," Stearns said. "He became available due to some of the turnover that existed in Pittsburgh this year, and once he became available and we got to talk to him and get to know him ever better, it became clear he was a really good fit for our organization."
One of those factors was Cruz's relationship with Brewers hitting coach Andy Haines. The two met in the Arizona Fall League in 2014, when Haines managed and Cruz, who was with the D-backs at the time, was hitting coach for a Salt River club that won the league championship. They reunited in the Cubs system in '17, when Cruz was Chicago's Double-A hitting coach and Haines was Minor League hitting coordinator. When Haines was promoted to the Major League coaching staff in '18, Cruz moved up to fill the coordinator position, then got a Major League post of his own in Pittsburgh for the 2019 season.
Now, the two are together again. They will spend the next few months making sure their philosophies coincide.
"We have worked together, so I feel confident in that," Cruz said. "The idea, really, is to have those complete hitters, hitters who have adjustable swings who can use the whole field, who can't be shifted against, who know how to hit in situations. That's what we're trying to bring to the ballpark."
With their coaching staff set, all of the Brewers' front office efforts can shift to a roster undergoing relatively significant changes this winter. Stearns just returned home from General Managers Meetings in Scottsdale, and the next big gathering is baseball's Winter Meetings from Dec. 9-12 in San Diego. By then, the Brewers will have added prospects to the 40-man roster to protect them from the Rule 5 Draft (the deadline to do so is Wednesday) and will have either tendered or non-tendered their arbitration-eligible players, which includes making a decision about whether to move forward with third baseman Travis Shaw. That deadline is Dec. 2.
"[The GM Meetings] are great to touch base with folks from other teams, to begin conversations with agents, and to get a gauge for what types of structures and possibilities might be available moving forward. But rarely does legitimate progress get made at the General Managers Meetings. It serves a nice beginning to the offseason to get things rolling."