Nottingham's number retired at California HS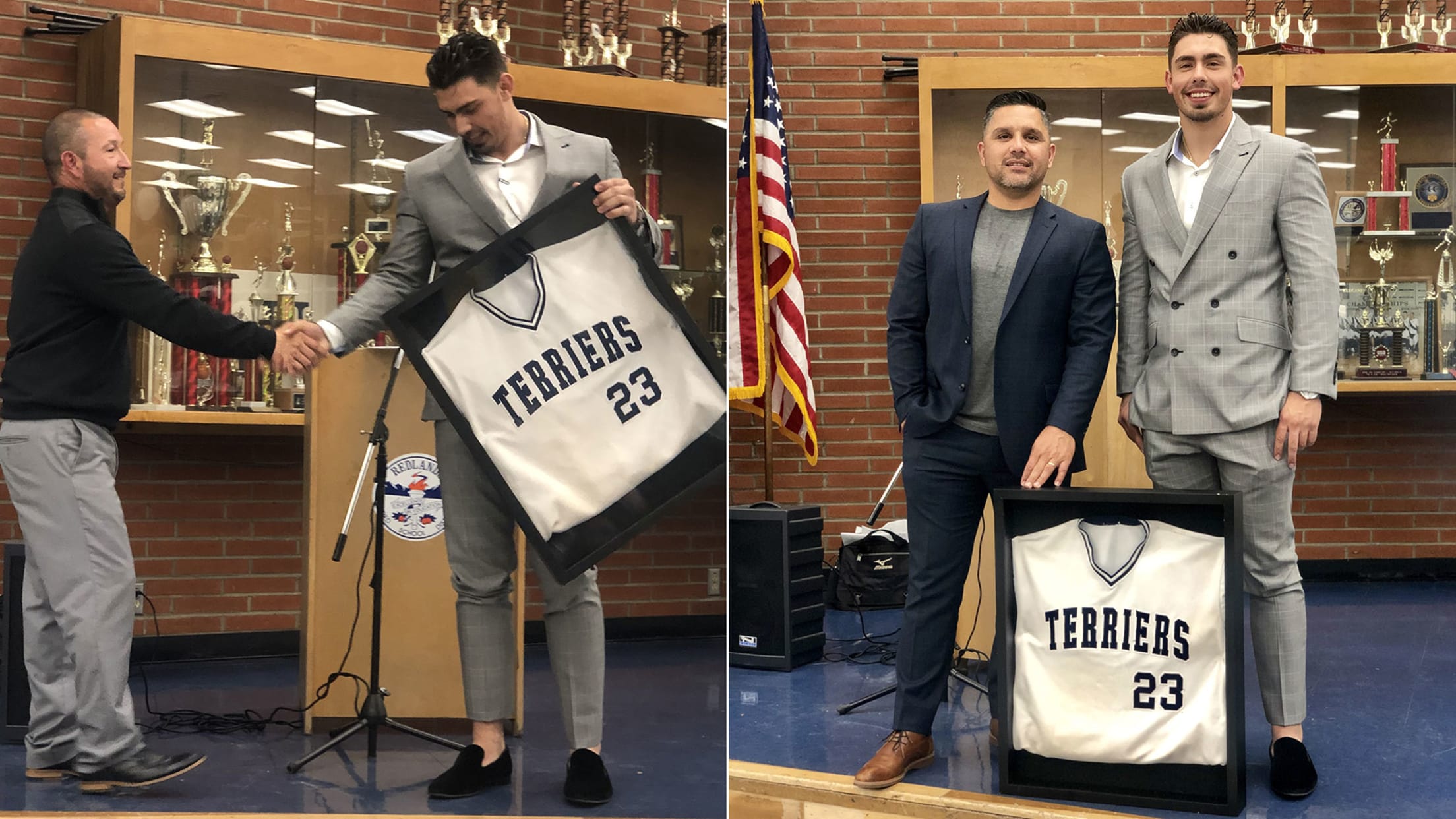 MILWAUKEE -- Before reporting to his fourth Spring Training in the Brewers' system, Jacob Nottingham visited his baseball roots.The 23-year-old was home at Redlands High School in Southern California over the weekend, where he became the first player from the school to have his uniform number retired in baseball. Nottingham
MILWAUKEE -- Before reporting to his fourth Spring Training in the Brewers' system, Jacob Nottingham visited his baseball roots.
The 23-year-old was home at Redlands High School in Southern California over the weekend, where he became the first player from the school to have his uniform number retired in baseball. Nottingham starred in baseball and football for the Terriers, and was so accomplished on the football field that he was offered a scholarship to play linebacker and tight end at the University of Arizona.
But after hitting .543 as a senior at Redlands, the Astros made Nottingham a sixth-round Draft pick in 2013 and he chose baseball. He was traded to the A's in 2015 as part of a trade for Scott Kazmir, then shipped to the Brewers just before the start of 2016 Spring Training in the trade that sent slugging outfielder Khris Davis to Oakland.
Nottingham -- ranked as Milwaukee's No. 9 prospect by MLB Pipeline -- made his Major League debut last season and will be back in camp this spring as part of a crowded catching corps. Milwaukee signed switch-hitting former All-Star Yasmani Grandal to be the primary catcher in front of Manny Piña, Erik Kratz and Nottingham.
Nottingham is one of 15 players and coaches inducted into Redlands High School's baseball hall of fame.