McGee and Rusin making progress in rehab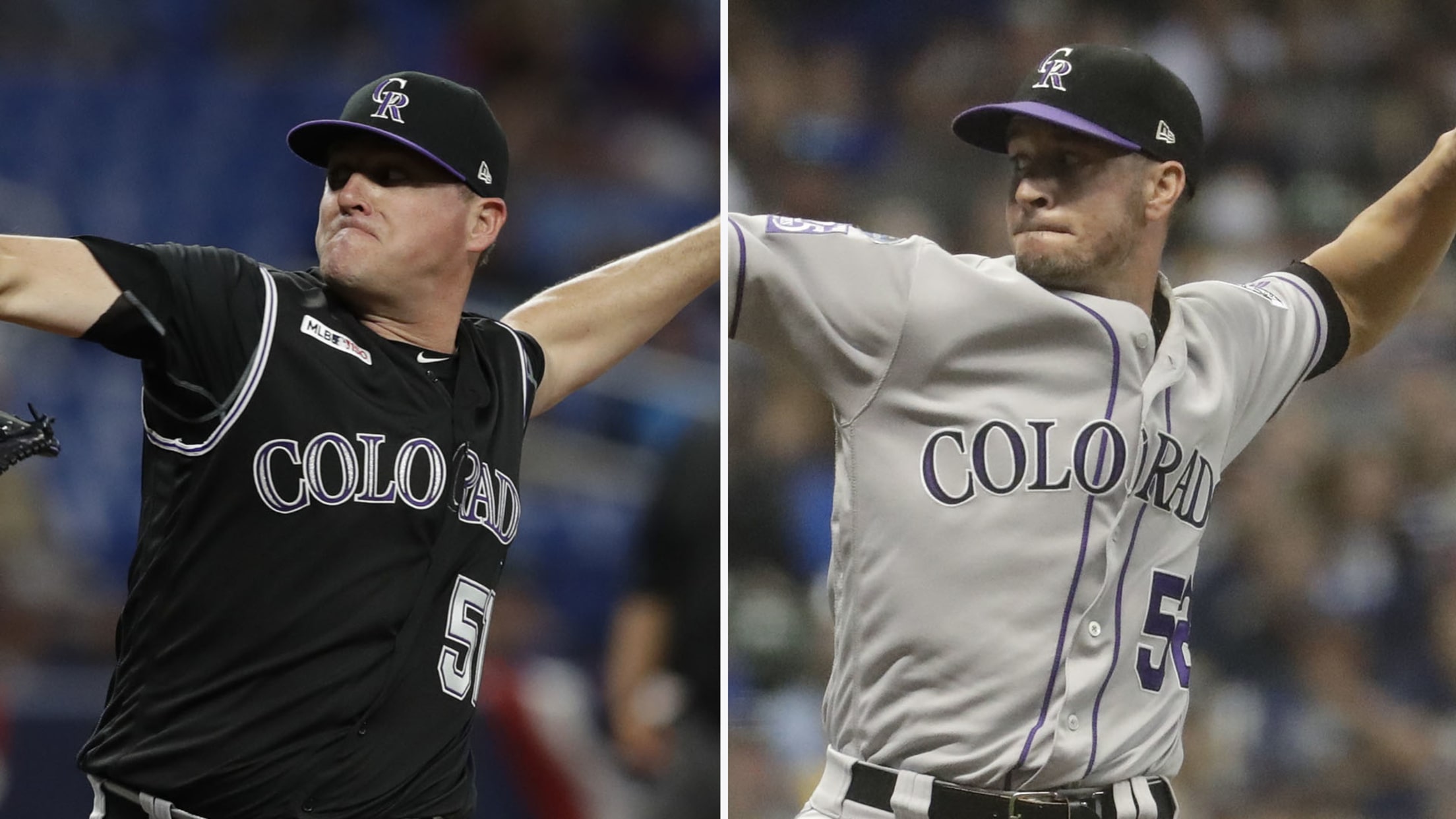 MILWAUKEE – Injured relievers Jake McGee and Chris Rusin each threw a bullpen session before Thursday's 11-6 win over the Brewers at Miller Park, but no timetable has been set for expected rehab assignments. McGee was placed on the 10-day injured list on April 2 with a left knee sprain
MILWAUKEE – Injured relievers Jake McGee and Chris Rusin each threw a bullpen session before Thursday's 11-6 win over the Brewers at Miller Park, but no timetable has been set for expected rehab assignments.
McGee was placed on the 10-day injured list on April 2 with a left knee sprain after the left-hander made two early-season relief appearances. Rusin opened the season on the injured list with a mid-back strain.
"They're doing great," manager Bud Black said before Thursday's game. "Rusin's doing well. He'll throw to some hitters again Saturday. McGee will throw to hitters on Tuesday. So they're progressing."
Each is likely to have a rehab assignment before rejoining the Rockies.
"At some point, for sure. When? Not sure," Black said. "But there will definitely be a rehab situation."
Important homestand ahead
After completing their seven-game road trip Thursday in Milwaukee, the Rockies head home to begin a nine-game homestand on Friday against National League West foes Arizona, San Francisco and San Diego.
"The last couple weeks, we've played pretty well, so going into this homestand, we're looking for to carry that momentum against three division rivals," Black said.
Colorado, 3-6 in the division so far this season, entered Thursday in fourth place, five games behind first-place Los Angeles, and also trailing Arizona and San Diego.
After a 3-12 start, the Rockies went 11-5 over their past 16 contests entering Thursday's game.
"A couple of these teams are ahead of us. The Giants are just coming off a good series with the Dodgers, so we're looking forward to this," Black said.
Black believes it's the nature of the game to watch the standings, especially the Dodgers, who swept three games from the Rockies in early April. Over the last 10 games, each of the teams in the West went .500 or better.
"It's not a focal point, but I think we all know where everybody is," Black said. "We have to worry about what we do, but I think out of the corner of your eye, you're watching the league and you're watching your division."