Royals' rally falls short after Junis stung by HRs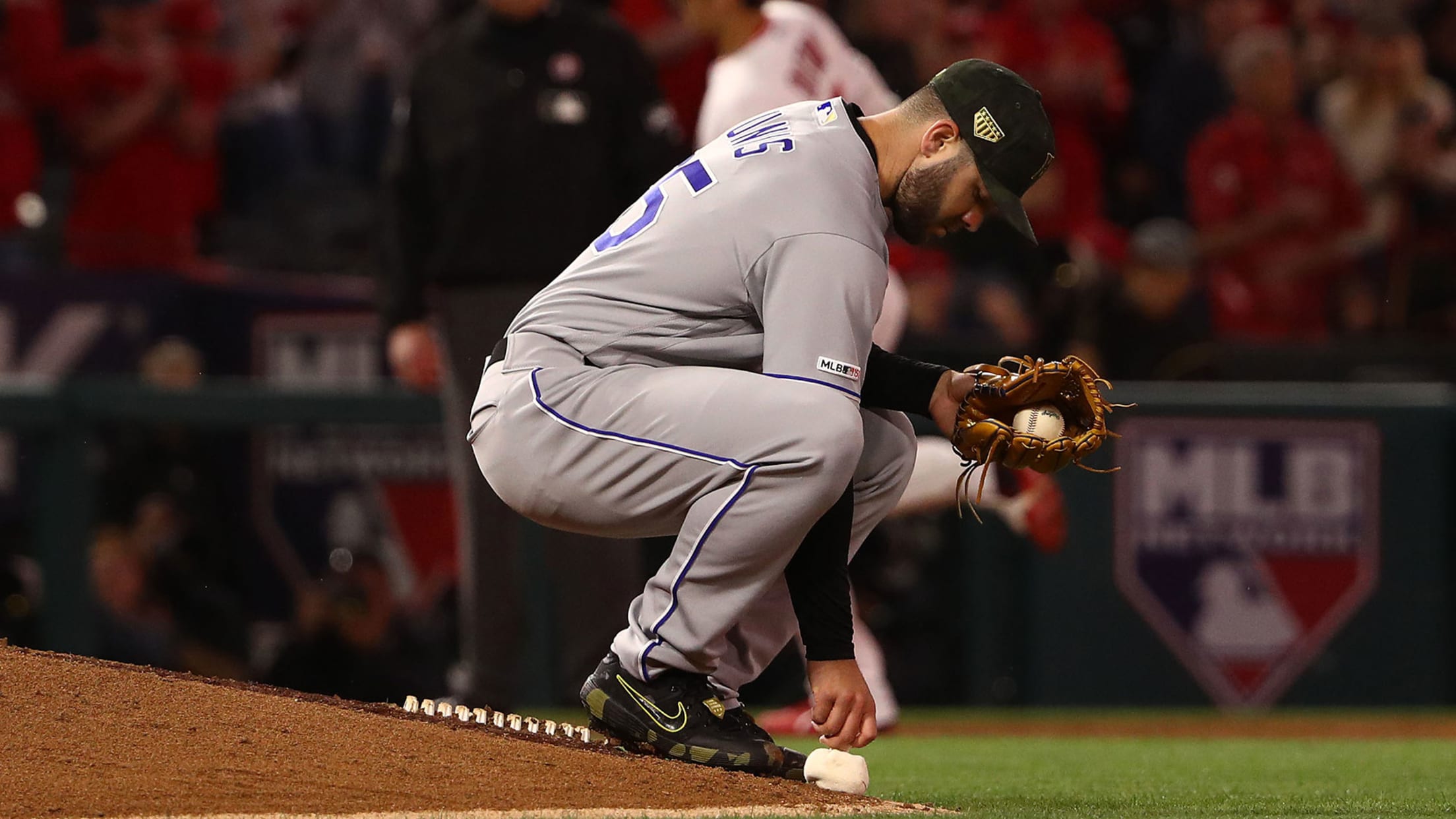 ANAHEIM -- It was a recurrent walk problem that felled Brad Keller in Friday night's series opener against the Angels. It was a recurrent home run problem that did it for Jakob Junis in Saturday's 6-3 loss at Angel Stadium. Three of the five runs Junis allowed on Saturday came
ANAHEIM -- It was a recurrent walk problem that felled Brad Keller in Friday night's series opener against the Angels. It was a recurrent home run problem that did it for Jakob Junis in Saturday's 6-3 loss at Angel Stadium.
Three of the five runs Junis allowed on Saturday came via the long ball. With one out in the first, Junis surrendered a solo home run to Mike Trout. After walking Trout with one out in the sixth, Junis allowed a homer to Shohei Ohtani. It was the latter that particularly bothered Junis.
"There's definitely frustration any time you give up a home run like that, deep in, like, the sixth inning," said Junis. "It's not the first time that's happened to me. It's been an issue that I've been working on, trying to get better at.
"All I can say is at least it wasn't a middle-middle pitch on my end. We got it in there, it just wasn't far enough in, and he took advantage of it. He's a good hitter, and just gotta make a little bit better pitch in that situation."
As Junis suggested, the home runs are part of a larger issue for him, as he has now allowed 10 home runs in 53 2/3 innings this season, tied for fourth-most among American League starters. His 1.63 home runs allowed per nine innings is ninth-highest of qualified AL starters.
This isn't a new development for Junis this season, either; Junis had a career rate of 1.53 home runs allowed per nine innings coming into Saturday, and his 32 home runs surrendered in 2018 ranked third in the AL. But the trend doesn't seem to be going anywhere, as he has now allowed homers in six of his 10 starts this season, with multiple homers allowed in three of those starts.
Royals manager Ned Yost suggested that bad luck was partially to blame for his starter's troubles on Saturday.
"I thought he threw the ball extremely well. He's just not pitching with a lot of luck," said Yost. "Every once in a while, you throw a fastball down the middle, they'll foul it off, pop it up. They ain't fouling it off, and they're not popping it up. Made mistakes tonight, they were on every one of them. But there weren't a lot of them.
"Trout's ball was a fastball, he tried to go up and in, he yanked it back middle. Ohtani's ball was fastball that was middle. The fact that all the damage they did on him was pitches that were elevated up over the middle of the plate. He needs to find ways to eliminate that a little more, but I thought consistently, his slider was much, much better."
Junis did accomplish something he hadn't managed all season: seven complete innings of work. Given the Royals' recent heavy reliance on their relievers, limiting them to just one inning needed from the bullpen was certainly appreciated.
"He did a great job of managing his pitch count so he could go deeper into the game," said Yost. "Just got burned on a couple mistakes."
In spite of the results, Junis was pleased with his ability to provide his team with some length, and saw some upside to his performance.
"This was good, kind of keeping in the game, seven innings," said Junis. "That's what you kind of want to do as a starting pitcher. I was in a groove there for a little bit, so definitely some positives to this game."
After being held scoreless by rookie right-hander Griffin Canning for seven innings, the Royals strung together three runs in the eighth, but they were unable to complete the comeback.