McCann, Giolito ponder protocols, 60-game slate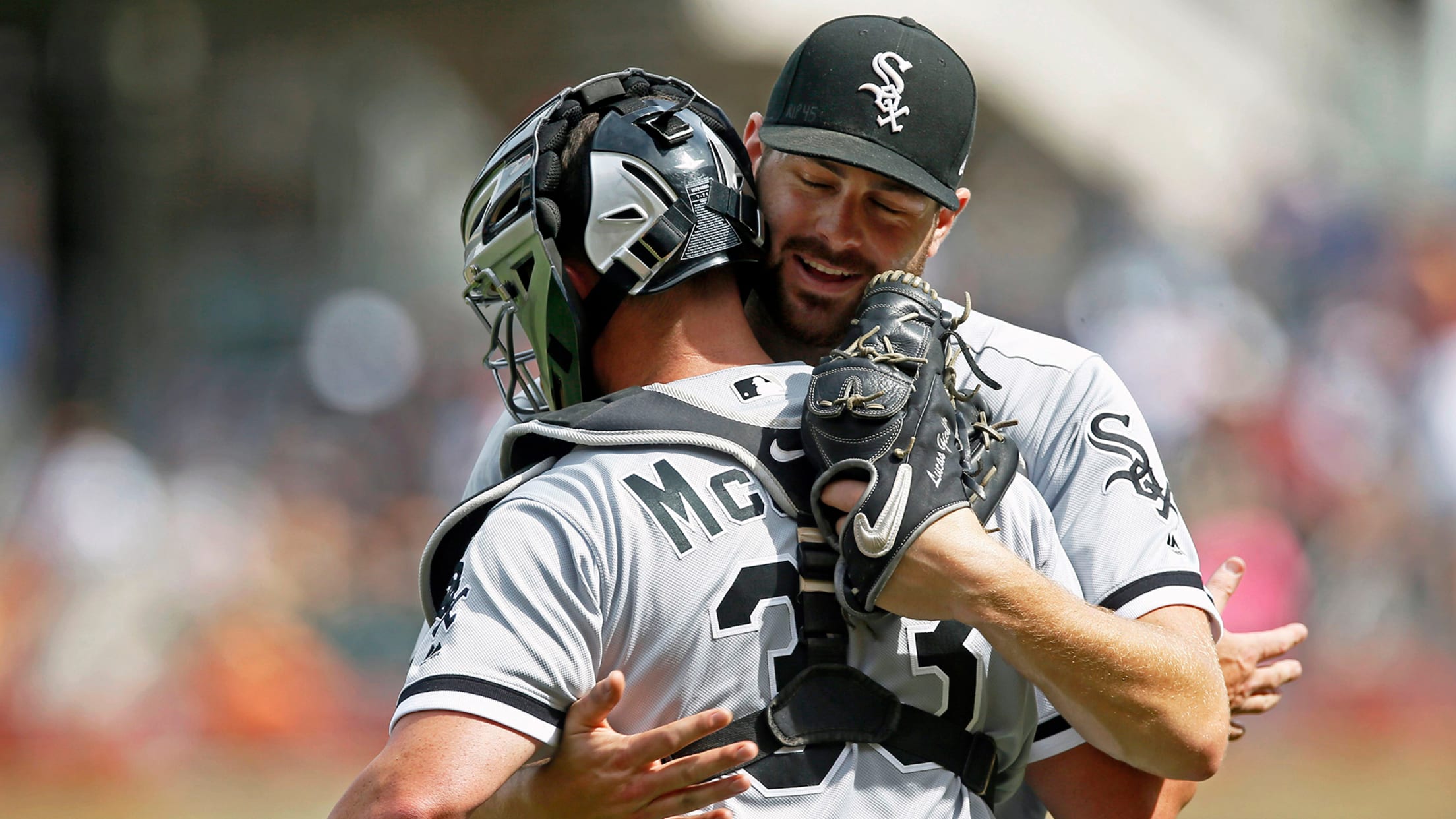 CHICAGO -- James McCann readily acknowledges the unpredictability brought about by the coronavirus pandemic from week to week and day to day. But the White Sox catcher also believes the time is now for Major League Baseball to come back for the 2020 season. "You see how different things can
CHICAGO -- James McCann readily acknowledges the unpredictability brought about by the coronavirus pandemic from week to week and day to day. But the White Sox catcher also believes the time is now for Major League Baseball to come back for the 2020 season.
"You see how different things can change with the virus over a short amount of time," McCann said. "We don't really know what tomorrow holds. You see what's going on in states like Texas and Florida right now. You just hope and pray that things start to slow down.
"But we are at a point now ... the point of no return. If we don't start now, I don't think it's possible to get a season in. The measures the league and union have taken to create the health and safety protocol, it's the best we are going to get. We can't sit around and wait and think the virus is going to disappear.
"The virus is going to be here. We put the safety measures in place and have the players abiding by those rules and [doing] everything they can to keep themselves healthy and their teammates healthy."
• Growth a key for Sox (but trophies are nice, too)
McCann's wife, Jessica, and his children, Christian and Kane, will not initially join McCann in Chicago this week for the opening of summer camp. Lucas Giolito, the White Sox original projected Opening Day starter who'll likely have the same honor in July, will travel to Chicago without his wife, Ariana, primarily because of ongoing work with her veterinary medicine studies. In talking to his teammates, the right-hander has the feeling families will be coming with some players, but he understands the rules not allowing anyone at the game make it difficult.
"It's going to be imperative that we as players do everything we can away from the field," said Giolito on the same Zoom call. "Practice social distancing, stay safe, not exposing ourselves to any risk at all in the sense of going out somewhere or being around a lot of people.
"We're all going to have to come together, maybe have a conversation like, 'Hey, if we want to get through this whole season and not worry about this as a team, we're really going to have to hunker down away from the field.' I don't know about all the protocols, but it does seem comprehensive while we're there."
Giolito considers himself in very good pitching shape, having thrown a couple of bullpens per week during the downtime and getting in live bullpen sessions against hitters in Sacramento, Calif., near where he lives. One of the recent sessions included Andrew Vaughn, the White Sox No. 2 prospect per MLB Pipeline, whom Giolito described as a "very, very good hitter; a professional hitter."
Even with that work, Giolito feels as if he's in an up-and-down-three-times sort of shape in terms of innings. So, along with the virus concerns, it will be interesting to see how players react to playing 60 games in around 66 days after being out of action for almost four months. Players probably won't be able to play for 16 or 17 consecutive days, and relievers won't be able to work back-to-back games early on in their return.
"As important as it is to win, I think you're going to see teams that also place an importance on keeping guys healthy," McCann said. "What that means will probably be on an individual basis."
"Obviously, this is going to be a lot different than a normal big league season for some of these guys," Giolito said. "But at the same time, we are showing up to the field ready to compete every single day."