Taillon set for elbow surgery, eyes '20 return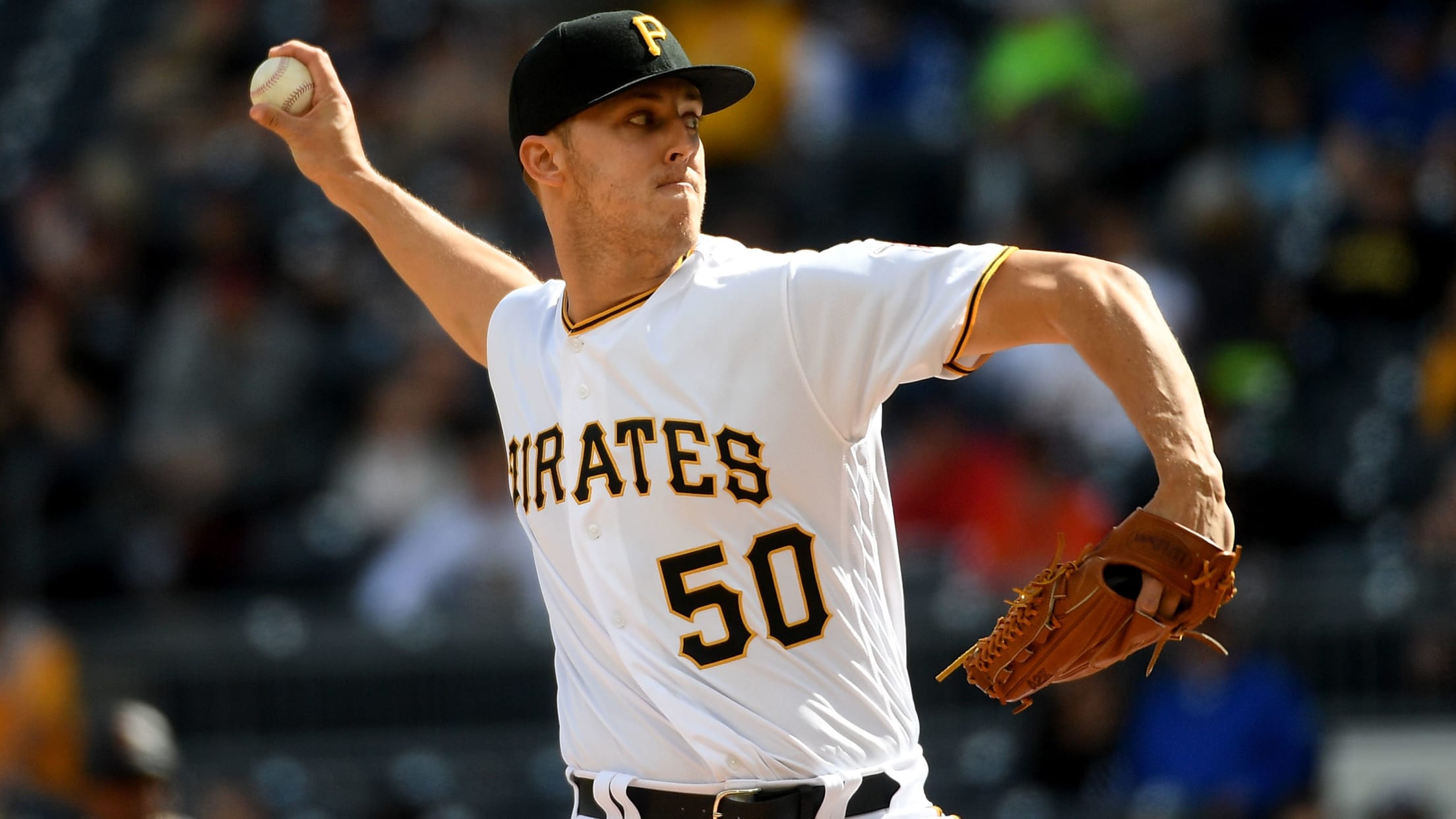 PITTSBURGH – Right-hander Jameson Taillon, the Pirates' Opening Day starter, will soon undergo season-ending surgery on his right elbow. But for now, at least, it seems Taillon's 2020 season is not in jeopardy. Taillon will have surgery to repair his strained flexor tendon, Pirates director of sports medicine Todd Tomczyk
PITTSBURGH – Right-hander Jameson Taillon, the Pirates' Opening Day starter, will soon undergo season-ending surgery on his right elbow. But for now, at least, it seems Taillon's 2020 season is not in jeopardy.
Taillon will have surgery to repair his strained flexor tendon, Pirates director of sports medicine Todd Tomczyk confirmed on Friday before the Bucs' 8-4 win over the Mets, addressing the injury that has sidelined Taillon since May 1 after months of conservative treatment and rehabilitation. Taillon initially held out hope of returning later this season, but he felt continued pain in his forearm/elbow while playing catch recently.
It's a disappointing outcome for Taillon, who emerged as Pittsburgh's ace last season, but flexor surgery is less daunting than the thought of undergoing reconstructive Tommy John surgery for the second time.
"I know that Jameson is encouraged," Tomczyk said. "I know that Jameson is looking forward to dominating this rehab like he has all his other challenges throughout his career."
Taillon traveled to New York on Monday for a visit with Dr. David Altchek, who performed the right-hander's Tommy John surgery in 2014, and will perform this operation. There is still a slight chance -- "1 percent," a Pirates source said -- that Altchek could find more extensive damage while performing Taillon's elbow operation. In that case, another Tommy John surgery might be necessary and Taillon wouldn't return to the mound until 2021.
The surgery will be scheduled in the coming days, Tomczyk said. The Pirates will provide details and an expected recovery time frame only after it is completed. Tomczyk said the rehab timeline is "very player-specific and player-dependent."
However, Taillon has been encouraged every step of the way by the imaging he's received of his ulnar collateral ligament. If everything goes well, he could return seven to nine months after surgery – not the 14- to 16-month time frame to recover from Tommy John. Given his injury history and the club's typical caution with rehabbing players, the Pirates likely will take a conservative approach to his rehab with an eye on bringing him back a month or two into next season.
Taillon seemed to be at peace with his status when he met with the media last week at PNC Park. The 27-year-old has already overcome Tommy John surgery, a hernia operation and testicular cancer during his young career.
"If I'm betting on a guy to come back from another surgery," Tomczyk said, "it's Jameson Taillon."
Taillon made 32 starts last year and finished 14-10 with a 3.20 ERA and 179 strikeouts in 191 innings. This season, he posted a 4.10 ERA over 37 1/3 innings in seven starts. Taillon has previously said he began feeling some discomfort in his throwing arm during Spring Training, but by the time he started in Texas on May 1, it was affecting which pitches he could and couldn't throw.
"We all, including all the experts that he did see, felt we could salvage some of the season – that he could return this year," Tomczyk said. "You always want to avoid surgery at every cost if you're a professional athlete, because there are no guarantees. … We're confident in the process. Unfortunately, it turned out this way."