Sox invite Callahan, Maddox to spring camp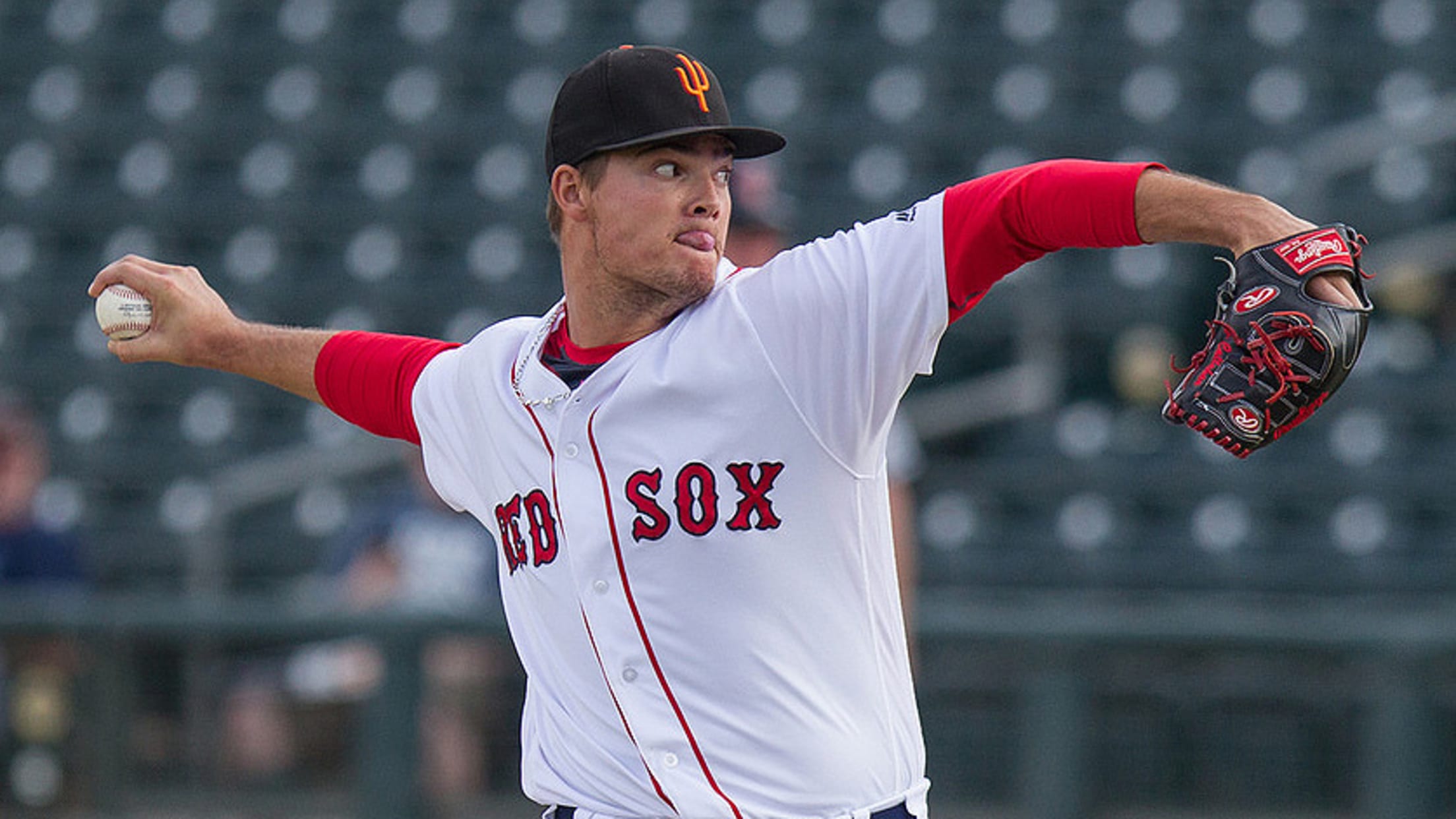 Jamie Callahan went 5-3 with a a 3.29 ERA at Class A Advanced Salem in 2016. (MiLB.com)
The Red Sox added right-handers Jamie Callahan and Austin Maddox on Tuesday as non-roster invitees to the Spring Training.Callahan, a second-round pick by Boston in the 2012 MLB Draft, made 36 appearances in relief for Class A Advanced Salem in 2016, posting a 5-3 record and a 3.29 ERA with
The Red Sox added right-handers Jamie Callahan and Austin Maddox on Tuesday as non-roster invitees to the Spring Training.
Callahan, a second-round pick by Boston in the 2012 MLB Draft, made 36 appearances in relief for Class A Advanced Salem in 2016, posting a 5-3 record and a 3.29 ERA with 63 strikeouts and 38 walks over 65 2/3 innings. The 22-year-old then went on to allow just one earned run over 12 innings for Surprise in the Arizona Fall League.
Maddox made 39 combined appearances (two starts) for Boston's Class A Advanced, Double-A and Triple-A clubs last season, compiling a 5-3 overall record with a 3.59 ERA and 64 strikeouts and 25 walks over 67 2/3 innings. The 25-year-old also pitched in the Venezuelan Winter League, pitching 8 2/3 innings for Zulia.
The addition of Callahan and Maddox brings the total number of non-roster invitees for Boston to 17, including seven pitchers, three catchers, four infielders and three outfielders.